It took a long time to become a myth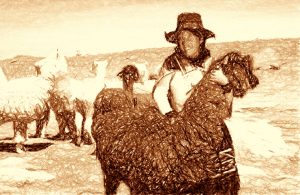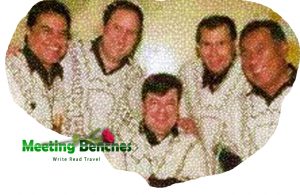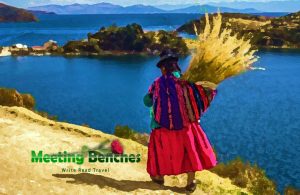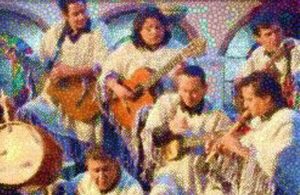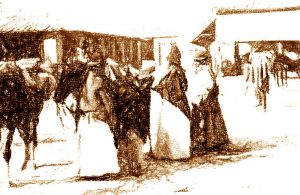 Capinota is a small town in the Bolivian Department of Cochabamba. There is one UNESCO world heritage site nearby. It is Historic City of Sucre in a distance of 132 mi (or 212 km), Southeast. While being here, you might want to pay a visit Cochabamba. Mostly known from a movie starring Al Pacino, Cochabamba is city with a permanent spring-like climate and nearby national parks. You can get to Torotoro, the famed geologists' paradise that features an abundance of dinosaur tracks. During the trip, you can listen to a selection of Bolivian folk music from Los Kjarkas, a musical group formed in these places.
Among the styles they play are Saya, tuntuna, huayno, and carnavales. The Los Kjarkas, http://www.loskjarkas.com.bo/2019/ from the Capinota province (department of Cochabamba), are a Bolivian Andean music group, known for Llorando se fue, a song in Spanish that was adapted to the rhythm of lambada by the Kaoma group to become a worldwide success in 1989. The instruments they use include the charango, quena, zampona, ronroco, guitar, and bombo.
They have founded two schools teaching Andean folk music. The band's leader it is songwriter Gonzalo Hermosa González, who formed the band with his brothers Élmer Hermosa González and Ulises Hermosa González, as well as Gastón Guardia Bilboa and Ramiro de la Zerda. Los Kjarkas https://www.facebook.com/Kjarkas/ have toured across Japan, Europe, Scandinavia, the United States, South America, and Australia, and have composed over 350 songs.
They wanted to make a quartet that played folk music. Then Bolivian music had no space, because people wanted to hear zambas. In 1965, the thinking and feeling of Bolivian music supporters was revolutionized, when Los Kjarkas https://info.handicraft-bolivia.com/The-Kjarkas-legendary-Bolivian-music-group-a39-sm116 began to impose a different style, a new way of interpreting the music that today is known in Latin America and in much of the world. When Ulises Hermosa died, they continued their musical pilgrimage, bringing the message of Peace, Love and Freedom.
WHEN LOVE ENDS – When love ends life passes over, you have nothing to say and you live in the past. When love ends from that day or night, you sleep on and off and you go, blind, lost and out of control and all falls apart. You are obsessed by the memory of useless things and you fell like hating, you walk alone like a fool always warning, unable to cry. And future is like a train that never comes to the station where you are, there's an icy mountain, inside of your heart. When love ends even sweets feel bitter, you miss the wet passion of her naked body. When love ends, the house falls on your head, you look for guilty and you become so violent like fire and gas. And you figure out that's she's with another now, while you smoke at the pub you'd like to slam her to the wall tak her dresses off and see her fly.When love ends you're like a hungry dog that sells its soul if you give it crumbs of warmth and a little breath. When love ends even sweets, feel bitter you miss the wet passion of her naked body. When love ends, the house falls on your head you look for guilty and you become so violent like fire and gas. When love ends, you miss the wet flavour of her naked body. https://www.youtube.com/watch?v=jyQO6PuEEKU
If you like to deepen the knowledge of the musicians who have contributed to enrich the world music scene, you can type http://meetingbenches.com/category/music/. The property of the images that appear in this blog correspond to their authors. The sole purpose of this site is to spread the knowledge of these artists and that other people enjoy their works.