Most important Peruvian muralist in the world
Arequipa, the "White City," is guaranteed to impress; you too will stand awestruck in the Plaza de Armas, the most grandiose in Peru. Towering over the plaza is the city cathedral, built from a type of white volcanic rock, common throughout the city center. For a different perspective of the city, head away towards Yanahuara, where you will find an eclectic mix of colonial era churches and elegant archways surrounding a leafy plaza. Trip memoriers? Calle Santa Catalina and nearby streets, where you can find several antiques shops, but not a Teodoro Nuñez Ureta mural (you need to enter Hotel Libertador).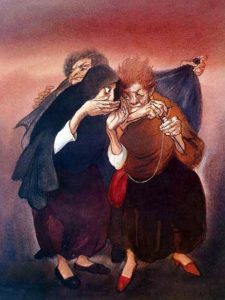 If you wish to admire one of his murals, the campaign of Arequipa (1.70 x 7.00 meters, 1948), awaits you in the Hotel Libertador of Arequipa. In his adolescence, he practiced watercolor on the field with his older brother. His training was self-taught, but he became director of the National School of Fine Arts in Lima. Teodoro Núñez Ureta http://www.teodoronunezureta.com/, Peruvian painter, was born in Arequipa in April 1912. As a child, he loved going to the fields to paint, so his teacher encouraged him when he saw his extraordinary portraiture and landscape.
In addition to his work as an easel, he created the Arequipa and Tarma mural in Lima, depicting the lives of people and their landscape, their history and their heroes. In adolescence, Teodoro Nuñez Ureta https://www.facebook.com/teodoronunezureta studied Goya, Rembrandt and Velázquez. His studies could be done thanks to his father, who worked in an old Arequipa library and had books on European art. After high school, he studied to graduate in a PhD in Philosophy and Letters, with a thesis on "The grottesco and the commedy of art". Then, from 1936 to 1950, he directed the chairs of art history and aesthetics.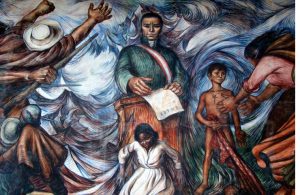 For him, the human being has always been the impulse, the environment and the end of all universal art. In the capital, he was awarded the Civic Medal of the city of Lima. Recently, the editorial fund of the Congress of the Republic of Peru published a collection of his literary work. His native land declared Teodoro Núñez Ureta "Favorite Child", giving him the gold medal of the city of Arequipa. He has published "Siqueiros" and Peruvian Contemporary Painting. He wrote "La Waytacha", a story translated into Russian, English and Bulgarian, as well as The Life of the People.
To broaden your horizon of knowledge about other painters, you can type http://meetingbenches.com/category/paintings/. The sole purpose of this site is to spread the knowledge of these artists and that other people enjoy their works. The property of the images that appear in this blog correspond to their authors.