Did you know that "Hoy" (sung by Gloria Estefan), is actually written by Gian Marco?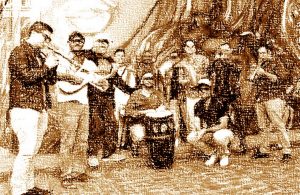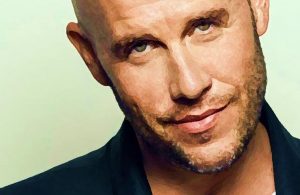 His songs have sold millions of copies and his nomination as a "Goodwill Ambassador" by UNICEF is one of the awards he has received in his years of professional experience. Her mother is an actor and a singer, just as her father is a composer and a singer. Gian Marco Javier Zignago Alcóver (nickname art Gian Marco), https://www.amazon.com/Gian-Marco-Zignago/e/B004NJMAIO was born in Lima in August 1970, establishing himself as a Peruvian singer and songwriter.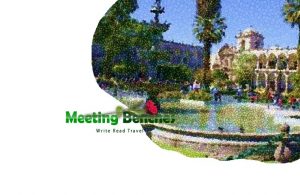 Gian Marco https://www.facebook.com/Gianmarcomusica/ studied in Monterrico (Lima), singing for the first time on television in the city of Buenos Aires at the age of four. In the same year, in Caracas, the television audience was very impressed by that child who sang "Eva Maria". At the age of eleven, he participated in a musical work, recording his own theme. In his youth, with the guitar in hand, he played in various places in the capital, including the Barranco station. One of the most important presentations of his career, it was in the Library of Congress of the United States, in homage to the great singer Carole King. He also dabbled in literature, publishing the book "The wood of the soul". In 2009, he dubbed the animated film "Up". With 30 years of musical activity behind him, Gian Marco started the "Tour Intuition 2019" through several cities in Peru, then extending it to the United States.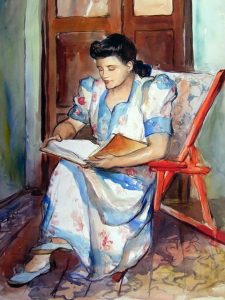 RESPIRAR – Se me hace tan difícil coincidir el tiempo nunca va a favor del viento. Encima de mi pecho un sentimiento se me hace tan difícil resumir. No quiero terminar sin despedirme, no quiero terminar sin conversar. Prefiero que te lleves de recuerdo, las llaves por si quieres, por si quieres regresar. Dejemos tiempo al tiempo. Volvamos a extrañar. Tomar un nuevo aliento. Respirar. Dejemos tiempo al tiempo. No vuelvas a pensar. Paremos un momento a respirar. Se me hace cotidiano discutir. La soledad contigo tiene un precio. Aquí la culpa solo es del silencio. Dejemos que el amor vuelva a elegir. Se dicen tantas cosas cuando duelen. Se dicen sin querer y sin pensar. Tu corazón y el mío ya no tienenel mismo ritmo, para palpitar. Dejemos tiempo al tiempo. Volvamos a. https://www.youtube.com/watch?v=DVo6CwjQlvw. (BREATHING – It is so difficult for me to agree that time is never in favor of the wind. On top of my chest, a feeling is so difficult for me to summarize. I do not want to finish without saying goodbye; I do not want to end without talking. I prefer that you take with you the keys, if you want, if you want to return. Let time to time. Let us miss again. Take a new breath. Breathe. Let time to time. Do not think again. Let us stop for a moment to breathe. It makes me daily to argue. Loneliness with you has a price. Here the fault is only silence. Let love choose again. They say so many things when they hurt. They say unintentionally and without thinking. Your heart and mine no longer have the same rhythm, to beat. Let time to time. Let's go back to).
If you like to deepen the knowledge of the musicians who have contributed to enrich the world music scene, you can type http://meetingbenches.com/category/music/. The property of the images that appear in this blog correspond to their authors. The sole purpose of this site is to spread the knowledge of these artists and that other people enjoy their works.