Traveling into your life, may you only grow old in the face. Irish Blessing.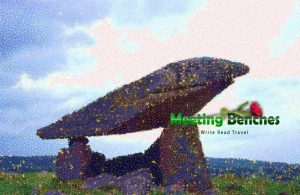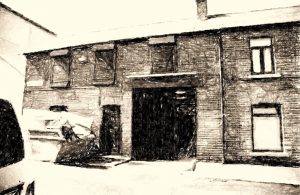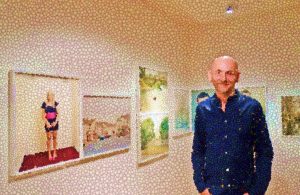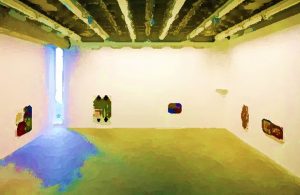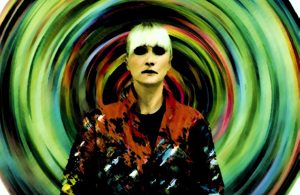 George Bernard Shaw, Irish dramatist, remember you something special: Life is not about finding yourself. Life is about creating yourself. This itinerary of 400 miles help you to do with five Irish places and as many ways to develop creativity. Starting from Dublin you will remember the photographer Enda Bowe and his photos in the Douglas Hyde Gallery. Arriving Emyvale you will know where the fashion designer Helen Steele is at work. The stay in Sligo, listening to Irish music, will be centered on the creativity of the painter Jack Butler Yeats. Sometimes, the memory of a journey clings to what you eat or read; this is the case of Tuamgraney, the city of the writer Edna O'Brien and an unforgettable cottage. As in a movie, the soundtrack of Róisín Murphy's music will be waiting for you in Arklow, the last city of your Irish creative journey.
Despite its reputation as a major hub for literature and drama, the local creative scene does a positive aspect, laid-back and fun love. Dublin www.ireland.com has always been a cultural powerhouse, producing excellent artistic talents, such as the U2. Block T https://www.blockt.ie/ used to be a tiling shop. Situated above a supermarket in north Dublin, host 17 resident artists who curate and take part in an ever-changing list of exhibitions, plays and gigs.
As creative man, the influences in his work include writers, poets and directors. His work is concerned with storytelling and the search for light and beauty in the ordinary, presenting his work through exhibition and photographic monographs. Enda Bowe's work http://www.endabowe.com/ has been exhibited in galleries and museums such as the London's Victoria & Albert Museum Red Hook Gallery and the Douglas Hyde Gallery in Dublin.
Its notable residents include fashion designer Helen Steele. It is in the north of County Monaghan. On the main Dublin, Emyvale it is north of Monaghan, https://web.archive.org/web/20040409135636/http://www.monaghantourism.com/monaghan.asp. Founded in 1974, Monaghan County Museum is recognised as one of the leading provincial museums in Ireland.
Influenced by colour theory and the freedom of graffiti art, she lives in Emyvale, a reflection of an artist at work, but her new activewear range, is a departure from the red carpet dresses she is synonymous with. She love create colour theory based prints for her collections. Her female clients they want to feel and look good inside her clothes. Helen Steele https://helensteele.com/ is inspired by the women of Ireland of all ages, who walk or run on the paths, beaches and forests of Ireland. This designer combines a unique style of wearable art in luxurious fabrics and signature prints.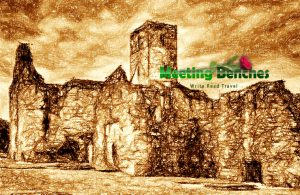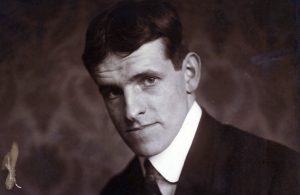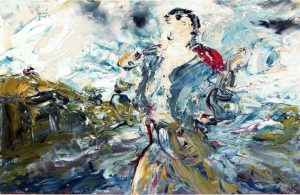 Sligo hosts several festivals throughout the year (including Sligo Live) and has a reputation for music that is why people come here from all over the world to learn Irish traditional music. Is a seaport in the province of Connacht. Sligo is a tourist destination and its Abbey, although a ruin, is the only medieval building left standing. Sligo culture was an inspiration on both poet W. B. Yeats and his brother Jack Butler Yeats (an extensive collection of his art is held in the Niland Gallery, on the Mall).
Early in his career, he worked as an illustrator for magazines and drew comic strips (including the Sherlock Holmes parody). He was the youngest son of an Irish portraitist. Born in London (England), Jack Butler Yeats https://www.nationalgallery.ie/jack-b-yeats-1871-1957 grew up in Sligo with his maternal grandparents, before returning to his parents' home in London. Resided in Wicklow, in 1894 he married a native of England, two years his senior. In the 1920s, his painting style underwent a major change, while he began to paint with extremely free and loose brushstrokes.
They can cater for private parties, with entertainment at the weekend. Full of genuine Irish charm and history with a great pint and lots of craic, Teach Ui Bhriain http://www.discoverloughderg.ie/nualas-bar-and-restaurant/teach-ui-bhriain-bar-and-the-island-restaurant-2/, is a delightful family run pub close to an ancient settlement, noted for St Cronán's Church, the oldest church in constant use in Ireland. Tuamgraney https://www.ireland.com/destinations/republic-of-ireland/clare/tuamgraney is a village in the west of Ireland, a kilometre from the River Graney. The novelist Edna O'Brien was born here, in 1930.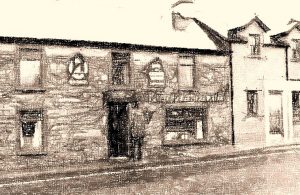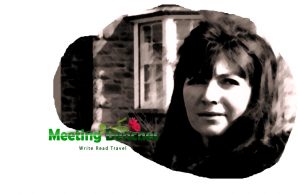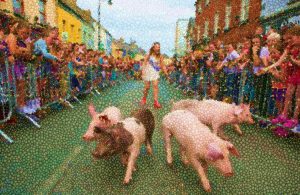 She changed the nature of Irish fiction, broughting the woman's experience and sex on to the light. She was the youngest child of a strict religious family. Edna O'Brien was born into a December day 1930, at Tuamgraney (County Clare, Ireland). The Sisters of Mercy educated her, but she rebelled against the coercive religion into which she was bred. She had become a novelist and poet, the most gifted Irish woman writing in English, one of the great creative writers of her generation. On 2018, for her contributions to literature, she was appointed an honorary Dame of the Order of the British Empire.
Its Seabreeze festival is a three-day event in mid-July, with many live shows and events at various venues throughout the town. At the mouth of the River Avoca, this is a town on the east coast of Ireland, founded by the Vikings in the ninth century. Arklow https://translate.google.sk/translate?hl=it&tab=rT&sl=en&tl=it&u=https%3A%2F%2Fwww.discoverireland.ie%2FActivities-Adventure%2Farklow-community-tourist-office%2F70817 was the site of one of the bloodiest battles of the 1798 rebellion. Its Nineteen Arches Bridge is the longest handmade stone bridge in Ireland. This town is also the hometown of pop group Moloko lead singer Róisín Murphy.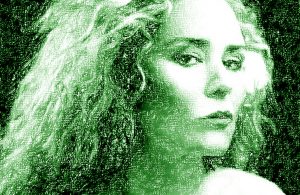 She is an Irish singer-songwriter, became known in the 1990s as one-half of the UK-Irish trip hop duo Moloko. Róisín Murphy https://www.roisinmurphyofficial.com/ embraced 1960s fashions from going with her mother to car boot sales and charity shops. Born into a July day, 1973, she was brought up in Arklow (County Wicklow, Ireland), but when she was twelve, her family moved to Manchester (England). She moved to Sheffield at the age of seventeen, thinking would go to Art College. She embarked a solo career, releasing Ruby Blue, her debut solo album.
The purpose is to spread the knowledge of these artists and that other people enjoy their works. The property of the images in this blog correspond to their authors. If you want to know our author travel already published, you can type http://meetingbenches.com/category/author_travels/.