Painter, writer and poet, characterized by the same qualities of fantasy and colourful.
Sligo hosts several festivals throughout the year (including Sligo Live) and has a reputation for music that is why people come here from all over the world to learn Irish traditional music. Is a seaport in the province of Connacht. Sligo is a tourist destination and its Abbey, although a ruin, is the only medieval building left standing. Sligo culture was an inspiration on both poet W. B. Yeats and his brother Jack Butler Yeats (an extensive collection of his art is held in the Niland Gallery, on the Mall).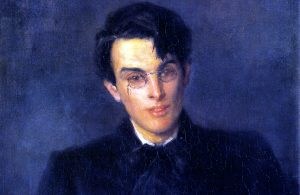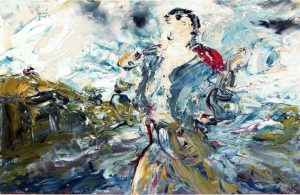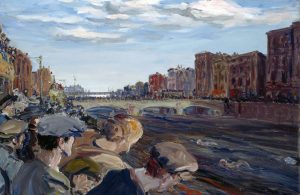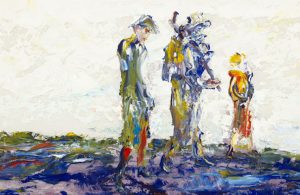 Early in his career, he worked as an illustrator for magazines and drew comic strips (including the Sherlock Holmes parody). He was the youngest son of an Irish portraitist. Born in London (England), Jack Butler Yeats https://www.nationalgallery.ie/jack-b-yeats-1871-1957 grew up in Sligo with his maternal grandparents, before returning to his parents' home in London. Resided in Wicklow, in 1894 he married a native of England, two years his senior. In the 1920s, his painting style underwent a major change, while he began to paint with extremely free and loose brushstrokes.
His scenes of daily life and Celtic mythology contributed to the surge of nationalism in the Irish arts. Deeply interested in the expressive power of colour, Jack Butler Yeats frequently abandoned the brush, applying paint in a variety of different ways. The artist closest to him in style, was Austrian painter Oskar Kokoschka. His favourite subjects included the Irish landscape, horses and travelling players. His early paintings are distinguished by simplicity of line and colour, while his later paintings by experimental treatment of thickly applied paint. A 1971 exhibition of his paintings (at the National Gallery of Ireland, in Dublin), helped to revive his reputation as an important artist.
Besides painting, Jack Butler Yeats had interest in theatre and in literature. In 1916, he was elected a member of the Royal Hibernian Academy. At the 1924 Summer Olympics in Paris, his painting The Liffey Swim won a silver medal in the arts and culture segment of the Games. In 2010, his 1948 A Horseman Enters a Town at Night painted sold for £350,000 at a Christie's auction. Man in a Room Thinking (one of his smaller work painted in 1947), sold for £66,000 at the same auction. He died in Dublin in 1957, and was buried in Mount Jerome Cemetery http://mountjerome.ie/.
The sole purpose of this site is to spread the knowledge of these artists and that other people enjoy their works. The property of the images that appear in this blog correspond to their authors. To broaden your horizon of knowledge about other painters, you can type http://meetingbenches.com/category/paintings/.