From Adelaide to Mornington, knowing five ways to perceive Australia.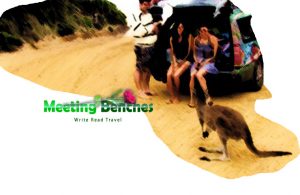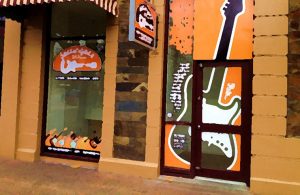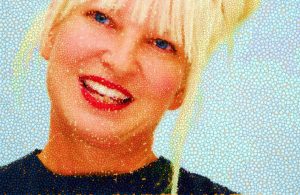 Starting your Australian journey, write this Auguste Rodin's phrase into first page of your travel diary: "What is commonly called ugliness, in nature can in art become full of beauty." Here http://www.tourism.australia.com/en are some of the reasons why everyone should visit Australia. 4000 km from Melbourne to Cairns, over 10,685 beaches, over 500 national parks. Whether you are looking for a getaway, a cultural experience or an adrenaline fix, its size and vastness means that there is something for every traveller. Never forget: Australia is just so full of surprises, like the ones that will introduce you to Kate Isobelle Furler and Peter Booth, Bill Henson, Toni Maticevski and Finola Moorhead; five creative people who will contribute to enriching the perception and memory of an entire continent.
Welcome in Hindmarsh Square 132/39 Grenfell St, Adelaide. With 40 years of continual service, is always looking forward into the future. Started out in the 70's as a street guitar store, Derringers Music https://derringers.com.au/derringers-music-adelaide-city-store bloomed into modern trends and technical innovations. They would like to think that store has played a part in many aspiring musicians' lives over these years. In the field of music, the tactile memory allows the musician to position his fingers in the correct way, the auditory one concerns the melody and the visual one the scores. In the case of sung music, emotional memory and verbal memory allow us to remember words. Of course, this also applies to the musical memory of Sia Kate Isobelle Furler, born right here in Adelaide.
Like a vegan, she has joined other celebrities in speaking out for animal welfare causes. At the start of her career, she performed acid jazz in Australia and later in London. Born in Adelaide (South Australia) in a December day, 1975, she is an Australian songwriter https://www.siamusic.net/ who started her career as a singer in a jazz band, in the mid-1990s. In 1997, SIA (Sia Kate Isobelle Furler) released her debut studio album. In 2004, with Colour the Small, she performed also into jazz. Relocated to New York City, in 2005 toured in the United States. Uncomfortable with her fame, she took a hiatus, focusing on songwriting for other artists. Her mid-2010 international tour was cancel, with her citing extreme lethargy and panic attacks.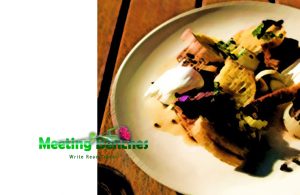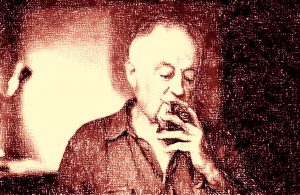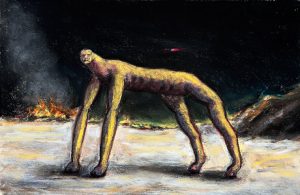 A smell, or a taste just caught, can awaken details and visual details (but, also emotions) connected to those sensory expressions. This happens even years later, so do not forget to add these "travel memories" when you arrive in Melbourne. Here, you can experience Ricotta Hotcakes, Baller Bucket and Lamington Jaffles. Welcome into 658 Church Street. At Richmond's Top Paddock https://toppaddockcafe.com/, blueberry and ricotta hotcake looks too good to eat. They serves the fluffy hotcakes with seasonal fruits and berries. Look at that masterpiece of aromas and flavors; it almost looks like a painting. Certainly, together with the expressions of the creativity of the painter Peter Booth, it will help you to leave a lasting memory of your trip to Australia.
He liked to spend his weekends with his father, bike riding beyond the city out, to the serenity of the moors. Born in1940, he was familiar with the industrial landscape of northern England at an early age. He first emerged as a painter of stark abstract works, inspired by his early years in the industrial town of Sheffield (England). In the late 1970s, PETER BOOTH work evolved into neo-Expressionist imagery. Before his family immigrated to Australia in 1958, he attended the Sheffield College of Art. He entered the National Gallery School in Melbourne. Graduating in 1965, he went on to teach drawing until 1967. In the early 1970s, he start paint hard-edged abstractions of dark rectangles (primarily in black). His work is characterized by an intense emotional power of narratives and esoteric symbolism.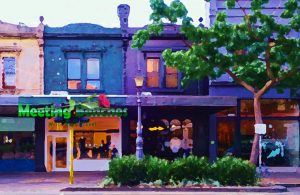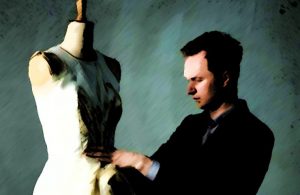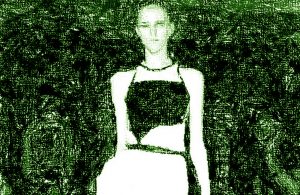 Melbourne Fashion Week https://www.melbourne.vic.gov.au/arts-and-culture/events-partnerships/melbourne-fashion-week/Pages/melbourne-fashion-week.aspx returns every year, and its events celebrating the best in Australian fashion for creatives, designers, artists, entrepreneurs and thinkers from all areas of the fashion industry. Souvenir clothes? Boutique Melbourne labels on Gertrude Street, luxury labels on Collins Street and street brands on Chapel Street. Buy online Toni Matičevski's clothes https://www.myer.com.au/b/Maticevski, a stylist from this city.
Graduating with First Class Honours, he studied fashion at RMIT University. His parents migrated from Macedonia and he grew up in Seddon (Melbourne). Born in 1976, TONI MATICEVSKI https://www.tonimaticevski.com/ is a Melbourne-based Australian fashion designer. He won a Fashion Group International Award, resulting in a placement with Donna Karan in New York. In Paris, he worked two seasons at Cerruti, returning to Melbourne in 1998, to launch his own label. Rejecting the norm to create designs – as his elegantly skeletal dresses – he designs emotively. He has recently added a men's line to his label, with fluid draping neutral jackets and trousers.
Australia's largest photographic digital camera specialist? In Melbourne you can try michaels https://michaels.com.au/, the must visit destination for everyone interested in photography and digital devices. Since 1916, the Michael family has traded from the corner of Elizabeth and Lonsdale Streets. Of course, you also remember better the image of a bear and that of a landscape, rather than their two words written on paper. The first step in using visual memory is to transform the flow of words into a stream of images. Nothing better than using a good camera, as did Bill Henson, a photographer who was born under this sky.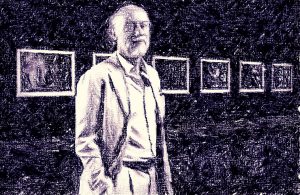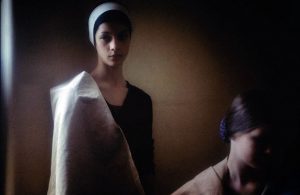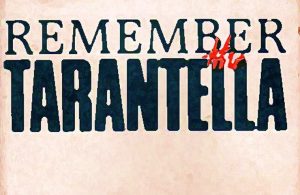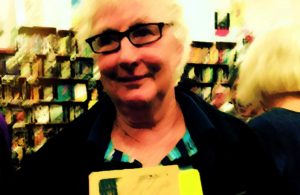 His works always are staged representations, where subjects are either shadowed or blurred. His common themes work, include stark light to dark tonal contrasts, blurry imagery and a sense of visual musicality. Since his 1975 first exhibition, he has shown his work in Australia and around the world. Born in Melbourne in 1955, he is one of Australia's most notable leaders in Contemporary photography. BILL HENSON http://www.billhenson.com/content.html studied visual arts and design at Prahran College of Advanced Education. His mastery of adding prominent contrasts between dark and light is influenced from the great European painters.
It holds holds a market day in the main street, which attracts hundreds of people. Is know for its "village atmosphere" and its beautiful beaches. Is a seaside town on the Mornington Peninsula, south of Melbourne. Mornington is a popular tourist destination to visit the area's bay beaches and wineries. Why not give yourself a Finola Moorhead book by going to the Farrells Bookshop http://www.farrells.com.au/, where they have a range of quality paper available if you need that book wrapped for a special occasion.  She was born here, and with Remember the Tarantella she will leave a powerful imprint on your travel memories.
Toghether her three siblings, she was brought up by her single mother. During the 1980s, she was a radical feminist and participated in the women's liberation movement. Her topics include women and writing, switching between reality and fiction. Born 1947 in Mornington (Victoria), into a Catholic family with Socialist leanings, FINOLA MOORHEAD is an Australian novelist, poet and reviewer, with themes of subversion and survival. During the protests, which were occurring over the Vietnam War, she transferred to the University of Tasmania, graduated with a degree in Arts.
The purpose is to spread the knowledge of these artists and that other people enjoy their works. The property of the images in this blog correspond to their authors. If you want to know our author travel already published, you can type http://meetingbenches.com/category/author_travels/.