Covering a range of popular culture, Renaissance art and Egyptian art.
He has a strong interest in music, which you can perceive in much of his early work. Born 1947 in Christchurch, he is a New Zealand artist. His mid-1980s' works often contained scenarios of crime and threat, featuring characters now reminiscent of 1990s' comic strips. He attended Fine Arts into University of Canterbury. Although it was not until 1980 that he began exhibiting his paintings, BILL HAMMOND https://www.invaluable.com/artist/hammond-bill-ht00kzk6co/sold-at-auction-prices/ is now one of New Zealand's most exciting contemporary artists. He has worked as a full-time painter since 1981, realizing paintings feature reference to popular music and gaunt creatures with avian heads and human limbs. By the mid-1990s, his paintings had assumed a haunting beauty, showing half-human, half-bird creatures that populated his canvases.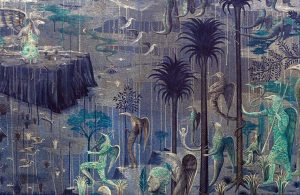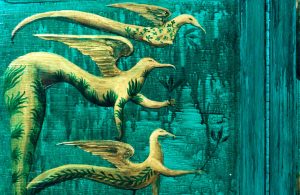 His work includes themes connected to the vulnerability of life in a precarious world. With rivulets of colours running vertically down the backgrounds, his canvases make use of the flow of paint. When you see his works, you know that the soulful, beautiful thing about New Zealand is the land. Most of his paintings were inspired by a trip to the Auckland Islands in 1991. Looking his paintings, can perceive you are observers of a strange reality. BILL HAMMOND https://christchurchartgallery.org.nz/multimedia/collection-not-displayed/bill-hammond is a reflecting 20th century life: inanimate objects seeming to take on a life of their own. His best know work is Waiting for Buller, painting which refers to the ornithologist Walter Lawry Buller.
The sole purpose of this site is to spread the knowledge of these artists and that other people enjoy their works. The property of the images that appear in this blog correspond to their authors. To broaden your horizon of knowledge about other painters, you can type http://meetingbenches.com/category/paintings/.