A 20th-century Filipino painter, best known for his Cubist-inspired paintings.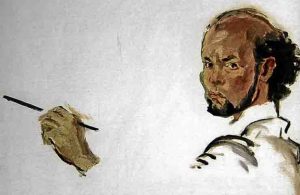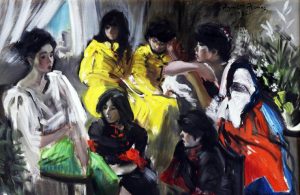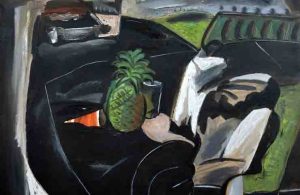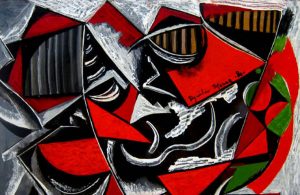 Since his premature death early 2011, His masterpieces have gained even more interest in this painting figure. In 1949, he took up painting subjects at the University of the Philippines School of Fine Arts. Born on June day, 1932 in Santa Cruz (Manila), FEDERICO AGUILAR ALCUAZ http://federicoaguilaralcuaz.com/bio.htm studied law and finished his degree in 1955. The year leater, he chose Barcelona as his career base, where began signing his paintings with Aguilar Alcuaz. In 2009, he was conferred the title of National Artist for Visual Arts. In his 55-year career, he has exhibited in leading galleries in Spain and the Philippines, Poland and the United States.
His exhibit at the Galerie Joaquin Singapore displayed rare pieces from the artist's early works (including 10 oil on canvas works and 10 of mixed media or watercolor). His works are included in the collection of 20 museums and major cultural institutions in the world (including the Museum of Contemporary Art in Barcelona, the Gulvenkian Foundation Museum of London). Throughout his compositions, his contacts between forms had creates dynamic spatial overlaps, resulting in lively images. FEDERICO AGUILAR ALCUAZ paintings were feature in a book "Parallel Texts". https://www.nationalmuseum.gov.ph/nationalmuseumbeta/Museums%20and%20Branches/National1-Level3.html.
The sole purpose of this site is to spread the knowledge of these artists and that other people enjoy their works. The property of the images that appear in this blog correspond to their authors. To broaden your horizon of knowledge about other painters, you can type http://meetingbenches.com/category/paintings/.