Following Hans Christian Anderson, where to travel is to live.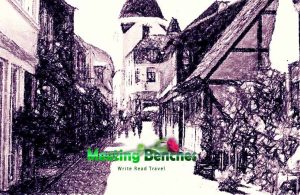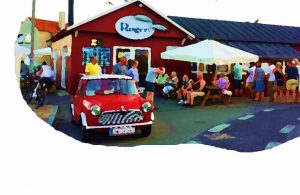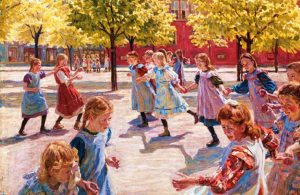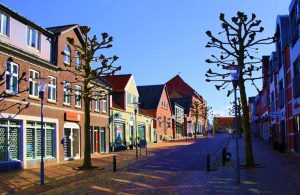 There is a reason why it is know as the garden island of Denmark. Funen is the island west of Copenhagen, where you will find fields full of wheat, new potatoes and strawberries. An iconic Danish village? Faaborg, a port on the island of Funen https://www.visitfaaborg.com/ln-int/faaborg/visitfaaborg, with red-orange tile roofs on top of yellow and white houses that embellish the blue waters of the Baltic Sea. Stroll through the narrow streets to find art galleries and small restaurants, or the Faaborg Røgeri Café for a light lunch of smoked fish, to be enjoye outside, overlooking the water.
His production shows from the beginning a well-developed sense of form and a fine coloristic sense. Raised in Faaborg, PETER HANSEN had learned the art of painting from his father. He painted what surrounded him, giving us paintings depicting landscapes, cities and people, Italy and Copenhagen. Like the others, at first, he was influenced by painter Theodor Philipsen. Sense of color, light and movement give his images an immediate view of nature. When you will stay in Copenhagen, at National Gallery of Denmark, you too can enjoy his 1908 Enghave Square.
Ringe https://www.visitfaaborg.com/ln-int/faaborg/visit-ringe-and-middle-funen, is a town on Funen in central Denmark. Its Ringe Museum (in the middle of the town), displays the area's past in relation to the surrounding world as well as the everyday life of the local population. On the southern Funen coast, lies Kimesbjerggaard, where Danish wine is cultivated with focus on taste and quality. It is a good experience for everyone entering to the farm. Among its notable people, organist and composer Jens Laursøn Emborg, operatic soprano Henriette Bonde-Hansen and avant-garde fashion designer Anne Sofie Madsen.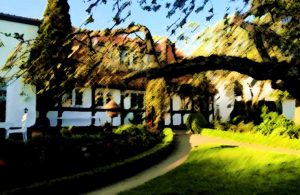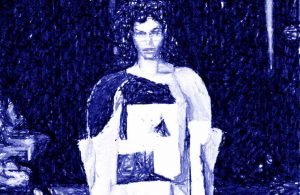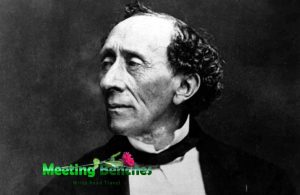 Born on a February day 1979, she was brought up in Ringe (in central Funen), where she completed her school education. In 2012, she started her own label https://www.annesofiemadsen.com/ and presented her first collection at London Fashion Week. Before moving to London to work as a Junior Designer ANNE SOFIE MADSEN was graduate from the Royal Danish Academy of Fine Arts (also training in Paris under John Galliano). In 2012, was also chosen as one of Vogue`s Talents in Milan. In 2014, the brand presented its first fashion show at Paris Ready-to-Wear Fashion Week.
Denmark's middle island is connect to Jutland and Sealand by bridge. Funen https://www.visitdenmark.com/denmark/tourist-frontpage is also a special destination, offering you fairytale experiences, with castle stays and family fun. Odense (hometown of Denmark's legendary fairytale writer Hans Christian Anderson), is an old heritage mill town with museums (such as a children's storytelling centre The Tinderbox, where children can dress up and learn about Andersen's fairytales through play.
She grew up in Ejlstrup on the island of Funen (Denmark). Her father is a psychologist, and her mother is a teacher. MØ was feature on single "Cold Water", alongside Canadian singer-songwriter Justin Bieber. She rose to fame in 2015, when she co-wrote (and provided vocals) on "Lean On", which became an international hit. The music video for "Lean On" also became a viral success, gaining over two billion views on YouTube.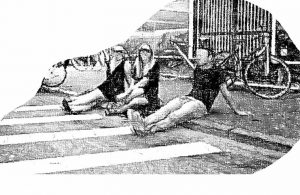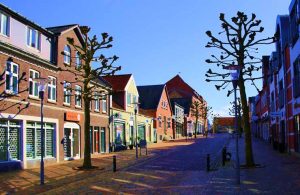 The area of Kødbyen https://theculturetrip.com/europe/denmark/articles/a-millennials-guide-to-the-meatpacking-district-copenhagen/, from a popular neighborhood has become the most fashionable place in Copenhagen. The Urban House multipurpose space http://urban-house.copenhagen-hotel.net/it/ is a cultural center, green area and hostel. Among boutiques, cafés frequented by creatives and a sparkling nightlife, here you can catch the latest trends of the city. The Øksnehallen, a multi-purpose and modular space https://www.visitcopenhagen.com/copenhagen/oksnehallen-gdk414144, is the fulcrum of his cultural life, with art exhibitions alternating during the year. Among the nightclubs in Kødbyen, try entering the Jolene, or experience the Kødboderne 18.
The insufficient mother in her love for her daughter, which left deep marks in her daughter's psychic development. One of her novel was transfer into a film. She was born in Copenhagen, grewing up in the working-class neighbourhood of Vesterbro. In 1976, she died by suicide, due to an overdose of sleeping pills. Several times admitted to a psychiatric hospital, throughout her adult life, TOVE DITLEVSEN (married and divorced four times), struggled with alcohol and drug.
If you want to know our author's journeys already published, you can type http://meetingbenches.com/category/boutique_travel/. The property of the images in this blog correspond to their authors. The purpose is to spread the knowledge of these artists and that other people enjoy their works.