A Dolce&Gabbana perfume and a collection of poems, with an art book and tickets for an opera.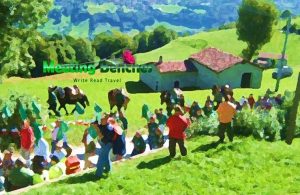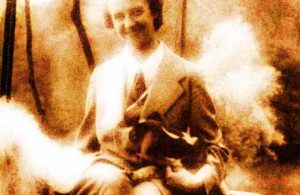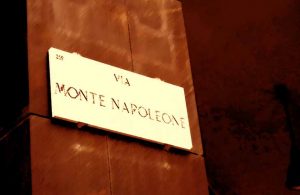 After our author's journey in Warsaw, your basket of memories will enrich with something new, this time crossing the rainbow that embrace Italy. This is an http://meetingbenches.com/ journey, where creative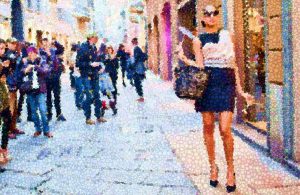 places and people invite you to travel. We are in northern Italy, where today there is a sanctuary, but in the 15th century there was an oratory, later transformed in 1618 into the Sanctuary of the Madonna Della Cintura. Starting point for excursions to the Pialeral and Brioschi Shelters, Pasturo in the province of Lecco (Lombardy) and mentioned in the Alessandro Manzoni novel, is famous as a place where a young poet spent the best years of her life. What remains of her is buried in the small village cemetery.
She had begun writing poetry as a teenager. In 1930, she enrolled in the Faculty of Philology of the University of Milan, where she became friends with poets and other writers of her own generation. She was the daughter of a lawyer and of a Countess. Italian poet ANTONIA POZZI was born in 1912 in Milan. She became romantically involved with her Classics teacher, and the relationship ended in 1933. In 1935, she received a degree in Literature. She kept a diary, wrote letters and took photographs, recording her travels and feelings.
From the quiet of Pasturo, our itinerary in Italian creativity takes us in Milan city center, until the Quadrilatero d'oro della moda https://www.youtube.com/watch?v=84ls3Fni948 is circumscribed by Via Monte Napoleone, Via Manzoni, Via della Spiga and Corso Venezia. A destination that attracts tourists who love shopping from all over the world, there are numerous ateliers, studios and showrooms. That Quadrilateral has its own heart, via Monte Napoleone (the fifth most expensive and prestigious street in the world), whose name dates back to the Napoleonic domination. This whole area is also lively from a cultural point of view, because it offers you the chance to visit the Poldi Pezzoli House-Museum and the Church of San Francesco di Paola.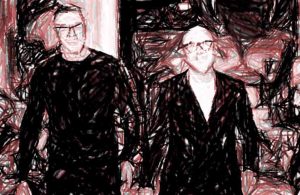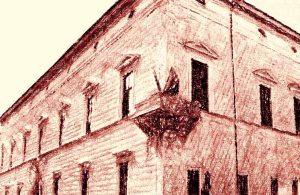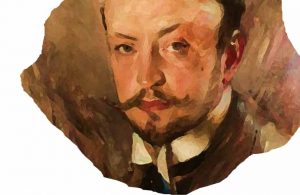 Domenico was born Palermo, Sicily, where his father working as a tailor. Stefano was born in Milan, becoming interested in fashion while admiring the designer Fiorucci. In 1992, they presented their men's collection, also launching their first perfume. In United States, they founded their own showroom in 1990. They presented their first women's collection in 1985 in Milan, where a year later their store would open its doors. That Italian high fashion house was founded in Legnano in 1985, but DOLCE & GABBANA is now in Milan, where Domenico Dolce and Stefano Gabbana met in 1980 for their fashion house, then they began designing underwear and swimming costumes.
Moving southwards, we will arrive in a splendid city of art in central Italy. Here you can visit the  Palazzo dei Diamanti http://www.palazzodiamanti.it/, then you will get hungry and look for a restaurant. At the Osteria La Compagnia https://osterialacompagnia.wordpress.com/menu/, we recommend a chopping board with culatello bow and typical salami, to which you can add a flan of pumpkin violina from Ferrara and ricotta with reggiano sauce. The dessert? Try the Ferrara Tenerina cake. Continuing your Ferrara walk, you will know the gripping life of a man who was born in this city. The Giovanni Boldini Museum is the most important public collection of works by a painter from Ferrara, protagonist of the Belle Époque. Since 2012, that museum, closed for restoration, but a selection of the works is in Castello Estense https://www.castelloestense.it/en?set_language=en.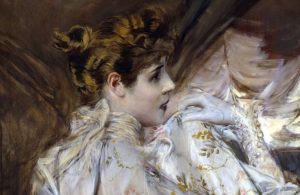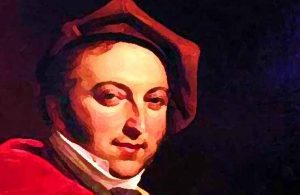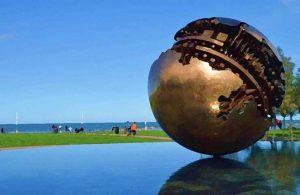 The son of a painter of religious subjects, he went to Florence to study painting. He worked in Paris for most of his career, but Italian painter GIOVANNI BOLDINI was born in Ferrara into a December day 1842. At the Academy of Fine Arts in Florence, he met realist painters, precursors to Impressionism. Moving to London, he attained success as a portraitist. From 1872, he lived in France, where he became the most fashionable portrait painter in Paris in the late 19th century.
The fourth section of our "author's journey" will take us to a city on the Adriatic Sea. It is the city of cycling (because of its myriad of cycle paths), but it also has a strong affinity with music and the arts. In Pesaro, during his activity, he allowed a philological reinterpretation of works by a brilliant composer of opera music. Those works, little represented in modern times, are now part of the Italian lyric repertoire. The Rossini Opera Festival www.rossinioperafestival.it, established in 1980, is an interactive laboratory of applied musicology, aimed at the recovery of musicology, theatricality of the Rossini world.
Italian composer who gained fame for his 39 operas, GIOACHINO ROSSINI was born in Pesaro into a November day, 1868. Between his most popular works, L'italiana in Algeri, Barbiere di Siviglia and Cenerentola. Both parents were musicians, and he began to compose by the age of 12. His first opera was performed in Venice in 1810. He set new standards for opera, before retiring from large-scale composition while still in his thirties.
If you want to know our "author's journeys" already published, you can type http://meetingbenches.com/category/boutique_travel/.The property of the images in this blog correspond to their authors. The purpose is to spread the knowledge of these artists and that other people enjoy their works.