Creating with positive energy, worst times can be the best.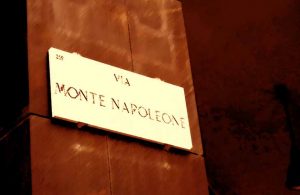 Located in Milan in the city center, the Quadrilatero d'oro della moda https://www.youtube.com/watch?v=84ls3Fni948 is circumscribed by Via Monte Napoleone, Via Manzoni, Via della Spiga and Corso Venezia. A destination that attracts tourists who love shopping from all over the world, there are numerous ateliers, studios and showrooms. That Quadrilateral has its own heart, via Monte Napoleone (the fifth most expensive and prestigious street in the world), whose name dates back to the Napoleonic domination. This whole area is also lively from a cultural point of view, because it offers you the chance to visit the Poldi Pezzoli House-Museum and the Church of San Francesco di Paola.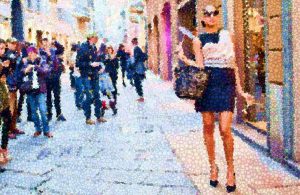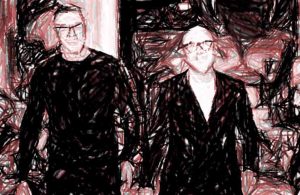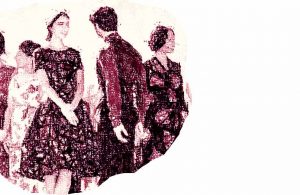 Domenico was born Palermo, Sicily, where his father working as a tailor. Stefano was born in Milan, becoming interested in fashion while admiring the designer Fiorucci. In 1992, they presented their men's collection, also launching their first perfume. In United States, they founded their own showroom in 1990. They presented their first women's collection in 1985 in Milan, where a year later their store would open its doors. That Italian high fashion house was founded in Legnano in 1985, but DOLCE & GABBANA is currently based in Milan, where Domenico Dolce and Stefano Gabbana met in 1980 for their fashion house and in 1989, they began designing underwear and swimming costumes.
Thei made the "DG" logo an iconic and instantly recognizable symbol. In 1995, they opened the atelier in via San Damiano. In 2006, thei opened in Milan a 5,000 square foot show floor, in via Broggi. Sicily and Sicilian culture is the most important style and identity of DOLCE&GABBANA. Originally inspired by thrift bohemian style, their colored animal prints taking inspiration from Italy's prestigious film history. In 2009, thei had 93 boutiques and 11 factory outlets.
Both with different tastes, they are known for seductive, traditional styles, best known for glamour, sexy styles and curves. Their trademarks include extravagantly printed coats, corsets and bra fastenings, gangster boss pinstripe suits. In January 2016, they launched a high-end fashion range aimed at wealthy Muslim women, featuring clothes full of daisies, lemons and roses. In addition to designing clothing, DOLCE&GABBANA https://www.dolcegabbana.it/ have co-authored two dozen books (photographic narratives as well as collections of their own work).
If you like to deepen the knowledge of creative people who have contributed to enriching Italian fashion, you can type https://www.italianmoda.com/bstores/?gclid=EAIaIQobChMI2Lap-8S94QIVxbUYCh3bBAVrEAAYASAAEgLLN_D_BwE. The sole purpose of this site is to spread the knowledge of these artists and that other people enjoy their works. The property of the images that appear in this blog correspond to their authors.