A long creativity trail through Stockbridge, New Rochelle and New York.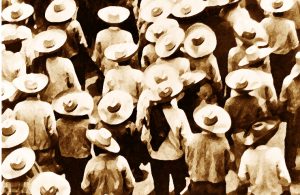 After our travel in Mexico http://meetingbenches.com/2019/03/where-persons-virtues-always-shine-through-no-matter-what-travel-mexico-without-forgetting-al-mal-tiempo-buena-cara/, your memories will enrich with something new, crossing the creative rainbow that embraces Stockbridge, New Rochelle and New York. Along the way, the memories of our trip will include a poster purchased in a museum shop and an echo of a song about a strange restaurant. Even the flavors of Osteria Scalini and the pages of a novel will enter our memory gallery, along with the incredible clothes that a Japanese designer has made with lots of organza.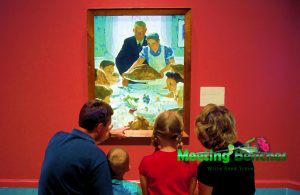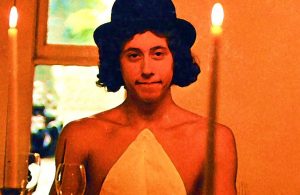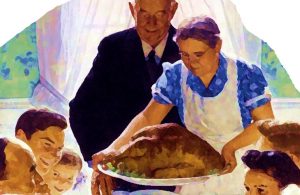 Our author's travel start in Stockbridge, where you can see Casino (home of the Berkshire Theatre Festival) and Children's Chimes Tower. The town has a tradition as an art colony. English missionaries settled it in 1734, for the Mahican Indian tribe. A special museum was open here in 1969, where an original artist lived the last 25 years of his life. In addition to 574 original works of art by that man, the museum also houses his archives. Is an art museum dedicated to the art of a creative artist. The Norman Rockwell Museum https://www.nrm.org/, it is home to the world's largest collection of original Rockwell art. Into museum store https://store.nrm.org/, you can find his signed prints, so you can share his gifts with someone you love. The musician Arlo Guthrie, sculptor Daniel Chester French, and painter Norman Rockwell lived and worked here.
ARLO GUTHRIE was born in New York into a July day, 1947, becoming best-known work is his debut piece Alice's Restaurant Massacree, a satirical talking song about 18 minutes. On Thanksgiving Day 1965, while in Stockbridge, he (then 18 years old), was arrested for illegally dumping on private property a half-ton of garbage from the home of his friends, Ray and Alice. This littering charge would serve as the basis for his most famous work. https://www.vox.com/culture/2018/11/21/18104601/alices-restaurant-arlo-guthrie-thanksgiving.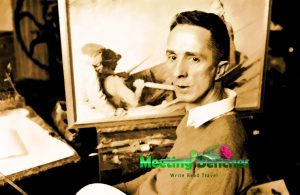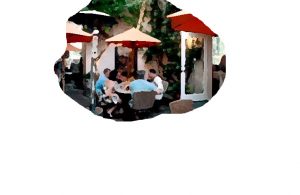 In this town, Museum of Arts and Culture, host exhibits cover such varying artists and subject matters. It also collaborates with performing arts troupes to present dance, dramatic and musical theater productions. Dine and Sail? Here, you too can will enjoy a unique 3-hour cruising (and dining) experience http://www.dineandsail.com, on the Long Island Sound, on the classic 46-foot sailboat. Welcome New Rochelle (New York) https://www.newrochelleny.com/, where a famous painter had opened his studio.
From an early age, he showed a fondness for artistic expression. At the age of 16, he dropped out of high school to attend the National Academy of Design, and then he would transfer to the Art Students League. At the age of 21, NORMAN ROCKWELL moved to New Rochelle (New York), where he would open a studio with fellow cartoonist. At age 22, he painted his first The Saturday Evening Post cover (last piece was published in 1963). That most well-known and recognized magazine illustrators of all time, he died into a November day, 1978, in Stockbridge (Massachussets),
Its two founding inhabitants they built a sawmill and a gristmill on the Bronx River. Now, it was the number one most expensive suburb around America's ten largest cities. Is a village located about 15 miles (24 km) north of midtown Manhattan. Bronxville http://www.villageofbronxville.com/, comprises 1 square mile (2.5 km2) of land in its entirety. Looking for restaurant? Its courtyard is lovely, the service is casual and attentive, but above all food is good. Walking until 65 Pondfield Rd, you too can discover Scalini Osteria http://www.scaliniosteria.com/menu. Many things have changed here in Bronxville, where a writer had lived who would become famous for the true story of a great impostor.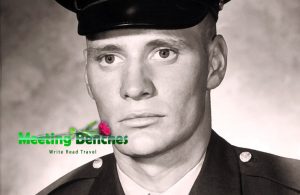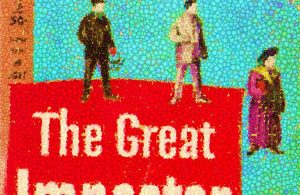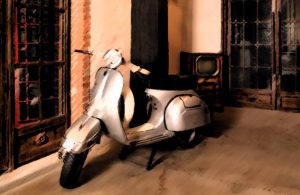 He attended Harvard University, becoming a member of the famed class of 1950. ROBERT CRICHTON, an American novelist, was born into a January day, 1925. He was born in Albuquerque (New Mexico), but had growing up in Bronxville (New York). Published in 1959, The Great Impostor (his first book), was the true story of an impostor. The book was a bestseller and adapted into a successful film. In 1966, he published novel The Secret of Santa Vittoria. The book was on the New York Times bestseller. Set in an Italian town and telling the story of local resistance to the Nazis during World War II, the novel was adapted into a winning film in 1969.
Overflowing with architectural treasures, New York that never sleeps is easily one of the most exciting places to visit. You are looking for cool and unusual hotels? Located two stops from Midtown Manhattan, this 4-star boutique hotel started life as a paper factory. The Paper Factory https://www.paperfactoryhotel.com/, it was open in 2013, featuring reclaimed wood ceilings and 1950s-style teal-green mini-fridges in the bedrooms. Walking New York, you can discover style is a way to say whom you are without having to speak. Yes, also here fashion is like eating: you should not stick to the same menu.
Tomo Koizumi http://www.tomo-koizumi.com/, he is the designer of dresses huge at Marc Jacobs's Madison Avenue store, where he held a first fashion show. In the basement of that store, he also creating a Wonderland where viewers it guided through by white rabbits. He is no longer a semi-unknown, but has become the new name to bet on, the character to discover. He managed to put together a collection of 28 pieces (made with a lot of Japanese organza), all inspired by Japanese dolls and floral works of art. With his big fan Katie Grand, for him life has reserved great surprises, allowing him to show off his clothes on the most popular models.
If you want to know our "author's journeys" already published, you can type http://meetingbenches.com/category/boutique_travel/.The property of the images in this blog correspond to their authors. The purpose is to spread the knowledge of these artists and that other people enjoy their works.