The gift of condensing an entire story into an image.
In this town, Museum of Arts and Culture, host exhibits cover such varying artists and subject matters. It also collaborates with performing arts troupes to present dance, dramatic and musical theater productions. Dine and Sail? Here, you too can will enjoy a unique 3-hour cruising (and dining) experience http://www.dineandsail.com, on the Long Island Sound, on the classic 46-foot sailboat. Welcome New Rochelle (New York) https://www.newrochelleny.com/, where a famous painter had opened his studio.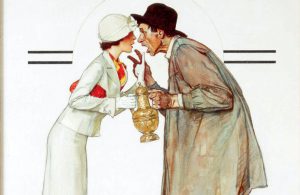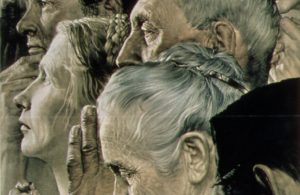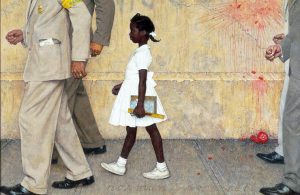 His favorite subjects included families, children, and small-town life. With his paintings seen as indelible images (that went on to inspire American directors), as an artist he has had a lasting effect on US society. In one of his works, the most beloved illustrator in America portrayed the contemplator of a painting, hiding his face, to make us look at the center of the image. Over half a century, NORMAN ROCKWELL produced many covers for The Saturday Evening Post, because he had the gift of condensing a whole story into an image. Among his masterpieces, a man who speaks in the assembly of a small city, or the child who sleeps in his bed cared for by his parents.
He went on to study at the National Academy of Design and the Art Students League. NORMAN ROCKWELL was born in New York City on a February day, in 1894. Within his exterior realism, his scenes appear to you like fairy tales. In the mid-twentieth century, he had achieved the ability to make his illustrations as photographs, but filled with a romantic realism. He also is know for his long relationship with the Boy Scouts of America, when he produced covers for their calendars. In the United States, his works have a broad popular appeal, for their reflection of American culture, for his cover illustrations of everyday life.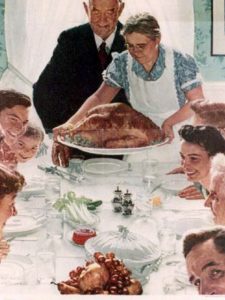 From an early age, he showed a fondness for artistic expression. At the age of 16, he dropped out of high school to attend the National Academy of Design, and then he would transfer to the Art Students League. At the age of 21, NORMAN ROCKWELL moved to New Rochelle (New York), where he would open a studio with fellow cartoonist. At age 22, he painted his first The Saturday Evening Post cover (last piece was published in 1963). That most well-known and recognized magazine illustrators of all time, he died into a November day, 1978, in Stockbridge (Massachussets),
To pursue this issue, you can digit https://www.nrm.org/. The property of the images that appear in this blog correspond to their authors. To broaden your horizon of knowledge about other painters, you can type http://meetingbenches.com/category/paintings/. The sole purpose of this site is to spread the knowledge of these artists and that other people enjoy their works.