Travel Norway, because shoes is not sewn in same way.
This is an http://meetingbenches.com/ journey, where creative places and people invite you to travel. After our author's journey in Iceland, your basket of memories will enrich with something new, this time crossing the rainbow that embrace Norway. The traditional costume of Norway is bunad, word covers traditional garb of a particular location and the ones used today holiday version of the dress. How do people dress in Oslo? https://oslofashionoutlet.no/en/brands/. For winter, inland, and northern areas, wear very warm clothes: starting with thermal long underwear, until a down jacket, hat, gloves and scarf. In all areas of creative fields, the capital of Norway is soaring towards, developing a great foundation towards supporting upcoming talents.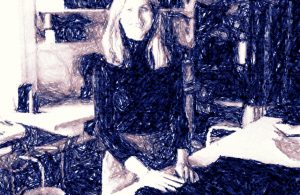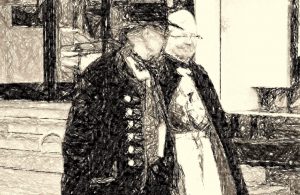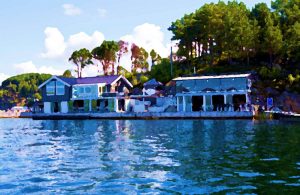 One of the fashion designers at the main stage of the Norwegian creative scene is Elisabeth Stray Pedersen, displaying a knack for wearable fashion (with a focus on Norwegian artisanship and their loyal fabrication of wool). It collaborate with local crafts guilds from Norway, by the mountains of Dovre and the thread maker by the mountains of Romsdalen. It sell to shops in Norway and Japan. ESP https://esp-oslo.no/, fashion brand launched by Norwegian designer Elisabeth Stray Pedersen, has taken an old seam factory Lillunn in Oslo, where artisans produce high-quality wool jumpers, coats and more from Norwegian lambswool.
Being the Gateway to the Fjords of Norway, it has the ideal combination of nature, culture and interesting urban attractions. Bergen you offers excellent experiences and culture. Here you can live a seafood experience with a boat trip, dinning at Cornelius Seafood Restaurant http://corneliusrestaurant.no/. In this town, you will find plenty of tempting shopping (from small, specialised shops to large department stores). Along Bryggen's crooked houses, you will find some special design and souvenir stores, rare and funny things that you will enjoy. Apollon http://apollon.no/, it is well organised music store, where you can buy also music edit by special songwriter born in this town.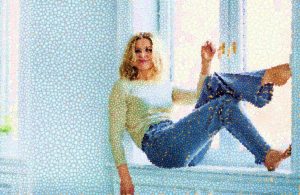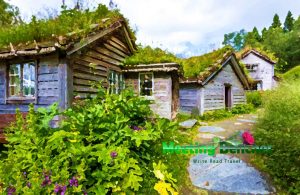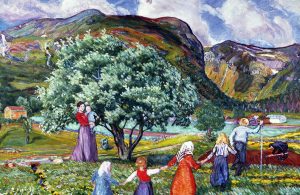 She has consolidated her popularity with a melodic pop style. Together with her husbond, in 2013 she did a series of Christmas concerts. Her first TV appearance was at the age of 11. She was born in Bergen, into a February Day, 1970. KAROLINE KRUGER is a Norwegian singer, actor and composer. She got her breakthrough in 1988, by winning the Norwegian Melodi Grand Prix. Later, she released her debut CD.
From this place, you can see Bjørsetfjellet (a mountain that presents in many of the paintings of a Norwegian painter. Astruptunet http://www.artiststudiomuseum.org/studio-museums/astruptunet/, is the place where a very creative man bought his farm. In 1914, he and his family moved into a building there of logs that had only one room. Until his death, the house and the courtyard allowed him to do subsistence farming. In many respects, this farm (which we advise you to visit), is the microcosm of the artist and his ideas.
His father wanted him to become a priest; however, son was more interested in painting. He was the eldest son of eleven children. Depicting the lush landscapes of Vestlandet (featuring the traditional way of life in the region), he was become an innovative artist, noted for his intense use of color. Norwegian NIKOLAI ASTRUP was born at Bremanger, in into an August day, 1880, grewing up in Ålhus (rural Jølster between the Sognefjord and the Nordfjord).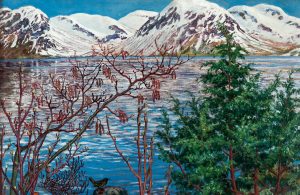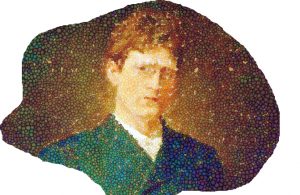 Among his notable residents, the painter and illustrator Benjamin Blessum, the poet Edvard Storm and the writer Knut Hamsun. His church http://www.vagakyrkja.com/, built around 1150, is the second oldest stave church in the country. An Old Norwegian saga tells of King Olaf proceeded across the plateau to the Ottadal, finding Vågå, a beautiful village lying on both sides of the Otta River. Today, over 150 houses in the municipality are as historical monuments. Ullinsvin http://kulturarv.no/kulturminne/prestgardshagein-ullinsvin, is a picturesque place overlooking the city of Vågå. Volunteers very well keep the gardens and the coffee has delicious cakes, which a native writer of this place could unfortunately not eat during his youth.
His ashes hide under ground in the garden of his home at Nørholm. He was a Norwegian Noble Prize winning author. His novels, short stories and a collection of poems had written during over 70 years. KNUT HAMSUN wanted modern literature portray workings of the human mind. On an August day, 1859, he was born in Vågå, to poverty-ridden parents. His unforgettable work Hunger (1890), gave him the status of leading the Neo-Romantic revolt at the turn of the century.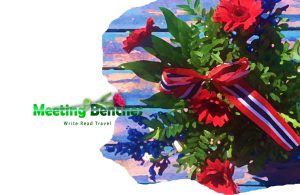 If you want to know our "author's journeys" already published, you can type http://meetingbenches.com/category/boutique_travel/.The property of the images in this blog correspond to their authors. The purpose is to spread the knowledge of these artists and that other people enjoy their works.