Grow, in the liquid fixity of creative set-up
Under his skies VITTORIO ACCORNERO DE TESTA was born, one of the protagonists of Italian creativity around the mid-twentieth century. In 1559, the Gonzagas built one of the most powerful European defensive citadels. Even now, Casale Monferrato is well known abroad, as "Capital of the Cold", because there are manufactured windows and refrigerated trucks. Its Cathedral is one of the most important artifacts in Lombard Romanesque style. Among its typical products, you can add to your travel bag a pack of Agnolotti (stuffed pasta in small square format), a few bottles of Grignolino (red wine with strawberry scent) and an envelope full of Crumiri (cookies with a resembling shape to the mustache of the first king of Italy). Entering the Osteria Amarotto https://www.osteriaamarottocasale.it/, in a room with a family atmosphere, you will find Piedmontese dishes and wines served between paintings and beliefs.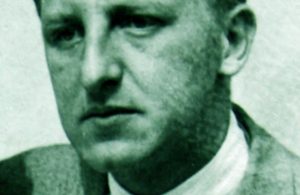 In the twenties, he had made a series of art deco postcards for a Milanese publishing house. In 1925, he had stood out in Paris at the international exhibition of modern decorative and industrial arts. Costume designer and writer, illustrator and painter, VITTORIO ACCORNERO DE TESTA was born in Casale Monferrato in 1896. His vocation for art was born in the first post-war period, when he signed his works under the pseudonym "Victor Max Ninon". In 1929, he went to New York for a few months, creating theatrical sets and covers for Country Life magazine. In 1934, he moved to Milan, devoting himself to illustrating children's books, and collaborating with prestigious Italian magazines. https://www.youtube.com/watch?v=BI_Ug_foo4Y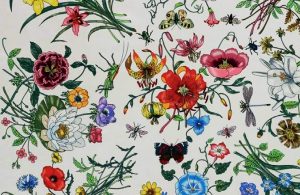 After having worked as a set designer and costume designer, he had also created scenes and costumes for the theater. Around the mid-twentieth century, he had been one of the protagonists of Italian illustration, creating illustrations of about 60 volumes for important publishing houses. With a style of accentuated naturalism, VITTORIO ACCORNERO DE TESTA was also dedicated to painting. In 1960, he had started to collaborate to collaborate with fashion style Gucci, creating drawings for a series of scarves that focus on themes related to flowers, travel and horse riding. Worn by Sophia Loren, Grace Kelly and Jacqueline Kennedy, those scarves became indispensable part of the wardrobe of elegant women. http://aaaaccademiaaffamatiaffannati.blogspot.com/2008/02/vittorio-accornero-illustra-andersen.html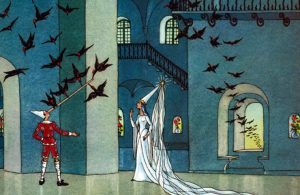 His art in the fifties was open to hyperrealism, with many of his personal exhibitions in Italy and abroad. Drawing almost 80 foulards, from 1960 to 1981 he also collaborated with the Gucci fashion house. For the publisher Hoepli, he had illustrated dozens of stories by Andersen, Grimm, Collodi and Shakespeare. He died in Milan on one day in March, in 1982. Once in Casale Monferrato, going towards San Germano, at the end of the central avenue of the cemetery, you can pay homage to the tomb where his ashes rest.
The property of the images that appear in this blog correspond to their authors. The sole purpose of this site is to spread the knowledge of these artists and that other people enjoy their works. To pursue this issue, you can digit: https://www.amazon.com/Giardini-seta-Vittorio-Accornero-1960-1981/dp/8896547091