Eclectic, contemporary and romantic, unsurpassed for attention to detail.
When you are on holiday, buying souvenirs is something you cannot give up. For centuries, in Florence there are shops that are part of the local tradition and economy. A jewel? To go to the Museo degli Argenti in Palazzo Pitti, you have to cross Ponte Vecchio. Among the many goldsmiths, Alessando Dari http://www.alessandrodari.com/, is an artist who expresses all his knowledge through his jewels. At number 6 of via Borgo Santa Croce), with more than 5000 perfumes, Aqua Flor https://www.aquaflor.it/, is necessary for anyone who wants to buy an unforgettable perfume. A luxury brand known for leather goods, clothing and accessories? Via de 'Tornabuoni, 73r. Average stay from 30 minutes to 1 hour. You are in the shop created by GUCCIO GUCCI, a place where you can breathe a family atmosphere https://www.gucci.com/it/it/store/via-tornabuoni-73r-81r?lat=43.77135&long=11.25123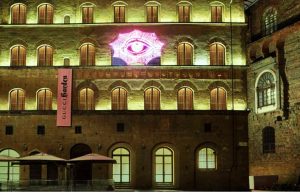 In the early twentieth century, the young Guccio spent a few years working at the Savoy Hotel in London. This experience allowed GUCCIO GUCCI to observe the refinement of the English nobility. In Florence, his hometown, in 1921 he founded a company specialized in leather products created and made by the best Tuscan artisans. Becoming the second most popular fashion house in the world in 2016, it is now part of a French company, that Italian fashion house is still active in the sectors of haute couture and luxury items. In Florence (in a building on Piazza della Signoria), to celebrate the 90th anniversary of its foundation, the company has set up the Gucci Museum https://www.florenceinferno.com/the-gucci-museum/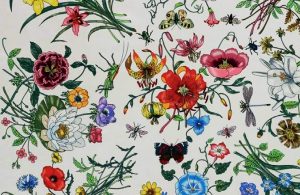 In the forties of the twentieth century, faced with the lack of materials, it became a synonym of creativity, creating in 1947 a bamboo bag. The first of its many iconic products is still available. Clamp and bracket, a green-red-green ribbon (inspired by the under-belly of the saddle of a horse) and typical skins, will be its special brands. GUCCIO GUCCI died in 1953, but the fame of the group continued to rise with the sons Aldo, Vasco, Ugo and Rodolfo. The moccasin with the clamp was his creative fruit of 1953, while the scarf Flora (created by Vittorio Accornero de Testa for Grace Kelly), it was born in 1966.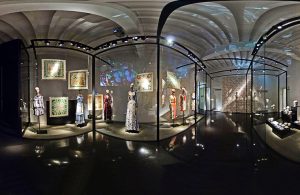 Particularly fashionable in the sixties, the scarf was part of the collections of many fashion houses (in Italy Gucci, Ferragamo and Roberta di Camerino). It can be of countless colors. Lightweight and made of silk, cotton or wool, the scarf is no longer a simple handkerchief, because in the clothing sector its use can be varied (around the nealsock or on the shoulders, on the head as a hat, tied to the handle of the bag or as a belt). The scarf can be also printed with various patterns, as for example those painted by Vittorio Accornero de Testa.
The property of the images that appear in this blog correspond to their authors. The sole purpose of this site is to spread the knowledge of these artists and that other people enjoy their works. To pursue this issue, you can digit: https://www.gucci.com/it/it/