A sincere artist, where paintings contain a painful sentiment of unusual violence.
Its huge bar is well stocked, full of tapas that renewed frequently. The restaurant is one of the most renowned in the city of Santander. No matter what you choose, because at the Cañadio Restaurant http://www.restaurantecanadio.com/carta-santander/ everything is good (do not forget the cheesecake and a bottle of Ribera Del Duero).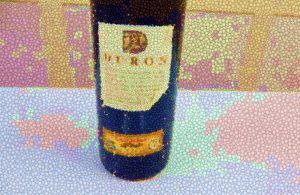 Are you still hungry? Try his "Beef cheek", obviously together patated scrambled with ham. A tasty souvenir? Go to the Esperanza Market, where you can buy the best fresh fish in the city! When she died in poverty, the painter who was born here had no money to buy fresh fish.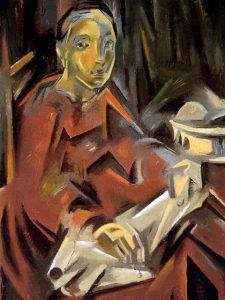 With her words, "you never know how much courage you have, until having courage is the only choice you have left." She was well know Spanish painter, for developing a special style of Cubism. Born in Santander (Spain) into a March day 1881, MARIA BLANCHARD (María Gutiérrez Cueto), she had grow with several physical deformities, also walking with a limp. She turned to painting, to express her sadness, moving to study at the Real Academia de Bellas Artes de San Fernando, in Madrid. Here, she gain exuberant use of colour, which feature her early compositions.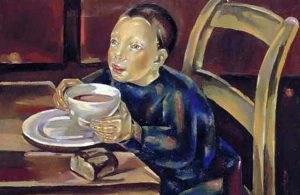 In 1909, a grant allowed her to continue her artistic education at the Academie Vitti in Paris, where Juan Gris influenced her. MARIA BLANCHARD discovered cubist painting and developing her own style of Cubism. In Madrid, her art in at the Museo de Arte Moderno was displayed. She joined a Cubist art group, and her paintings "Woman with a Fan" show interlocked shapes. During time, her style become more figurative through harsh paintings and melancholic themes. Living, she had know things she can live with and other things she can live without.That's how she had know what priorities in life are.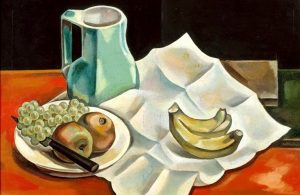 Demand for her art skyrocketed, after exhibition at the Society of Independent Artists, but due to the adverse economic situation, which, MARIA BLANCHARD became financially dependent on of her friends. In 1927, she fell into a state of depression and loneliness, but in her deteriorating health, she turned to religion. During time, tuberculosis had making it impossible for her to paint. She died into an April day, 1932, in Paris. Now, her paintings had compared to the work of Pablo Picasso. In Madrid, the Museo Nacional Centro de Arte Reina Sofía, display her original works.
The property of the images that appear in this blog correspond to their authors. The sole purpose of this site is to spread the knowledge of these artists and that other people enjoy their works. To pursue this issue, you can digit: http://virtual.fundacionbotin.org/visita_blanchard/home.php?lang=en