When love for the homeland it is a major source of inspiration.
Its proximity to the Hai Van Pass and the Marble Mountains make it a great place to explore. From the 16th century, this town has steadily grown, becoming a large shipbuilding site in the 19th century. The absolute best things to do in Da Nang? Americans it used as a place for rest and recuperation for soldiers fighting elsewhere in the country. Now, is a distant memory for travellers who visit the city. Close to the ocean, fresh seafood is on many restaurant's menus, and our best recommendation go eat at Tam's Pub and Surf Shop. https://www.facebook.com/pages/Tams-Pub-and-Surf-Shop/270406133158450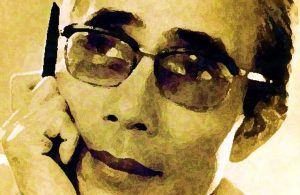 Born into a November day, 1924, in Đà Nẵng, he was a musician composer. His songs, written in the 1940s, are linked with Vietnam's history. He was an outstanding musician of Vietnam's contemporary music. PHAN HUYNH DIEU was considered one of the most renowned musicians of Vietnam's revolutionary music. His compositions (whose melodies and lyrics embrace Vietnamese folk music), cover many themes. He was also considered a king of setting music to poems. For him, always music and poetry are twin sisters, so, more than half of his works were poems set to music.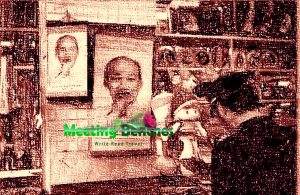 In a 2006 interview, he stated that, for musicians and poets, popular poetry could reach the level of soul resonance. He liked to consider poetry and music as twin twins. After showing signs of ill health, PHAN HUYNH DIEU was admitted to Thong Nhat Hospital (Ho Chi Minh City), where he died of dengue fever. Family and relatives, friends and artists spread his ashes in the river Da Nang, according to his will, on a day in June 2015.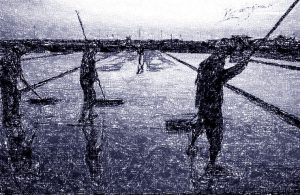 THE BALL OF THE TREE OF KOPIA – Coming out of the morning, I went to see the shadow of the Nava tree. A cloud covered my chest. In the afternoon, the mother went to the field to see the shadow of the Nuong tree. The ball covered her back, to remind her mother that she was crying. I asked her: where does the wind blow? As for the dawn, my mother asked the Nebula: where did you drink water? Drinking water from the north. With the earthworm worm the bird lives, thanks to the forest, and my mother remembers it drinking at the source of the North. Like the Nebula ball. Like the wind of the Nebula tree. https://www.youtube.com/watch?v=P4XA6YOfKJk
The property of the images that appear in this blog correspond to their authors. The sole purpose of this site is to spread the knowledge of these artists and that other people enjoy their works. To pursue this issue, you can digit: https://www.youtube.com/watch?v=BagykvtSdF4