Two painters, a songwriter and two Indian writers, traveling with you.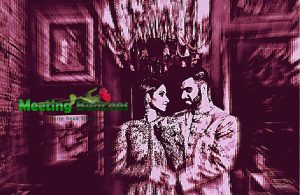 As usual, our "author's journey" starts in Mumbai, the Indian ports. First you need to stop at the fabulous Sabyasachi flag-ship store (in Kala Ghoda), and let them dress you up intricately embroidered skirts. To watch the sun turning every shade of pink above the skyline? The Gateway of India, at sunset, is an iconic moment, and with charter a yacht you can admire it out at sea. Boutique Hotel, Bombay's first luxury boutique hotel located in the buzzing Colaba neighbourhood, http://www.abodeboutiquehotels.com/ it's a throwback to old, colonial Bombay, where experience gymkhana-inspired chilli-cheese toast, before starting to read a novel by a writer who was born in this city.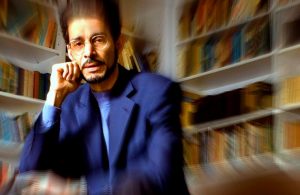 ROHINTON MISTRY its an Indian writer, and A Fine Balance is his second novel. He is an Indian-born Canadian writer, born in Bombay into a July day,1952. He was awarded the Neustadt International Prize for Literature in 2012. He earned a BA in Mathematics and Economics from St. Xavier's College, Bombay, then he emigrated to Canada with his wife-to-be. His latest book is a story (The Scream), illustrated by Tony Urquhart. In 2011, he was shortlisted for the Man Booker International Prize.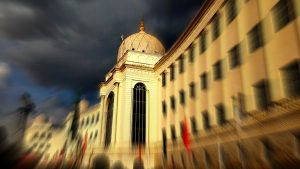 Starting from Mumbai, almost 700 km and 13 hours drive are what you need to get to Hyderabad. It was an artistic and cultural center and a scholarly mecca. It's a city of palaces and forts, a site that flourished under the influence of its Nizams. Hyderabad was one of the grandest cities on the planet. Here, you to can walk up the steps for magnificent views of the city. Not only. There are also various markets around the area where you can find jewellery and other handicrafts. The Salar Jung Museum is one of India's three National Museums. The antique collection of this museum is currently the world's largest antique collection owned by one man. Among its treasures, you can admire paintings by Raja Ravi Varma, without forget poems of a woman born under this sky.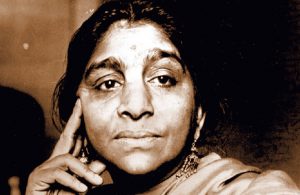 She was born in Hyderabad, and her parental home was in present-day Bangladesh. Her father administered Hyderabad college, while her mother used to write poetry in Bengali. Her poems serve as mirrors to the time in which she lived, abìnd her work is noted for the expression of shades of romantic sensibilities. SAROJINI NAIDU was one of India's most famous female poets. Her themes poems? To search for pure love also into everyday experiences of life. As a prodigious child, she wrote the play "Maher Muneer". Her collection of poems earned her literary acclaim. In 1905, she published her first poems book under the title of "Golden Threshold". She was an Indian poet and politician, often known as "The Nightingale of India". In 2014, her 135th birth anniversary was marked by a Google Doodle on Google India's homepage. Her ashes it's kept at Golden Threshold, in Hyderabad.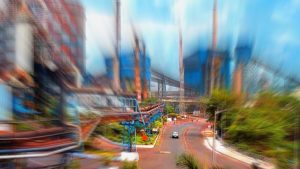 1500 km and 27 hours drive, represent the most challenging part of your "journey of the author", from Hyderabad to Jamshedpur. It is quite unusual to see a factory in the heart of a town. First stop, also for you, should be the Tata Steel factory. Flooded with shopping centers, Bistupur Market http://www.jamshedpuronline.in/city-guide/shopping-in-jamshedpur is packed with shoppers who come here for buying the good-quality items available. During the weekends, its locals flock this market to purchase goods and savor tasty dishes, remembering beautiful paintings by an its famous city painter.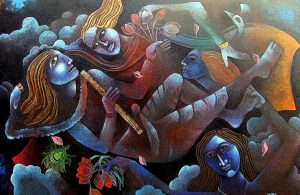 His childhood spent drowing on the floor, where he used to draw elephants and trees. Born into a May day in Jamshedpur, JAHAR DASGUPTA at the age of 9 he draw faces on the wall, and of his parents and they decided to send him in some art school. Later his family moved to Dhanbad. 1960, he was admitted to Visva-Bharati University at Santiniketan, living a turning point in his life. In 1964, he obtained diploma from Kala Bhavana.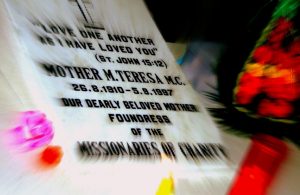 For these 300 km you will take almost seven hours, starting from Jamshedpur, reaching the destination of your trip: Kolkata. She was an Albanian Roman Catholic missionary, her former home and charity in Kolkata is now known as the Motherhouse, where you can find Mother Teresa's tomb. Kolkata is located on the Eastern edge of India. This is a city that teems with streams of honking traffic, restaurants and street food. Located under the Howrah Bridge, you can visit the Mullik Ghat flower market (open all hours of the day), where vendors and porters continually walk and run up and down auctioning off their stock. To remember these places, you can admire one of the paintings that a native of this city has wonderfully created.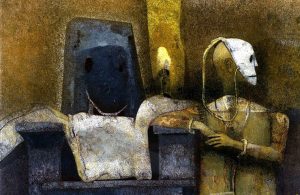 With fantasy and dark imagery, he had developed his own style of surrealism, always around the themes of Bengali folklore and mythology. Born in Kolkata (West Bengal), into a June day, GANESH PYNE is a notable artists of the Bengal School of Art. He grew up listening to folktales and reading fantastic stories, always from children's books, creating the vocabulary of his future art. He studied at Government College of Art & Craft (an educational institution associated with Bengal School of Art), graduating in 1959. Taking from the dark innards of his imagination, like a poet of melancholia he explored elements of the subconscious, having a meticulous narrative quality.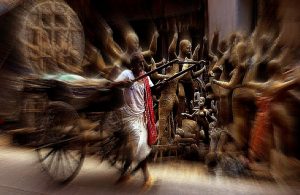 Its production reaches fever-pitch before Durga Puja (the most important festival in the Bengali Hindu calendar). Kumartuli https://www.gounesco.com/heritage-kumartuli-kolkata/ is the potters' district of Kolkata, where the local inhabitants have been producing idols of every size (from clay and straw) for generations. Some of the larger figures can take up to a week to complete. Certainly you too, walking in these characteristic ways, you will listen to the music created by a man who was born in this city.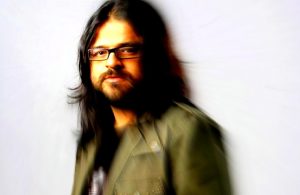 His father was used to teach light music on western instruments to young kids, so his son gained his early training in music from his father, playing the guitar while he was still in school. Born in Kolkata (West Bengal) in a June day, 1971, PRITAM CHAKRABORTY is a composer, known for Barfi, Yeh Jawaani Hai Deewani and Dangal. Better known by the mononym "Pritam", is an Indian singer composer and record producer for films. His composing career started in Bollywood (when he was signed for the film Tere Liye, along with an his friend). The music of the movie was a huge success and most of its songs went on to become chartbusters.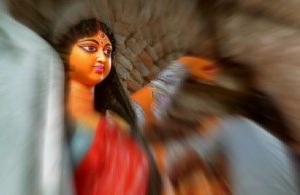 The intellectual property of the images that appear in this blog correspond to their authors. The sole purpose of this site, is to spread the knowledge of these artists and that other people enjoy their works. To pursue this issue, you can digit: http://meetingbenches.com/2018/08/a-kaleidoscope-of-creative-traditions-journey-to-india-with-open-eyes-on-art/