Where each region looks and feels different, as in Champagne-Ardenne.
France is all about Roman temples and Renaissance châteaux.  During your trip you can choose the gardens Monet painted, and savour a Parisian café where artists met, or something different. Just under 500 km and almost 5 hours of travel. This is what you need to achieve an unforgettable "author's travel" through the north-east of France. Starting from Charleville-Mezieres (crossing Reims-Paris-Orlean), you will arrive up to Bourges, preserving the memory of the places and the creative people (two painters, a musician, a poet and a writer), who helped make these places famous of France.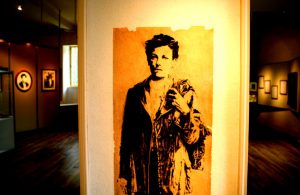 What to do (or what to see) in Charleville-Mezieres, an important town in the Champagne-Ardenne? A visit to this town will start in the Place Ducale (one of the most impressive squares in France). https://www.inspirock.com/france/charleville-mezieres-trip-planner You to learn more about a young French poet, this is his hometown. Housed in the old village mill, Arthur Rimbaud Museum traces his life and work, through the presentation of objects and facsimile various manuscripts reminiscent Rimbaud and his family.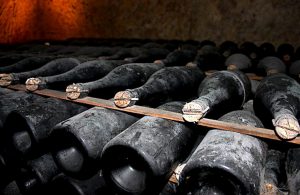 He started writing at a very young age, abandoned his formal education to run away from home to Paris. During his early adulthood, he began the bulk of his literary output (but completely stopped writing at the age of 21). He was born in Charleville-Mézières into a October day, 1854. ARTHUR RIMBAUD was a French poet which prefigured surrealism. As a poet, he is well known for his contributions to Symbolism, becoming a significant precursor to modernist literature. He was known to have been a libertine and a restless soul, and after the end of his literary career, he traveled extensively on three continents as a merchant before his death.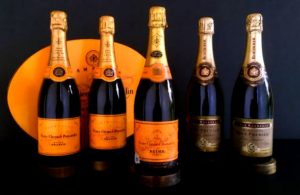 You can't come all the way to this land and not go for a tour of the champagne houses, between Mumm, Veuve Clicquot-Ponsardin https://www.veuveclicquot.com/it-it and Taittinger. All its houses are lined up for you tour and taste. Every single French King (from 987 up in the 19th century), was crowned right at its Cathedral (before you enter, see if you can find the Smiling Angel, in the north portal of the west facade). In Reims, next to the Pommery Caves, you can find Villa Demoiselle (a gorgeous mansion built at the start of the 20th century, during the transition between art nouveau and art deco). Here was born a man lover of waltzes and operettas.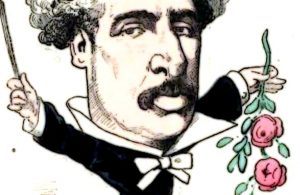 Everyone knew his waltzes, polkas, mazurkas and quadrilles. Of all French composers of his his time, he was one of the most popular. He was born in Reims into a June day, 1830, becoming a French composer and conductor. OLIVIER METRA, with his father, he began his actor career at a very early age. In addition, he learned the violin and played from the age of 19 years, and (on the advice of an musician), he followed the lessons at the Conservatoire de Paris. From 1855 he conducted the orchestra of the Bal Mabille (uring this period he acquired great popularity thanks to many waltzes). From 1872 to 1877, he conducted the bals of the orchestra of the Folies Bergère.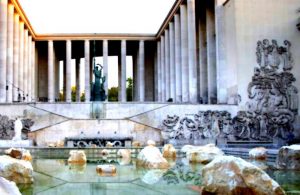 During your creative evening in the City of Light, feast your senses on the vibrant color of the iconic Moulin Rouge: take your seat in the theater, and prepare for a dazzling spectacle. In Paris, the National Museum of the Renaissance features a huge collection of artworks dating back to the 15th to the 17th centuries. Since 1977, the museum has been housed in the Château d'Écouen. Before leaving, if you want to observe some special paintings by a Romanian painter, don't forget the Georges Pompidou Center and at the Palais de Tokyo.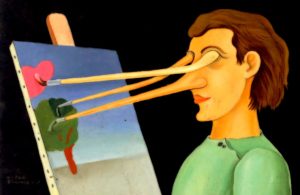 In 1925, a trip to Paris – the city where he grew artistically, dying – led him to discover Giorgio de Chirico and the surrealist painters. He was a Romanian visual artist who has had numerous exhibitions. Many works by VICTOR BRAUNER have been sold at auction (such as "Tableau Autobiographique / Ultratableau Biosensible", sold at Sotheby's New York in 2008 for $993,000). He is best known for his two-dimensional compositions, as well as his use of encaustic (a technique incorporating wax into paint). His stint with Surrealism saw the creation of strange compositions, consisting of creatures inspired by autobiographical tales.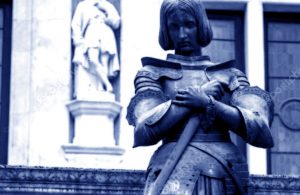 There are statues in her honour and an annual festival in May to celebrate it. In 1429 a woman liberated Orléans from a siege by the English, and the city has never forgotten this event. Its Musee des Beaux-Arts is a 2 minute walk from Hotel Groslot and the cathedral. Here you can observe nice collection of paintings by various French artists. In the heart of a city with no less than 135 ponds, The House of Ponds presents a historic approach to the region. The visit of the real estate debt is an excellent starting point to discover this area of the ponds. Although one of his films was shot in the former Czechoslovakia, the novel he was drawn from was set in this city.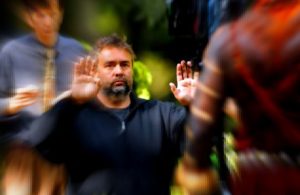 With one of his works, he had returned to one of the most powerful female myths in history. In the role of the Maid of Orleans, the story of Joan of Arc had been interpreted by what was then his wife. As a child, he planned to become a marine biologist, spending much of his youth traveling with his parents. As writer, director, or producer, he has so far been involved in the creation of more than 50 films. He is a French film director and writer, well known for his distinctive style. LUC BESSON it's born in Paris a March day, 1959. While still in his teens, he worked on the first drafts of "Le Grand Bleu", also starting writing stories (including the background to what he later developed as "The Fifth Element".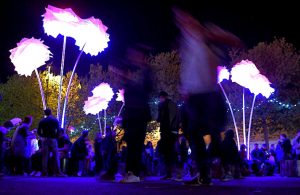 Its cathedral is an absolute wonder and a UNESCO World Heritage Site. In hts crypt, you'll can find the tomb of the Duke Jean de Berry (responsible for Bourges' boom years, in the 1300s9. This enchanting medieval city, Bourges, was the capital of the historic Province of Berry. Live music fans? Here a special festival happens in April: Printemps de Bourges. Born around 1430, a miniaturist painter became one of the masters specialized in manuscripts, he died in his hometown in 1498.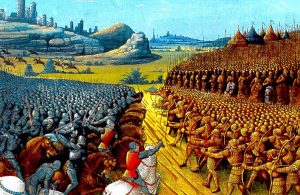 Together with his son, he gathered many artists in his workshop, which characterized their works for the presence of a trademark (a verse of the Psalms). He was born in Bourges around 1430. JEAN COLOMBE was a French miniature painter (best known for his work in "Très Riches Heures du Duc de Berry"). Around 1472, he created the miniatures of the Hours of Louis de Laval, and between 1485 and 1490 he completed the decoration of the "Très Riches Heures". When the Limbourg brothers painters died in 1416, the "Très Riches Heures du Duc de Berry" was left unfinished and it was by him brought to its present state. After 1490 he moved to Bourges, where he produced illuminated works commissioned by French dignitaries.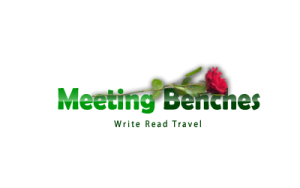 The intellectual property of the images that appear in this blog correspond to their authors. The sole purpose of this site, is to spread the knowledge of these artists and that other people enjoy their works. To pursue this issue, you can digit: http://meetingbenches.com/2018/07/an-authors-travel-that-helps-you-explore-frances-cultural-heritage-twenty-photographs-five-creative-french-people-and-500-km-of-road/