Friedrich Dürrenmatt, born in Konolfingen in January 1921, was a Swiss writer, dramatist and also painter. After a busy childhood, he studied philosophy and Germanic languages in Zurich and Bern. After the Second World War, he began writing short tales and plays. He was the protagonist of renewal of the German-language, German theater, dealing grotesquely with the problems of contemporary society and exposing the hidden gloom in society. His first works were rich in macabre and obscure elements, dealing with murders, torture, and death. In 1956 he became internationally renowned with the drama "Visit" (drama was performed in New York, Rome, London and Paris). The central theme of his work is the concept of justice. For him the police-judicial complex was incapable of seizing the most authentic sense of human truth.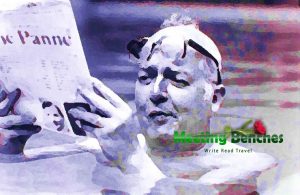 Novel The Visit tells a story, which may seem melancholic. The drama takes place in the imaginative town of Güllen, which was the foremost cultural center, but in a few decades it has fallen into a situation of abandonment and socio-economic crisis. An enormously wealthy older woman returns to her hometown with a bargain. She wants the townspeople to kill the man, who got her pregnant at the age of seventeen and then jilted her. In exchange, she will provide enough money to revitalize the town. The novel was intended first as a comedy. Reading you will find, that this is not the case. It is difficult to ignore the serious dark points about human nature as "buying justice". In the evolution of history, money are at the heart of all the actions. Prostitution is expressed in a number of different ways throughout the play. You perceive when sarcasm is replaced by seriousness, when bullying wins over kindness. Democracy is satirized in the novel.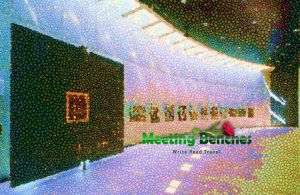 Friedrich Dürrenmatt died in 1990. In Neuchâtel (where he lived the last period of his life) was created the Center Dürrenmatt Neuchâtel, http://www.bundesmuseen.ch/cdn/index.html?lang=en, which also collected many of his paintings. Neuchâtel has a rich past. The city's symbols are the Castle and the Collegiate ( Gothic medieval church). http://www.neuchateltourisme.ch/en/home.html Its wines from the wine lands on the shores of the Three Lakes Region (Chasselas being the white, locally called Neuchâtel and Pinot Noir, the red – the single type of red wine authorized by the AOC) are ideal with cheeses, cold meats and fish, are known for their high quality and denominations.
The intellectual property of the images that appear in this blog correspond to their authors. The sole purpose of this site, is to spread the knowledge of these artists and that other people enjoy their works. To pursue this issue, you can digit: https://www.amazon.com/Visit-Friedrich-Durrenmatt/dp/0802144268