This Swiss-German poet and poet was born in St. Gallen in mid-December 1884. This eastern Switzerland town, between Lake Constance and Appenzell has a rich historical center. http://www.st.gallen-bodensee.ch/en/region-touring/st-gallen-lake-constance/city-map. Special feature of the city are 111 oriel windows. The monastery area with cathedral and library has been inserted by UNESCO into the World Heritage List of Humanity.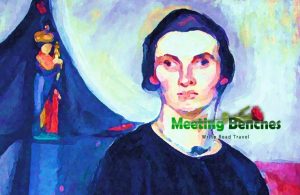 Regina Ullmann and her mother after her father's death moved to Munich, where she had started a correspondence with Rilke, her supporter and mentor. She converted to Catholicism in 1911. Her work progressively became impregnated with the religious mystery inherent in everyday life. Unmarried and without work, she suffered from severe depression, but with her first collection of tales and Rilke's help, she acquired some financial support for her writing. Because of her Jewish origin, she was expelled by the Nazis from German Writers Association in 1935. After brief stay in Austria, she returned to St. Gallen, Switzerland, and died in 1961 in Ebersberg (Germany).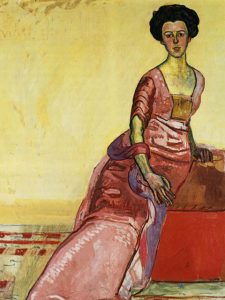 LOVE – You can see! Then mind that your eyes see nothing like what was once seen! For theywere no different than the day grew to be, and how it was by night, and not one syllable in there about your singular strength! They dissipated like the smoke of fog and the scent of fir, and the sheen of the blink of an eye, and saw not their own selves. Or indeed no different than the wild swan, who recognised himself, and swam onward, solemnly, upon his mirror image, far away from there, where no one caught sight of him, where prey is to be found on the sea's surface and pours forth into his twin image.
The intellectual property of the images that appear in this blog correspond to their authors. The sole purpose of this site, is to spread the knowledge of these artists and that other people enjoy their works. To pursue this issue, you can digit: https://www.amazon.com/Country-Road-Stories-Ullman-Paperback/dp/B010MZ9KYE