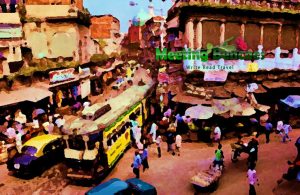 So different, that can offer everything, even authentic English tea. Yes, you can think of India as a separate world, a place which holds millennia of art, land permeated with religiosity. Here, past and present coexist, giving the the chance to enjoy it with all your senses.
A 2370 km (1473 miles), 61 hours of drive, gives you opportunity to listen to Indian music in your car, as well as reading a novel or collection of poems from India, and mainly to enjoy cultures and languages, fragrance of sandalwood or jasmine, Himalayan peaks and Goa beaches, but also coral atolls, rivers, villages and tropical forests. https://india.gov.in/topics/travel-tourism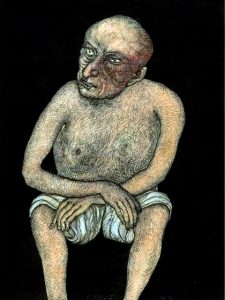 Santiniketan – It is a small town near Bolpur (Western Bengal), about 190 km north of Kolkata. Today, its beautiful university and town have acquired the status of a tourist paradise, where aesthetic knowledge and brilliance fuse together. After graduating in Kolkata and studies in Paris, painter JOGEN CHOWDHURY lives and works in Santiniketan, where the impulse and rhythm of art comes from the affinity with nature and environment. He is a line master and has learned to make curves with a careful distortion of the figure of men and women. He uses ink, watercolor and pastel color.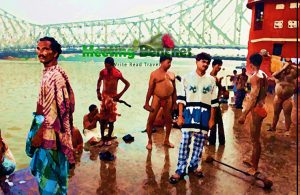 From Santiniketan we arrive in Kolkata (Calcutta), 190 km (118 miles) in 5 hours by car. A population of 4.5 million in the city and in its suburbs 14.1 million, making it the third-most populous metropolitan area in India. It is a city known for the poverty of its inhabitants, and on the other hand it is the main commercial and financial hub of East and North-East India, major commercial and military port, a place of cultural wealth. Traffic and traffic jams, as well as the pollution of this city, are memorable.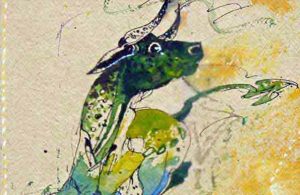 Here in Kolkata the painter SUNIL DAS works on his art vision. Since the day, when people began to regard him as a painter, a huge responsibility fell on his shoulders – to respond their feelings, and to deepen the realities of life around him. His creative horizon was inspired by the strength of moving horses.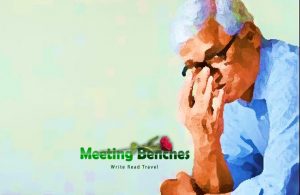 Amitav Ghosh's novel narrative scenario starts in Calcutta in the 1960s, following the vicissitudes of two families, while their lives intertwine. AMITAV GHOSH traces events – back and forth in time – describing the violent years of the Bengal division. "The Shadow Lines" was born to give us a tale, which balances between formal ingenuity, heart and mind, a story of weaving and memory.
Traditions and rites, b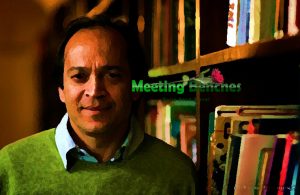 eliefs and aspects of everyday life are the expressive horizon within which VIKRAM SETH spells out his words. In addition to writing, he likes music. He is a cosmopolitan and polyglot writer, in his works he tells about the influence of cultures, with which he came into contact. The next stop will lead us from Kolkata to Mysore, 2000 Km (1243 miles) in 36 hours. The restored British turned Mysore into a princely state, which was distinguished to be among the most modern regions of India, as well as being one of the most important artistic and cultural centers in India. If there is an Indian city, which sums up the idea of "market", this is Mysore, that's why is must to see the Devaraja Market. A Hindu pilgrimage site is Chamundeshvari Temple, on the top of Chamundi Hill. On Sunday – but only from seven in the evening – do not miss the Royal Palace's performance.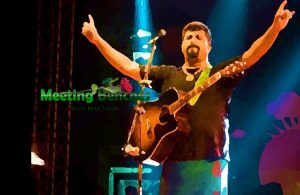 He is a songwriter, producer and composer of Indian shows. In an interview, RAGHUPATHI DIXIT said: "Every 200 kilometers in this country change languages, change dialects and change food, live and change lifestyles and my music is unique and sung in a vernacular language." His musical genre is a fusion of Indian ethnic music and styles from different parts of the world. After his UK concerts in 2013 he released the second album (Jag Changa), consisting of eight tracks.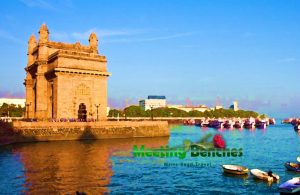 From Mysore we will arrive in Mumbai, 1080 km (671 miles) in 20 hours by car, the last stop at our journey. If you want to know all the nuances of life in Mumbai, you can choose a guided tour of Dharavi slums. You will certainly go to see Mani Bhavan (the residence where Mahatma Gandhi lived). This is a chaotic and crowded city, but also a place, where you can live moments of quiet, perhaps eating a bouquet of "bhelpuri", walking on Chowpatty beach. This city is ideal for something more than just a tour, so you'll need 4 or 5 days stay.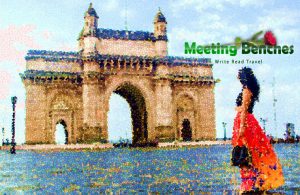 If you choose Taj Mahal Palace Hotel, https://taj.tajhotels.com/en-in/taj-mahal-palace-mumbai/ you will find a hotel with a beautiful colonial style, just few steps from Gateway of India. Shree Siddhivinayak is one of India's most extravagant hindu temples, providing tourists with a fascinating portrait of the spiritual life of Mumbai, city, which is also the center of the Indian film industry. Why not take part in a guided tour of the largest film studios in the city?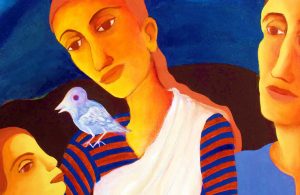 Currently, she lives and works in Mumbai. Her works include autobiographical elements, similar to the reflection of the hidden tensions between men and women. Born in 1932 in Kolkata, LALITA LAJMI is a noted Indian painter, who has performed several national and international exhibitions during a long artistic career. She started painting at the beginning of the 1960s, attending a group exhibition at an art gallery. In 1961, in the same gallery she made her first solo exhibition. Also her daughter is an artist: she is a famous movie director.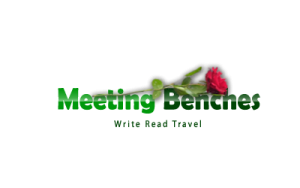 The intellectual property of the images that appear in this blog correspond to their authors. The sole purpose of this site, is to spread the knowledge of these artists and that other people enjoy their works. To pursue this issue, you can digit: http://meetingbenches.com/2017/07/indian-framments-images-india/