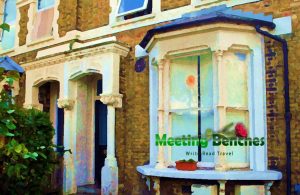 You also would stand in fron her image at the National Portrait Gallery, where people still stare at her aquamarines with the size of puddles. She, an English poet and an essayist, was born in Scarborough in 1887. Edith Sitwell writing life began around 1912, when she was 25. She was born into a noble family and was the sister of two writers. She studied privately, publishing in 1915 her first Collection of verses. This eccentric and sophisticated woman had been running a magazine about the avant-garde poetic currents of her time for five years. Her poetry was born with aesthetic elements and metric innovations, extending over time the range of interests.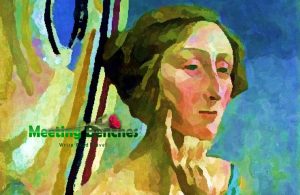 In England, she and her two brothers created a historic event during the 1920s. Facade was a curious show, which aroused the wrath of the bourgeoisie. https://www.youtube.com/watch?v=j5AlUOJs2dI In this extremely avant-garde show, Edith Sitwell recited her surrealistic poems with musical accompaniment by William Walton. All the musicians had to remain strictly hidden behind a canvas, on which only some masks were painted. This extraordinary show has not been forgotten, because it is periodically also taken on the radio. The father of those three creative talents – an eccentric notorious Sir George Sitwell – considered obviously unworthy, that someone in his family could earn a living by reciting.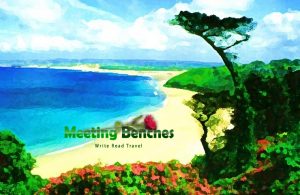 HORNPIPE – Sailors come to the drum out of Babylon. Hobby-horses foam, the dumb sky rhinoceros-glum watched the courses of the breakers, rocking-horses and with Glaucis Lady Venus on the settee of the horsehair sea! Where Lord Tennyson in laurels wrote a gloria free in a borealic iceberg came Victoria. She knew Prince Albert's tall memorial took the colours of the floreal and the borealic iceberg. Floating on they see new-arisen Madam Venus for whose sake from far came the fat and zebra'd emperor from Zanzibar, where like golden bouquets lay fat Asia, Africa, Cathay, all laid before that shady lady by the fibroid Shan. Captain Fracasses stout as any water-butt came, stood with Sir Bacchus both a-drinking the black tarr'd grape's blood plucked among the tartan leafage by the furry wind whose grief age could not wither, like a squirrel with a gold star-nut. Queen Victoria sitting shocked upon the rocking-horse of a wave said to the Laureate: "This minx of course is as sharp as any lynx and blacker-deeper than the drinks and quite as hot as any hottentot, without remorse! For the minx – said she – and the drinks, you can see are hot as any hottentot and not the goods for me!".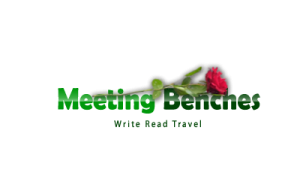 The intellectual property of the images in this blog, correspond to their authors. The purpose of this site, is to spread the knowledge of these artists and that other people enjoy their works. To pursue this issue, you can digit: https://www.amazon.co.uk/Edith-Sitwell-Collected-Poems-Dame/dp/0715635859