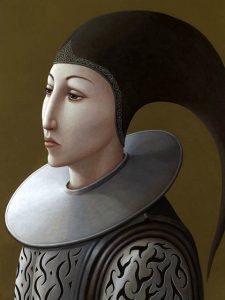 PAINTING FIGURES ENIGMATICALLY AVOIDING THE VIEWER'S GAZE
GEORGE UNDERWOOD 1/3 – That boy, who in 1963 had joined the Beckenham Art School, was born in 1947 in Bromley, a hamlet in London in the south-east of the British capital. Along with David Bowie (his great friend), he began a career in the music world, deciding that musical activity understood his creative horizon. Https://www.youtube.com/watch?v=XWPX3Twq9pQ In art studios he worked as the illustrator, specializing in science fiction books. Looking at his artistic selection, you will also find that he is attracted to mythical themes with recurring subjects, such as angels and giants.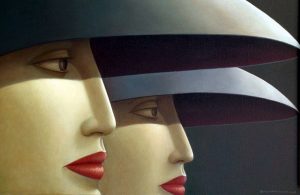 GEORGE UNDERWOOD 2/3 – His creativity was also known by numerous music bands during the seventies, for the design of album covers. Many of his former music business associates had asked him to do artwork for them, even for record covers. Http://www.georgeunderwood.com/pages/album-covers/93 His paintings are present in many private art collections. As you can perceive, there is a strange atmosphere of isolation surrounding the colorful fruits of its creativity, creations that seem to float in a sea of silence.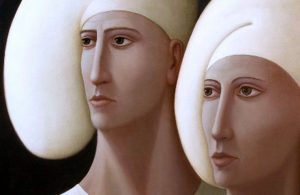 GEORGE UNDERWOOD 3/3 – At the beginning of the 1970s he had also painted oils, being influenced by the fantastic realism of Ernst Fuchs and Eric Brauer, artists who he considered at the same level of Bruegel and Bosch, for the creativity, which guided their imaginary visions. Https://it-it.facebook.com/George-Underwood-Artist-603048486431314/ At this stage of his life, his paintings rarely use live patterns, because he loves inventing special people, the inhabitants of his dream world.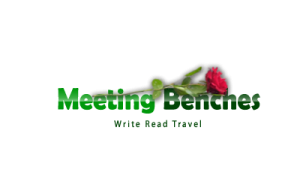 The intellectual property of the images that appear in this blog correspond to their authors. The sole purpose of this site, is to spread the knowledge of these artists and that other people enjoy their works. To persue this issue, you can digit: http://meetingbenches.com/2017/07/discovering-creativity-images-beyond-canal/