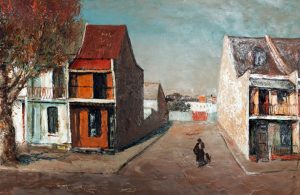 SHARP OBSERVER OF THE ENVIROMENT, PAINTING THE ESSENCE
SALI HERMAN 1/3 – In 1937 he came to Melbourne, but the painter who studied art in Zurich and Paris was born in Switzerland as eleventh of eighteen children of Polish Jewish parents. During the 1930s, however, he preferred to leave the fascist dictatorships of Europe, bringing the desire to paint with him to Australia. The creative prints of Van Gogh, Manet and Courbet were in his memories. In Melbourne he studied at George Bell School, considered the center of modern art movement. He was a sharp observer of the environment, that's why he was able to paint the essence of what he was doing. Rather than Outback Scenes, he had developed a distinctive style full of crumbling houses, which seemed to undermine the beauty of Sydney.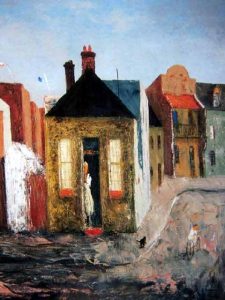 SALI HERMAN 2/3 – In 1941 he became official war artist. Finding inspiration in the urban environment, rather than the outback scenes, he developed a distinctive style within Australian art. He is well known for his paintings of cities and slums around Sydney. He was associated with a circle of artists around Kings Cross, dedicating himself to the representations of architecture and life in the city. In 1953 he exhibited at Leicester Galleries in London. His creative horizon is full of landscapes, still life, and portraits. His style is well-known for the targeted manipulation of canvas brushes, for the extraordinary way of applying color.
SALI HERMAN 3/3 – After the war, he was successful as a painter, performing many personal exhibition with numerous awards. He was a strong, trusting man, a brilliant speaker with a deep love for classical music and animals. His son and nephew have both become artists. Since 1960 he had lived in Avalon, spending his last years with his familly. He died in Harbord in 1993. His work is on display in Sydeny, in the collections of the New South Wales Art Gallery https://www.artgallery.nsw.gov.au/collection/australian-art/ and Canberra National Gallery of Australia https://nga.gov.au/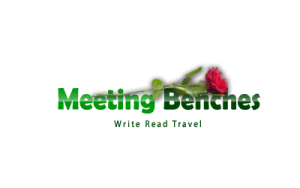 The intellectual property of the images that appear in this blog correspond to their authors. The sole purpose of this site, is to spread the knowledge of these painters and that other people enjoy their works. To persue this issue, you can digit: http://meetingbenches.com/2017/06/travel-australian-creativity-blue-mountains-adelaide/