You can explore Australian seaside, unique nature and wildlife, food and wine, but we have a diffe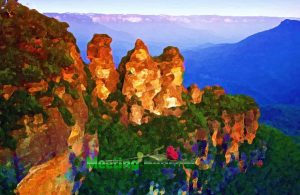 rent proposal for you: 1155 mile (approximately 1860 km) 21 hours long art trip http://www.australia.com/en to get known men and women, who have created (and continue to create) the Art of Antipodes. You may also fall in love with the blue shades of the Blue Mountains https://www.bluemts.com.au/info/ a million hectares of sandstone forests and sandy, canyon and unspoiled bush.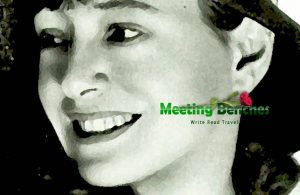 Our journey begins here, where the Australian poet DOROTHY PORTER – woman, who inhaled poems with strong feelings and suffering, grew up. In 1975 her first collection signaled the arrival of a special voice to Australian poetry.
From the Blue Mountains to Sydney – 81 miles (about 130 km) in 2 hours – city, where Dorothy Porter was born in 1954.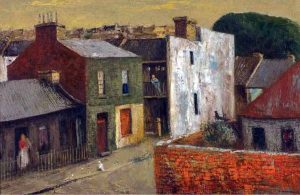 In Sydney SALI HERMAN, an Impressionist painter of Swiss origins, was well-known for painting slums. Associated with a circle of artists in Kings Cross, he devoted himself to the representations of urban architectures and city life scenes. His work is visible in the collections of the New South Wales Art Gallery https://www.artgallery.nsw.gov.au/collection/australian-art/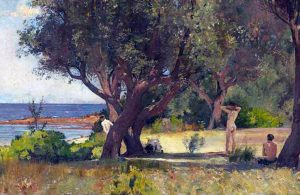 From Sydney to Canberra – 180 miles (about 290 km) in 3 hours – to know the art collections of Sali Hermann and TOM ROBERT, exhibited at the National Gallery of Australia (one of the largest art museums in Australia) Https://nga.gov.au/ You will also be able to admire his famous painting in the House of Parliament. Http://www.aph.gov.au/Visit_Parliament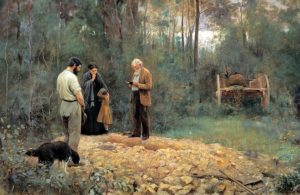 From Canberra to Shepperton – 326 miles (about 525 km) in 6 hours – we think about to observe impressionist paintings of FREDERICK MCCUBBIN, waiting for us at the Shepparton Art Museum http://www.sheppartonartmuseum.com.Au/ The son of a baker begun drawing in Melbourne, then attending courses at the artisan school in Carlton. At Vittoria National Art Gallery, he studied landscaping, becoming one of the founders of Australian Impressionism. In Melbourne, in museum https://www.ngv.vic.gov.au/ you can see some of his paintings (Williamstown, Stone Crusher (Richmond Quarry) and Autumn Memories).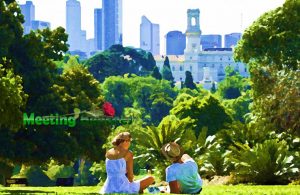 From Shepperton to Melbourne – 118 miles (about 190 km) in 2 hours – we can visit some suburbs, connected to the lives of many painters, the birthplace of Frederick McCubbin, the Victorian National Gallery https://www.ngv.vic.gov.au/, where are on display some of his paintings (along with those of Tom Roberts). If you want to know Melbourne through the food, do not forget to go to the Rare Steakhouse Uptown (61st of Little Collins Street), http://www.raresteakhouse.com.au/ to enjoy an extraordinary culinary experience, first-class services and products. Its steaks are cooked to perfection (as well as potatoes and sauces.) The wine list? Superb!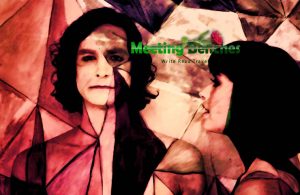 His name is Wouter Wally De Backer, but everyone knows him with his art name: GOTYE. This native Australian songwriter was born in Belgium, but when he was two years old, his family moved to Melbourne. He remained in Montmorency's house, which became a sea port and creative barn of the farm, where in 2010 he built his own recording studio.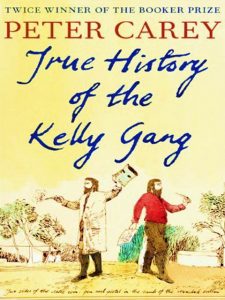 After the beautiful Melbourne experience, we move to the nearby Bacchus Marsh – 34 miles (about 55 km) in 1 hour – where lived Australian writer PETER CAREY, who twice won the Booker Prize. During your travels, we recommend to read his novel "The Ballad of Ned Kelly", a fictional autobiography of an Australian bandit of Irish origin.
From Bacchus Marsh to Adelaide – 416 miles (about 670 km) in 7 hours. Here we are invited to visit the suburb of Burnside, where the modernist painter DORRIT BLACK was born. She had bravely orientation to contemporary art (even through harsh journalistic battles).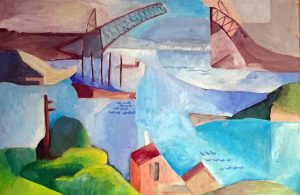 In her own home studio in Masullo (outskirts of Adelaide), she painted the landscapes of the hills of Adelaide and the south coast. Her creative work is featured in the collections of the National Gallery of Australia https://nga.gov.au/
Finally, we are under the sky of Adelaide, where in 1960 CHRIS WAKE – Australian surrealist painter, was born. After studying at Adelaide's Central Art School, she has completed more than 18 personal exhibitions and 40 group exhibitions. In 2009 she was commissioned to make a painting representing Australia for the 2010 FIFA World Cup. She paints great canvas oils, where you can almost perceive the wild energy, that almost catches her characters from fluid body shapes, so similar to those painted by Chagall.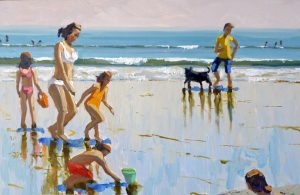 The intellectual property of the images that appear in this blog correspond to their authors. The sole purpose of this site, is to spread the knowledge of these painters and that other people enjoy their works. To pursue this issue, you can digit: http://meetingbenches.com/2017/06/travel-australian-creativity-blue-mountains-adelaide/