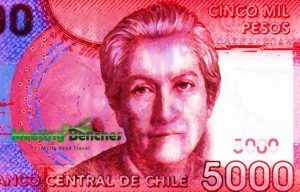 Lucíla Godoy Alcayaga she was born on April 6th 1889 in Vicuña (a northern Chilean commune which borders Argentina). Her career as an educator and poet, owes its success to her oratory skills and unshakeable perseverance. She began her writing career publishing often controversial articles, which advocated for the rights of women. Her verses are difficult to recite, because of their harshness. She defended the rights of women and the poor, and the need for peace, not only in Latin America (feminism is a growing concern in Latin America, and this region is said to be the location of around 50% of the world's femicide victims in the whole world).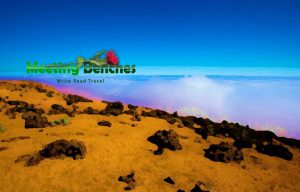 Her name is synonymous with feminism and evocative poetry. Born into a modest Chilean family (with Basque and Indian ancestry), Gabriela Mistral embodied in her works, the cultural values of the Latin American continent. She was the first Spanish American author, to receive the Nobel Prize in literature. An mystical search for union with divinity and all of creation, had always characterized her personal life. With an style marked by her disdain for the aesthetically pleasing elements, her writings are highly emotional. She is often considered – alongside Pablo Neruda – as one of Chile's greatest literary voices.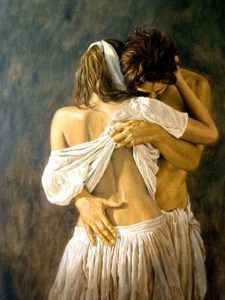 TO SEE HIM AGAIN – Never, never again? Not on nights filled with quivering stars, or during dawn's maiden brightness, or afternoons of sacrifice? Or at the edge of a pale path that encircles the farmlands, or upon the rim of a trembling fountain, whitened by a shimmering moon? Or beneath the forest's luxuriant, raveled tresses where, calling his name, I was overtaken by the night? Not in the grotto that returns the echo of my cry? Oh no. To see him again, it would not matter where –in heaven's deadwater or inside the boiling vortex, under serene moons or in bloodless fright! To be with him, every springtime and winter, united in one anguished knot around his bloody neck!
I AM NOT ALONE – The night, it is deserted from the mountains to the sea. But I, the one who rocks you, I am not alone! The sky, it is deserted for the moon falls to the sea. But I, the one who holds you, I am not alone! The world, it is deserted. All flesh is sad you see. But I, the one who hugs you, I am not alone!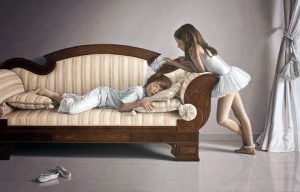 TINY FEET – A child's tiny feet, blue, blue with cold. How can they see and not protect you? Oh, my God! Tiny wounded feet, bruised all over by pebbles, abused by snow and soil! Man, being blind, ignores that where you step, you leave a blossom of bright light, that where you have placed your bleeding little soles a redolent tuberose grows. Since, however, you walk through the streets so straight, you are courageous, without fault. Child's tiny feet, two suffering little gems. How can the people pass, unseeing.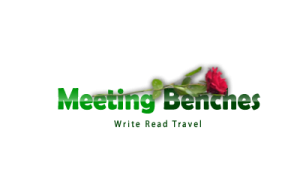 The intellectual property of the images that appear in this blog correspond to their authors. The sole purpose of this site, is to spread the knowledge of these painters and that other people enjoy their works. To pursue this issue, you can digit: https://www.amazon.com/Selected-Gabriela-Mistral-Burritt-Christiansen/dp/0826328199/ref=la_B001IZV6FE_1_1?s=books&ie=UTF8&qid=1496853583&sr=1-1