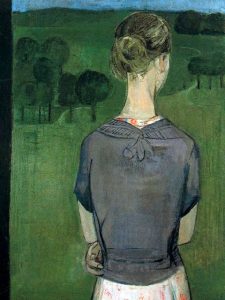 WOMAN WHO MADE THE SPANISH HISTORY OF ART AND SOCIETY – The Andalusian woman painter of intimate environments, gardens, still life and ponds
CARMEN LAFFON DE LA ESCOSURA 1/3 – Her beginnings in painting took place at the age of 12, under the care of a valentine painter. She was born in Seville http://www.sevillaonline.es/english/seville/ and is a Spanish figurative painter and sculptor. In educated and progressive family, her education took place at home, where came different teachers. Few years later she moved to Madrid to study the School of Fine Arts. In 1954 she traveled to Paris, where she knew Marc Chagall's work. After her return to Seville, she continues to paint in her family home (La Jara, Coto de Doñana) http://donanareservas.com/en/ which became the center of her creativity.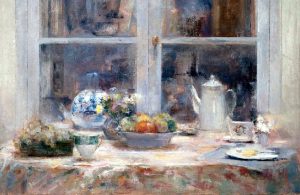 CARMEN LAFFON DE LA ESCOSURA 2/3 – Her artistic production is spread all over the world (such as MOMA of New York, Queen Sofia of Madrid http://www.museoreinasofia.es/en and the British Museum of London). Within the pictorial movement of Spanish Realism, she is one of the contemporary masters. She has made her first exhibitions in Madrid and Seville, with works reflecting several reasons, such as portraits, still life and landscapes. The period between 1967 and 1969 she created (with two other Sevilla artists) a laboratory for the study of drawing, painting and engraving. Recurrent theme in her works is the introduction of photographs with figures in interiors, very populated with objects.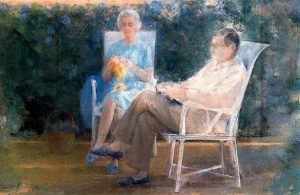 CARMEN LAFFON DE LA ESCOSURA 3/3 – In 1984, he created portraits of Spanish sovereigns (which were part of Spain's Pavilion at the World Expo in Seville). She attended the inauguration of the Cuenca Museum (along with other painters of her generation), the art site dedicated to the abstract painters of Spain. http://www.museoreinasofia.es/en/coleccion/autor/laffon-carmen
To pursue this issue, you can digit: http://meetingbenches.com/2017/05/inner-spanish-landscapes-creative-path-four-spanish-painters/
The intellectual property of the images that appear in this blog correspond to their authors. The sole purpose of this site, is to spread the knowledge of these painters and that other people enjoy their works.