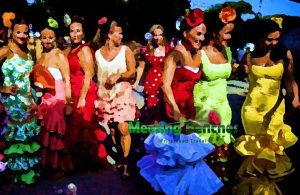 He was a Spanish poet and writer, one of the greatest of all time. Antonio Machado was born in Seville in 1875, but at the age of eight he left the Andalusian city and went to Madrid. He studied at a secular and modern school. Later he traveled to Paris, where he also met Oscar Wilde and poet Rubén Darío. After the death of his young wife, he moved to Baeza (Andalusia), living a lonely life. In the elections of 1931, he was among the supporters of the Republic, but on a January day he fled to the French border, abandoning a suitcase containing his notes and letters. Tired and bitter, he looked at the sea, remembering in his last verses Seville, a city of his childhood. He died in 1939 with his last verse in his coat pocket: "Those blue days and that childhood sun".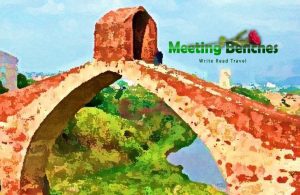 PASSAGEWAYS – Who set, between those rocks like cinder, to show the honey of dream, that golden broom, those blue rosemaries? Who painted the purple mountains and the saffron, sunset sky? The hermitage, the beehives, the cleft of the river the endless rolling water deep in rocks, the pale-green of new fields, all of it, even the white and pink under the almond trees!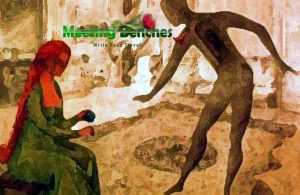 LAST NIGHT AS I WAS SLEEPING – Last night as I was sleeping, I dreamt (marvelous error!) that a spring was breaking out in my heart. I said: Along which secret aqueduct, oh water, are you coming to me, water of a new life that I have never drunk? Last night as I was sleeping, I dreamt (marvelous error!) that I had a beehive here inside my heart. And the golden bees were making white combs and sweet honey from my old failures. Last night as I was sleeping, I dreamt (marvelous error!) that a fiery sun was giving light inside my heart. It was fiery because I felt warmth as from a hearth, and sun because it gave light, and brought tears to my eyes. Last night as I slept, I dreamt (marvelous error!) that it was God I had here inside my heart.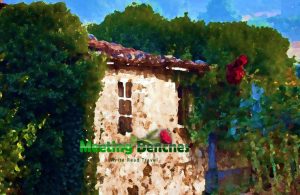 MEDITATIONS – Now the moon goes climbing over the orange grove. And Venus is shining like a glass dove. Amber and beryl beyond the far mountain, and over the calm ocean sky of porcelain, purple. Now it's night in the garden, about its tasks goes water! And only the scent of jasmine, the nightingale of odours. From ocean to ocean, how silent it seems, the war, while Valencia blossoms drinking the Guadalviar! Valencia of slender towers and soft nights, Valencia, I'll be there with you, when you I no longer see, where sand adds to the meadow, where the violet sea recedes.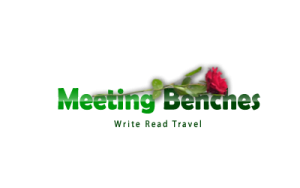 The intellectual property of the images that appear in this blog correspond to their authors. The sole purpose of this site, is to spread the knowledge of these painters and that other people enjoy their works. To pursue this issue, you can digit: https://www.amazon.com/Selected-Poems-Antonio-Machado/dp/0807104566