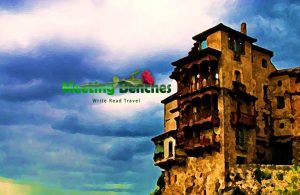 There are many ways how to perceive the soul of a nation, but what fascinates us is art and natural riches. Traveling by car through Iberian Peninsula, we will drive more than 2730 km, but each of those 27 hours will be accompanied by the memory (and the expectation) of the places, which marked the birth and growth of the artistic creativity of four Spanish painters. 1. Small town Anglès is our first stop, crossing the French border (Spanish Province of Girona).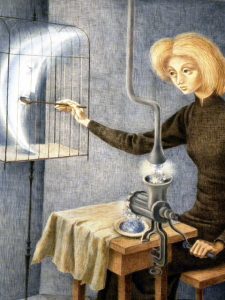 In this town REMEDIOS VARO – famous surrealist painter – was born. At an altitude of 181 meters, you can stay in the Restaurant Hotel Tarrés. Continuing on your author's trip to Madrid, see her paintings at Museum Reina Sofia http://www.museoreinasofia.es/en/coleccion/autor/varo-remedios
From Anglès to the Abbey of Montesrrat (130 km in 2 hours). The trip takes us to the Montserrat Museum http://www.museudemontserrat.com/en/index.html, Benedictine monastery located in altitude of 720m slm), where you can admire "After the Dance" and "After the Bath", two oil on canvas artworks by RAMON CASAS I CARBO, the artist, who fertilized Catalan Modernism and Trendy Movements.
From the Abbey of Monterrat to Barcelona (70 km in 1 hour). We arrive to the special city – the second capital of surrealism, after Paris – where Ramon Casas I Carbo was born in 1866. Except from classic sights here, we invite you place called "Els Quatre Gats", on the ground floor of Casa Martí (near the city center). Here and in National Art Museum of Catalonia (MNAC) are displayed some of his great artworks. http://www.museunacional.cat/en. 4. From Barcelona to Sitges (40 km in 1 hour), because here can be seen famous house of painter known as Can Xicarrons (which is now a museum).
From Sitges to Cuenca (530 km in 5 hours) is challenging, but we offer you something unforgettable (the Spanish Museum of Abstract Art in Cuenca), http://www.march.es/arte/cuenca/?L=2 created under the impulse of CARMEN LAFFON DE LA ESCOSURA – Andalusian painter of intimate ambience, still life and ponds. 6. From Cuenca to Estepona (670km in 6 hours) is the most demanding part of your art trip which brings you to the sea of ​​Estepona, where is the pedestrian passage dedicated to the painter MARUJA MALLO (the most photographed spot of the town)
http://www.andalucia.com/estepona/home.htm 7. From Estepona to National Park Coto de Donana (180 km in 2 hours). Here you can admire wild nature http://donanareservas.com/en/ , where CARMEN LAFFON DE LA ESCOSURA painted her artworks in her familly house.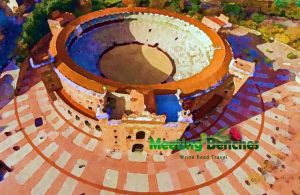 To Sevilla (40 km in 1 hour), where this female painter was born. 9. From Sevilla to Madrid (470 km in 3 hours). We are nearly at the end. Madrid is full of sights to see. Our art trip team recommend you to stop in Reina Sofia Museum http://www.museoreinasofia.es/en to explore unforgettable paintings of Remedios Varo and Carmen Laffon de la Escosura.
From Madrid toViveiro (600 km in 6 hours). The last nuance of Spanish creativity is what you will discover driving this last part of the trip. the You will arrive in the Province of Lugo, where MARUJA MALLO was born. Futurism and surrealism fused in her artworks into her own personal interpretation. Travelling home, you can magically relive the iconic representation of your Spanish art trip http://www.spain.info/ with photographs and souvenirs. Coming home you will discover, this way of traveling has carved the echo of the creativity of 4 Spanish painters into your personal sensibility.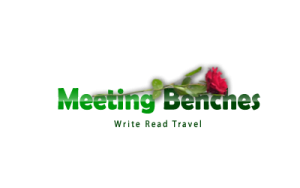 The intellectual property of the images that appear in this blog correspond to their authors. The sole purpose of this site, is to spread the knowledge of these painters and that other people enjoy their works. To pursue this issue, you can digit: http://meetingbenches.com/2017/05/inner-spanish-landscapes-creative-path-four-spanish-painters/