METAMORPHOSIS OF THE FEMALE FIGURE AND SHADES OF ALCHEMY – Imagination within the parameters of surrealism – REMEDIOS VARO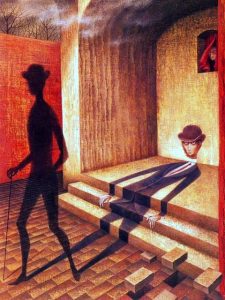 REMEDIOS VARO 1/3 – Anglès, small town in Catalonia, is the place, where she was born in 1908. She became a famous surrealist painter, especially active in Mexico. As a young woman, she was interested in drawing, she was only 15 years old when attended the Academy of Art in Madrid. Visiting Reina Sofia Museum in Madrid http://www.museoreinasofia.es/en/coleccion/autor/varo-remedios you can admire some of her paintings. In Paris she found free spirit, which is characteristic for her art, but in 1932 she returned to Barcelona, the capital of Spanish Surrealism. During the Spanish Civil War she set out with the Republicans, becoming the companion of poet Benjamin Péret, returning with him to Paris. With the Nazi occupation of France they were forced to flee, emigrating to Mexico in 1941.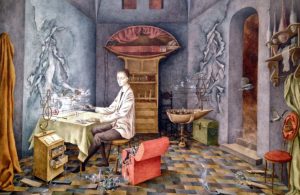 REMEDIOS VARO 2/3 – Yes, some of her paintings have autobiographical references and some of the characters look like her friends or herself. The title of one of her paintings is "Creation of the Birds". If you observe the owl's eyes, you could see, they are closed: is asleep, in a kind of trance, as she receives emanations from the heavens. She presented her work to the public in 1955 in a collective exhibition in Mexico City, where she met Frida Kahlo and Diego Rivera, starting a profound friendship with Leonora Carrington (another surrealist painter). Looking at her work, you are able to perceive her propensity to dream, the influence of Surrealism. https://nmwa.org/explore/artist-profiles/remedios-varo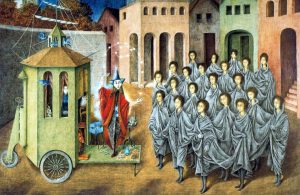 REMEDIOS VARO 3/3 – Her creative world does not have a single dimension, but multiple places of imagination, where grow incredible expressive realities. Perhaps, like many other people, you will be able to see in her paintings (characterized by profusion of images) the special combination of poetry and humor. Her explorations of the tiny fantasy worlds (with the evocations of Hieronymus Bosch and Brueghel the Elder) are famous. The last years her creative work displayed androgynous figures with heart-shaped faces and large almond eyes. Afflicted by a heart attack, she died in Mexico City at the height of her career. Her latest "Living Water" painting is now in her studio, along with the sketch, of what would be her next painting, "The Musical Forest".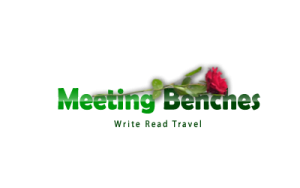 To pursue this issue, you can digit: http://meetingbenches.com/2017/05/inner-spanish-landscapes-creative-path-four-spanish-painters/
The intellectual property of the images that appear in this blog correspond to their authors. The sole purpose of this site, is to spread the knowledge of these painters and that other people enjoy their works.