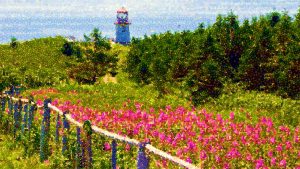 To get to Quebec you can arrive by plane to its major airports (Quebec City or Montreal), but this province can also be accessed by car or beautiful train network. http://meetingbenches.com/2017/04/stunning-canadian-landscapes-quebec-region/ Things to do? Stroll Old Québec: you can walk along the fortified walls surrounding this town, visiting various notable historical sites, such as Petit-Champlain District and Place Royale, the Plains of Abraham and the Parliament Building, and maybe take a picture of the Château Frontenac, the most photographed hotel on the planet.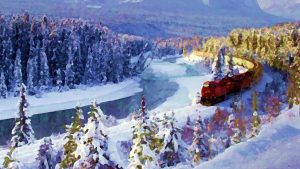 You can explore the Parc National de la Jacques-Cartier (vast mountainous plateau measuring 670 km², one of Québec's most dazzling glacial valleys), where you can discover, this mountainous plateau (crisscrossed by deep valleys and rivers) is a paradise for outdoor enthusiasts. You can make your own expedition hiking and snowshoeing, fishing, canoeing or kayaking. You can choose from more than 100 km of hiking trails.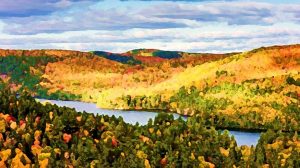 If you like, you can appreciate Fine Art at MNBAQ, the world's largest collection of Québec art, https://www.mnbaq.org/en, which includes collection of more than 38,000 works (a comprehensive overview of Québec art from the 17th century to the present) and complete your sightseeing enjoying the creations of renowned chef Marie-Chantal Lepage. Do not forget: the summer camps of the Musée national des beaux-arts du Québec are opportunity for children (aged 6 to 17) to experience art in a unique way for a week, let them in contact with original works of art.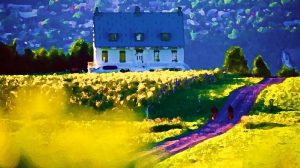 The intellectual property of the images that appear in this blog correspond to their authors. The sole purpose of this site, is to spread the knowledge of these painters and that other people enjoy their works.