To most people, making a paper plane could be one of the simplest thing to do. It's the simplest and easiest form of paper art. We may live in a digital world, but the love affair with paper will probably never die. There are some absolutely amazing examples of paper art, from the most difficult crafts, some funny or weird, but they are always inspiring.
Paper Sculpture is a form of art really related what the word means – making solid figures using a paper. Although most of us associate paper with flat artwork, 3D paper sculptures have a long tradition in several countries worldwide. Some of the best-known examples include China (from 6th century),  Japan, Germany and of course others.
Check different styles of 3 absolutely cool paper sculptors: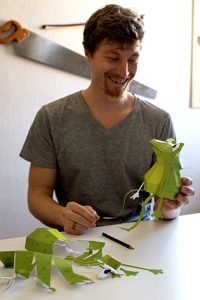 WOLFRAM KAMPFFMEYER – graphics artist who brings animated animals into life
He is German, studied Computer Animation in Germany. Label under which he designs and sells 3D paper craft templates, mostly animal trophies, but also postcards and big and small paper sculptures is called Paperwolf. They are a bit like a 3D puzzle and you will need a lot of patience and between 2-10 hours of time, depending on the sculpture you chose from his shop.
MATTHEW SHLIAN – Paper Engineer and his geometric paper art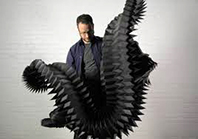 He went to school for ceramics and by the time he graduated, he had a dual focus in ceramics and printmaking. He worked as paper ingeneer in Connecticut and got the training. Later he has worked with scientists at the University of Michigan "on the nanoscale, translating paper structures to microfolds." His work is rooted in book arts, commercial design and print media, he has designed with Apple, Ghostly International, P&G, IMTEK, Deloitte, ZAAZ and many others.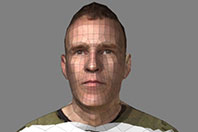 BERT SIMONS  – "And paper people are made"
This Dutch artist studied industrial design at the Design Academy Eindhoven and graduated at the department "man and living". The first step in his process of making his hyper-realistic sculptures is digitizing a model using paper and special software developed to map the human face. After 3D modeling, he finally glues this incredibly complex 3D puzzle and turns it into hyper-realistic portraits.
They seem absolutely incredible, but anyone can try simple variants of this art at home, the supply of "Paper art kits" is enormous. I am sure, it brings lot of fun and it is anti stress projects for your days, too.