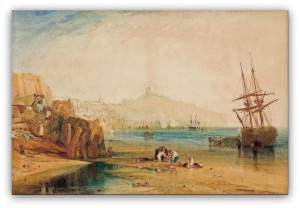 "The sun is God." For him. the light was divine emanation, but also creative playfulness that comparing with the water and the sky. Of course, the English painter of the nineteenth century had also portrayed human figures at work, but it was the grandeur of nature that he had tried to capture with brushes and colors. By capturing images of the violence of the sea and shipwrecks, the man who suffered from periods of depression, in the Yorkshire countryside of Sussex, he rubbed a fantastic variety of colors in his paintings and watercolors, collecting admirers everywhere.
Joseph Mallord William Turner had born in London in the spring of 1775, and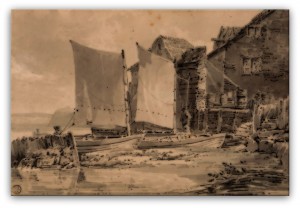 had died on the threshold of an winter, in Chelsea, in the year 1851. Obviously, he could not know, being born, that he would open the doors of Impressionism paintings but what would become a romantic painter and printmaker, growing up, he had made his choice of a style and field, those where the landscape would have excelled and where the light would be queen. That is why, even today, we remember that man as "the painter of light."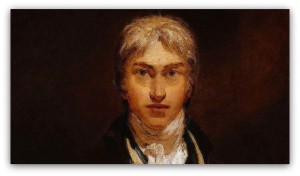 His father was a simple barber and his mother was troubled in his mind, and he died early. That's why he was sent to live at her uncle's house in Brentford, a small town next to the River Thames, where the boy had begun to draw, by accessing the age of 14 at the Royal Academy of Arts. Thanks to the meeting with a mentor – the architect Thomas Hardwick – had encouraged him to cultivate what was natural to him, the paint, and in the way that had most appropriately and personal, he had devoted himself to the study of classical landscapes.
1796 had been a special year of his life as a painter, because had born his first oil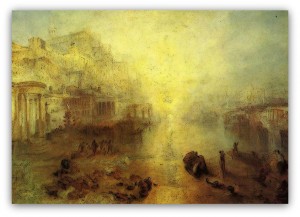 painting, whit play of light onto it. The light. Visiting various countries of Europe, Turner had discovered that light had sovereign of all the heavens, because it had able to communicate with the heavens and the earth, and expressing the value of any type of contrast, color and emotional. As often happens in the artists, his artistic originality had become eccentricity, alienating many friendships. Although he had never married, he had given birth to two daughters, and had died in the house of the woman he loved, Sophia. Few people had attended his funeral, but all had received the same invitation: "I ​​must inform you, we have lost him."
http://www.romeguide.it/mostre/pitturabritannicadahogarthaturner/pitturabritannicadahogarthaturner.html