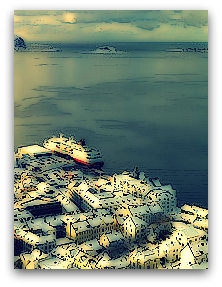 Hello. Although for me this is a third Norwegian experience, I do not deny being excited, once again, at the thought of touching the sky, the sea and the earth, on board a ferry postal Norwegian. You ask me how is this possible, and my answer is in the casket of my memories and of my photographs. You and I we slide into the silence of the sea, observing a primordial nature, crossing a latitude that is not only geographical, but also mental. Even now, I want to debunk a myth: Behind the apparent coldness of their eyes, the Norwegians hide a kindness and a gentleness incredible.
Under a sky that will not have the desire to become a night, you shall keep your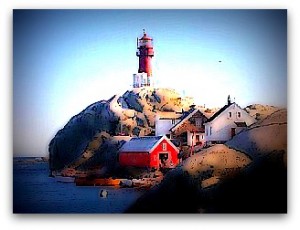 fears slip in the Milky Way ice of the North Sea, near the bow of the ship was an intimate your intention to pass and break a latitude of mind, without fear. Of course, leave behind their city and their existential experience, on board a ferry postal, becomes a thing intriguing: no spa, no casinos and even the shadow of an entertainer. We will have the company of discreet silence and the wind, but we can trust them, because they will be discreet and wise friends.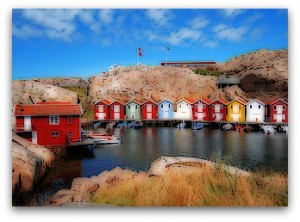 66 ° 33 'N. You remember, back at home, the feeling that you've seen in my eyes, crossing the line of the Arctic Circle, as I remember the same thing in your eyes. Yes, this happens because our eyes have been able to observe the wooden houses painted red with emotion, but they have also seen the fjords and glaciers that have forgotten the meaning of the word time. Of course, at every port we can get off the ground, and we will also have the opportunity to stay – for the time that we want – in that place name or Hammerfest Trondheim, Bergen and Alesund, waiting for the next Hurtigruten.
I almost feel sorry, believe me, you anticipate these feelings, but my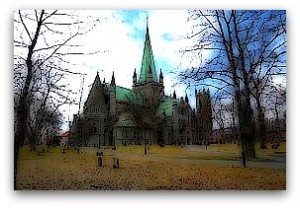 memories come out of the darkness, remembering the departure from the port of Bergen and its fish market, one in Torget Square. When I watch the pictures of Alesund, recovery I always wonder in my eyes, what I had picked up watching his amazing marine aquarium. But it is only slipping to the North of my mind, and to the north of the cruise, when everything becomes great when everything is mixed in the colors of a sunrise wearing the clothes of a sunset, it is only then – and I am certain that this also happen to you – that all fears vanish, and with you I will observe simple red houses on stilts of those fishermen with eyes of ice.