Warm and quiet Rome, where you can be fascinated by the unexpected
Our trip to Rome smells of the typical delicacies of a trattoria in Trastevere – da Enzo al 29 https://www.daenzoal29.com/ in Via dei Vascellari – but to taste its typical Roman dishes you can't book: queue and wait, however, you will receive the most agreeable of olfactory rewards. If you have already eaten and you are not sleepy, you could go to number 4 of Via del Politeama, where you will discover Freni e Frizioni https://www.freniefrizioni.com/ is a street cocktail bar that awaits you every day from sunset until late at night. If you have not already chosen the hotel, the Relais La Fornarina https://www.relaislafornarina.it/ awaits you in the heart near the ancient Porta Settimiana. Now that you are well rested and have a good breakfast, you can start by meeting some creative people who were born under the skies of this city. It will be a surrealist painter and a songwriter, an ascetic poetess and a woman who designs clothes by vocation, as well as a photographer of carnality and a cartoonist who had studied as a ceramist to accompany you on our Roman author's journey.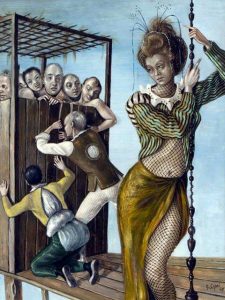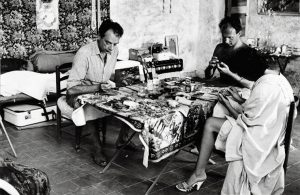 Despite the surrealistic content of his paintings, they are little compared to the real existence lived by the former diplomat Stanislao Lepri. He held his first exhibition in 1946, at the Galleria La Finestrina in Rome, demonstrating since then his singular vocation for surrealism full of allusive figures and spatiality. Son of the Marquis of Rota Lepri, born in Rome in 1905, Stanislao Lepri https://www.galerieminsky.com/en/portfolio-item/stanislao-lepri-2/ interrupted his diplomatic career to devote himself to painting. In 1950, he settled in Paris where, in addition to painting, he also created illustrations and theatrical sets. He met the painter Leonor Fini and went with her to Paris to become a painter. In their house, they hosted the Polish writer Konstanty Jeleński, who remained there until his death. In his creative expressions, beyond appearances, you can grasp a demanding surrealism permeated with deductive and contradictory reasoning. He imagined and painted people hatching from an egg; he painted a dwarf chasing a white horse, but also a tower made of naked bodies.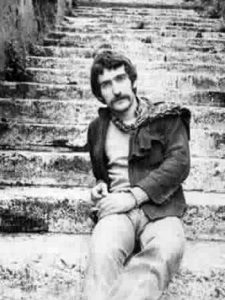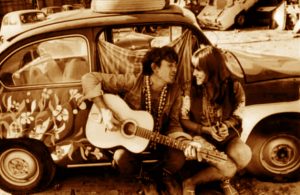 The Italian singer-songwriter and guitarist Stefano Rosso https://www.teverepost.it/stefano-rosso-libero-pensatore-della-chitarra-e-dello-spinello/ was born in Rome in the winter of 1948. After high school he started working as a baker, however, in the back of a greengrocer's shop, Stefano Rosso learned the secrets of the guitar from a friend of his. Thus, was born his simple musical style and the way of singing in a colloquial tone with the lower, as well as Roman ironic texts mixed with American folk. In 1980, he participated in the Sanremo Festival with L'italiano, a musical piece that later entered the album Io e il signor Rosso. In the last years of his life, he resumed playing concerts; the ska group Arpioni included his piece A Dishonest Story, from which you can read the lyrics: A DISHONEST STORY https://www.youtube.com/watch?v=jdI3uSjKE34 – We discussed the problems of the state, we ended up on legalized hashish, which my house almost looked like parliament, there were 15 but I felt 100. I said, "Well guys, let's go slowly, vice has never been a healthy party", and the most rebellious replied to a bit out of tune, and in a song, he argued like this: "How nice, two friends a guitar and a joint, and a fair girl who is there, and everything else what does it matter? How nice, if it rains, we will also carry an umbrella, around the streets of the city, for two mouthfuls of happiness ". However, the opinion – I said – do not you count it? In addition, what reputation, say a little, do you have? People judge you are a bit in the bell, but instead of listening to me he continued:" How beautiful, with the black Pakistani and with an umbrella and a right girl who is there, and what does everything else matter? "So, I threw them out of the house without restraint, regardless of who showed disdain to me I accompanied them on the street and closed every door I went back to the kitchen and among the jars one that. "How nice, with the turntable on and the joint will not have been right yes I know, but in 15 we were too many or not?" In addition, this my friends are a dishonest story, and you can change the characters but how much politics you can find us.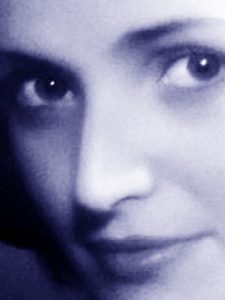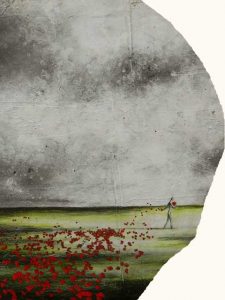 One of the themes of Fernanda Romagnoli poetry was the detachment, a habit to be assumed to avoid the anxiety of possession. Born in Rome in 1916, Fernanda Romagnoli http://www.enciclopediadelledonne.it/biografie/fernanda-romagnoli/ graduated in piano from the Conservatory of S. Cecilia. She published her first collection of verses in 1943. Her marriage to a cavalry officer will lead her to live in different cities of Italy. Her second book of verses, Berretto rosso, was print in 1965. Confiteor, however, her third poetry collection, was publish eight years later. Although a hepatitis had damaged her health, she returned to Rome and began to collaborate with some magazines. She continued to write poems, which in 1980 were edited in the collection "Il tredicesimo invitato". She published poems up to a step away from her death, which took place in Rome at the gates of the summer of 1986. Among her poems you can read NOTHING – Death, if you come to lead me away, let shadow upon shadow I retrace the people. In this intersection of random routes, we met – among the living – so uselessly. For thousands of days, every day: on the way out, on the way back. For thousands of nights, every night: with my knees, with my breaths. We did not exchange anything.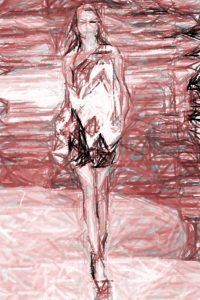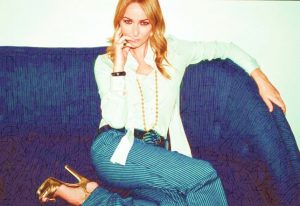 Her mother was a professor of art history and her father an architect. Frida Giannini does not consider fashion as a simple job, but as a vocation. Together with her ex-husband, she has been the creative soul of the Florentine brand Gucci for ten years. Born in Rome in 1972, the Italian designer Frida Giannini https://www.businessoffashion.com/community/people/frida-giannini studied in the same city at the Academy of Costume and Fashion. Since 1997 you have worked with Fendi in the ready-to-wear and leather goods sectors. After five years she becomes creative director of accessories for the Gucci fashion house and in 2006 she becomes creative director of all lines. She will leave the company in 2015. Already as a child she loved drawing, to the point that her parents allowed her to paint a wall of the house with princesses and castles on it.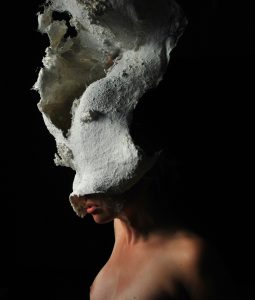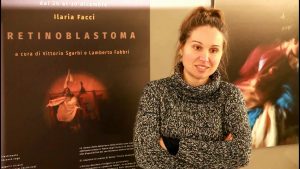 Into Ilaria Facci photographic works, you find flesh and blood that dance creatively, on the verge of collapse. The artist, human rights activist and traveler, Ilaria Facci https://it.ilariafacciart.com/ was born in Rome in 1982. After suffering from retinoblastoma and losing her left eye, she moved to Buenos Aires with my mother and sister. In 2000 she returned to Rome and studied at the Academy of Costume and Fashion, finally obtaining master's in marketing and Communication in Design. She moved to Barcelona, where ​​she organizes various events. In 2010 she lives in Milan, working there as a Stylist and Costume Designer. she starts collaborating with photographer Sabbagh, Cosmopolitan, L'Oreal and Nikon. Before letting yourself go to a hasty judgment, remember that her expressive sensitivity also touches the labyrinths of your mind.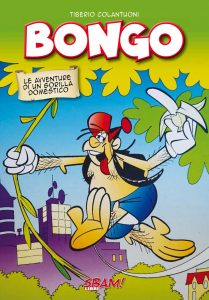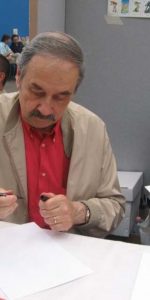 In the early 1960s, Tiberio Colantuoni was influenced by the American cartoonist Don Martin. Born in Rome in 1935, Tiberio Colantuoni https://www.lucianobottaro.it/la-biografia/tiberio-colantuoni/ studied at the School of Ceramic Art in Civita Castellana, then devoting himself briefly to the activity of a ceramic painter. In 1953, after meeting the designer Jacovitti – who taught him the rudiments to become a good cartoonist – he abandoned ceramics to devote himself exclusively to comics. In the 1960s, Bongo's little readers https://sbamcomics.it/prodotto/bongo-di-tiberio-colantuoni/ love that gorilla so much that between 1970 and 1976 it even had its own independent newspaper. In our time, his comics of Popeye, Nonna Abelarda and Geppo are perceived as an art form.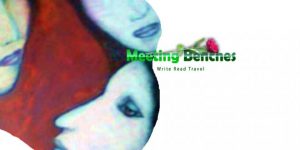 The intellectual properties of the images that appear on this blog correspond to their authors. The only purpose of this site is to spread the knowledge of these creative people, allowing others to appreciate the works. If you want to know our author travel already published, you can type http://meetingbenches.com/category/author_travels/.