When a word is an image and a painting is a word
Thanks to its collection of over 8,600 paintings, the Prado National Museum in Madrid https://www.museodelprado.es/en can help to leave an indelible mark on your travel memories. Imagining it in this way, you will need to associate in your mind a special itinerary of at least ten masterpieces. Starting with Diego Velazquez's Las Meninas and Hieronymous Bosch's Garden of Earthly Delights, you will know May 3, 1808 by Francisco Goya, Pieter Paul's Three Graces Rubens and Maja Desnuda & Maja Vestida by Francisco Goya, the Adam and Eve of Titian and that of Rubens, ending with the Annunciation by Fra Angelico. Before starting this journey in artistic creativity, we recommend buying Al pie del canon, a book by the painter Eduardo Arroyo https://www.elbaeditorial.com/catalogo/libro/al-pie-del-canon.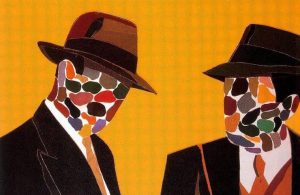 Eduardo Arroyo http://www.artnet.com/artists/eduardo-arroyo/, born in Madrid in 1937, was a painter whose paintings are imbued with political and social denunciation. His mother, a woman far from social conventions, was originally from Robles de Laciana, a city where he spent part of his childhood, an age in which his pictorial skills were already evident. Emigrated to Paris in 1958, he participated in the exhibition The narrative figuration. In Paris, he had settled in Montparnasse, integrating himself into the bohemian atmosphere of that neighborhood. His first personal Parisian exhibition was in 1961, at the Claude Levin Gallery, where he exhibited a series of portraits.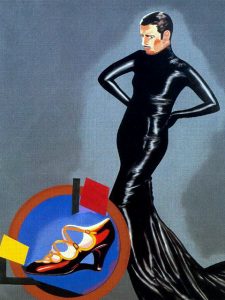 The nineties marked his establishment in the Spanish artistic circles. From an early age, he loved to draw, going to publish cartoons in newspapers. His father, passionate about theater, wrote and interpreted plays, establishing friendship with Federico García Lorca and Jacinto Benavente. Eduardo Arroyo attended the French Lyceum in Madrid, an event that during his life opened up the possibility of knowing a culture that would have been indispensable to him. In Madrid, Eduardo Arroyo https://www.wikiart.org/en/eduardo-arroyo attended the Zurbano Street School of Journalism.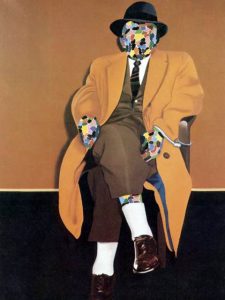 Franco's dictatorship had created an unbearable climate for him, that is why he decided to leave to emigrate to Paris, where he had many other Spanish exiles who would contribute to fueling the creative vein in his works. In 1960, he was invited to participate in the Salon of Young Painting, where he presented his painting, La corrida du papillon. In 1963, at the Salon of the III Biennale in Paris he denounced totalitarianism, participating in the collective slaughterhouse, with the portraits of four European dictators. In this same year, Eduardo Arroyo http://www.eduardo-arroyo.com/ will meet painters of narrative figuration, in particular starting a collaboration with Recalcati and Aillaud. Finally, in Madrid, where he died at the age of 81, around 1985 he painted typical Spanish women. His works are present in many important world art centers.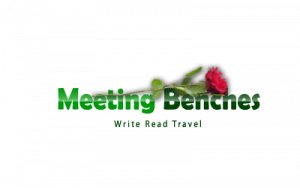 To broaden your horizon of knowledge about other painters, you can type http://meetingbenches.com/category/paintings/. The sole purpose of this site is to spread the knowledge of these artists and that other people enjoy their works. The property of the images that appear in this blog correspond to their authors.