The Madrid of creativity, where nobody goes to bed before killing the night
Madrid https://www.liabeny.es/it/ is a city full of history where you will find famous places, such as Paseo del Prado, the Plaza de la Puerta del Sol or the Plaza Mayor (with really interesting buildings), the Royal Palace and the Basilica of San Francisco, Palacios de Cibeles and Santa Cruz. The main attractions of the city can become the place of your memories, in less than half a day, with a group walking tour https://theculturetrip.com/europe/spain/articles/the-best-walking-tours-in- Madrid/.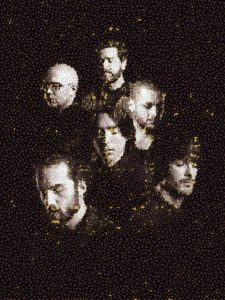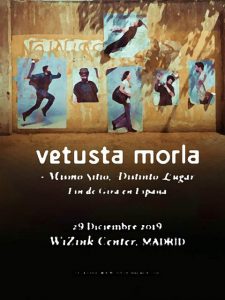 To imbue ourselves with all the senses, our knowledge of Madrid's creativity begins with the activation of our auditory ability. Also in Madrid, do not forget the famous artists and the new musical talents who share the warmth of the public, through the experience of playing live. Arrived in the city we recommend you to create the soundtrack of your trip to the Spanish capital, visiting some places you will never forget, such as BarCo https://www.barcobar.com/, stronghold of rock lovers, or enter Cardamom https://cardamomo.com/es/, historic flamenco tablao and dinner of typical Spanish dishes. For a Vetusta Morla concert you can choose from these events https://www.songkick.com/artists/927847-vetusta-morla. After nine years of musical career, in 2008 they released first album Un día en el mundo, with success from the public and specialized critics. Vetusta Morla https://www.vetustamorla.com/ is an indie rock band, originally from Tres Cantos (Madrid). The band's shows are full of surprises and innovations. After years of touring Spain and other countries, in 2014 they released their third album The drift.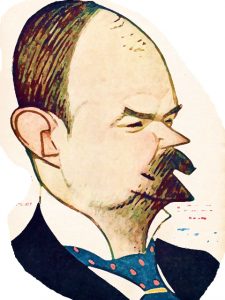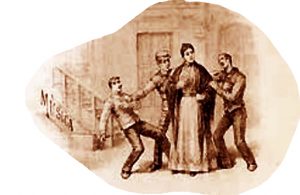 The second part of our itinerary in Madrid's creativity will lead us to know zarzuela. Among the memories of a trip, there are those who prefer wines or perfumes, ceramics and clothes, but in Madrid, the city that hosted the theatrical success Margarita la Tornera, you will have to know something more about this lyrical-dramatic genre in which spoken and sung scenes alternate, together with concerted dances https://www.esmadrid.com/it/informazioni-turistici/teatro-della-zarzuela. This theatrical genre has maintained popularity until the end of the 1950s, also with the musical experience of Plácido Domingo, whose family ran a zarzuela company. One of the most celebrated zarzuela writers was Carlos Fernández Shaw. Opera, zarzuela show and dinner https://www.getyourguide.it/activity/madrid-l46/madrid-opera-spettacolo-di-zarzuela-e-cena-t46580?utm_force=0, are your most lasting memory of Madrid. He attended schools in Cadiz, dedicating himself to poetry. One of his descendants was coauthor of the book The Hispanic Presence in North America. Born in Cadiz in 1865, to a Spanish father and an English mother, Carlos Fernández Shaw https://www.march.es/bibliotecas/legados/carlos-fernandez-shaw.aspx was a poet and writer. After receiving several poetry awards, in 1883 he wrote his first poetic collection, then graduating in law from the University of Madrid.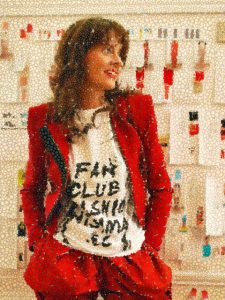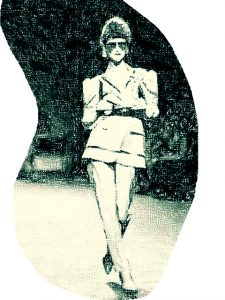 To rediscover the senses, we entrust the touch of the fingers and the perceptive capacity of our eyes to the task of knowing the secrets of Madrid fashion. In Madrid, the Museo del Traje https://www.esmadrid.com/en/tourist-information/museo-del-traje?utm_referrer=https%3A%2F%2Fwww.google.com%2F preserves important pieces of the XVI century, including a women's jacket, while its 18th century collection offers significant examples of men's clothes, such as vests and jackets. Finally, we advise you not to miss the clothing collection of the most important stylists of the twentieth century, a true creative path on the history of Spanish clothing, also with Mariano Fortuny and Cristóbal Balenciaga. In Madrid, if you want to know the style of the fashion designer Ana Gonzalez you can go to Calle virgen del canto 7 https://it-it.facebook.com/pg/anaquemepongo/videos/. Her color and fabrics always prefer sequined black, with velvety graphite stain finishes, smoky spots on rib knit and hounds tooth backgrounds. In 1997, Ana Gonzalez founded with Óscar Benito a ready-to-wear label ties with other artistic disciplines. Their partnership lasted until 2007. Her emerging brand was established as a leading talent in the industry. She have learned it is important not limit yourself. She has played an important role in reinvigorating Spanish fashion. Ana Locking https://www.facebook.com/pages/category/Design—Fashion/Ana-Locking-16875045063/ develop her imagination for the art world, also sharing her knowledge with fashion designers at the Centro Superior de Diseño de Moda de Madrid.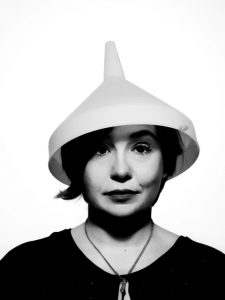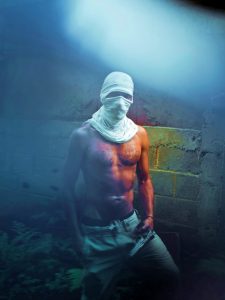 Discovering Madrid's creativity, the fourth segment of the itinerary will allow us, through photography, to refine our iconic skills. A few years ago, Reina Sofia Museum in Madrid https://www.museoreinasofia.es/en hosted a large photographic retrospective of Luigi Ghirri https://archivioluigighirri.com/, an Italian photographer who through two hundred images recounted a vanished Italy, that of the seventies of the twentieth century. Spanish photograph Alberto García-Alix https://www.albertogarciaalix.com/en/obras/self-portrait/ is instead a condensed images that tell tragic and eloquent stories, while the compatriot Cristina de Middel https://www.itsnicethat.com/articles/cristina-de-middel-new-website prefers to investigate the relationship of photography with social truth. She obtained in 2000 a Master of Photography at the University of Oklahoma, as well as a degree in Fine Arts at the University of Valencia, and in photojournalism at the Polytechnic University of Barcelona. Born in 1975 in Alicante, she is a documentary photographer and artist who lives and works in London. For her, mass media reduce real understanding of the world. She investigates photography's relationship to truth. Cristina de Middel http://www.lademiddel.com/ plays with reconstructions, in order to build a layered understanding of subjects she approaches.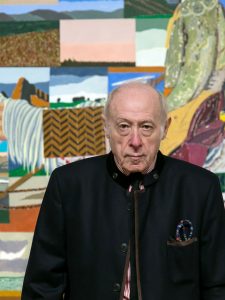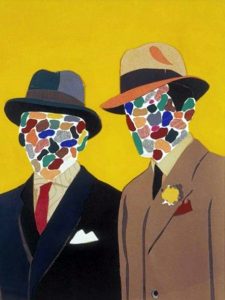 In the last stage of our journey into Madrid's creativity, we will experience that it is not only with the eyes that one perceives the charm of an admirable painting. Thanks to its collection of over 8,600 paintings, the Prado National Museum in Madrid https://www.museodelprado.es/en can help to leave an indelible mark on your travel memories. Imagining it in this way, you will need to associate in your mind a special itinerary of at least ten masterpieces. Starting with Diego Velazquez's Las Meninas and Hieronymous Bosch's Garden of Earthly Delights, you will know May 3, 1808 by Francisco Goya, Pieter Paul's Three Graces Rubens and Maja Desnuda & Maja Vestida by Francisco Goya, the Adam and Eve of Titian and that of Rubens, ending with the Annunciation by Fra Angelico. Before starting this journey in artistic creativity, we recommend buying Al pie del canon, a book by the painter Eduardo Arroyo https://www.elbaeditorial.com/catalogo/libro/al-pie-del-canon. Eduardo Arroyo http://www.artnet.com/artists/eduardo-arroyo/, born in Madrid in 1937, was a painter whose paintings are imbued with political and social denunciation. His mother, a woman far from social conventions, was originally from Robles de Laciana, a city where he spent part of his childhood, an age in which his pictorial skills were already evident. Emigrated to Paris in 1958, he participated in the exhibition The narrative figuration. In Paris, he had settled in Montparnasse, integrating himself into the bohemian atmosphere of that neighborhood. His first personal Parisian exhibition was in 1961, at the Claude Levin Gallery, where he exhibited a series of portraits.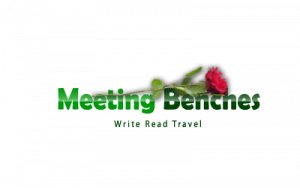 The intellectual properties of the images that appear on this blog correspond to their authors. The only purpose of this site is to spread the knowledge of these creative people, allowing others to appreciate the works. If you want to know our author travel already published, you can type http://meetingbenches.com/category/author_travels/.