The stars fade with envy, seeing the charms of Venice emerge from the fog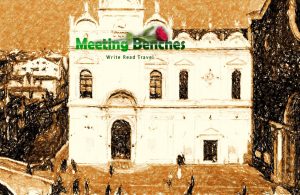 The knowledge of the contexts we visit is synesthetic, because we put all our senses at stake. Places have memory. They remember everything. This is what Wim Wenders writes in Places https://www.amazon.it/Wim-Wenders-Places-Strange-Quiet/dp/3775735135, a book with photographic shots, made in twenty years of travel. Starting from this premise, we offer you a trip to Venice https://www.getyourguide.it/venice-l35/?utm_force=0, where some places will be connected with some people born or lived in this city, thus giving us memory of their travels in creativity, within our journey. A real author journey.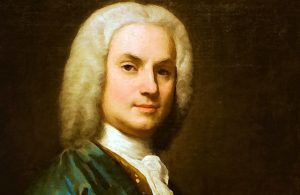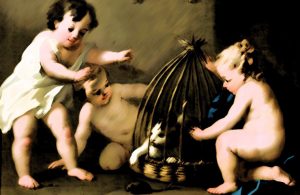 In a Venice that had assumed the role of a cosmopolitan city, illustrious visitors and curious travelers had the opportunity to appreciate the Venetian pictorial school https://www.copernicum.it/book/pittori-veneti-del-700-1906089, together of pictorial currents that spread also in Europe. Giambattista Tiepolo, Canaletto and Francesco Guardi were the most representative exponents. Over time, the sumptuous models of the French Rococo, of which Jacopo Amigoni became the undisputed amalgamator, enriched the success of those painters. Painter, drafter and printmaker, he was one of the most important the late Baroque artists, Jacopo Amigoni https://www.amazon.com/Jacopo-Amigoni-Bacchus-Ariadne-Gallery/dp/B07D1CLH64 painted portraits that he hardly enjoyed. He was a painter well known for his representation of oil color.  He was born in 1682, starting painting career with mythological and religious scenes, gods in sensuous dreaminess and games. After he had completed his apprenticeship, he moved to Venice in 1711, fascinated by painters Sebastiano Ricci and Rosalba Carriera.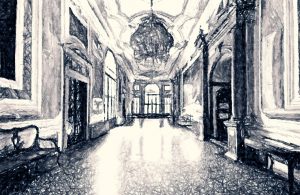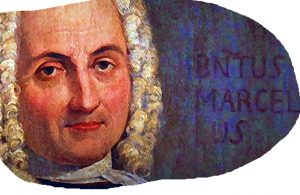 In 1713, 24 of his cantatas for solo voice and basso continuo, performed weekly in private academies, date back to 1713, but he also cultivated a passion for instrumental music, including sonatas for harpsichord, cello and bass. To get to know the splendor of Venice, in addition to appreciating its pictorial school, you cannot give up capturing the musical magic of Benedetto Marcello https://www.youtube.com/watch?v=_ioc6sdgugo, together with his famous book, the Fashionable Theater, which gave ironic advice to composers and singers. The Conservatorio di Musica di Venezia was named after him.The library of the Brussels Conservatoire possesses some interesting volumes of his chamber-cantatas. He combined a life in law and public service with one in music. Italian composer and writer, born in Venice into an August day1686, Benedetto Marcello http://www.conservatoriovenezia.net/ was a member of a noble family. Although he was a music student, his father wanted him to devote himself to law. In 1711, he was appointed member of the Council of Forty in Venice's central government, and was appointed as chief financial officer of the city of Brescia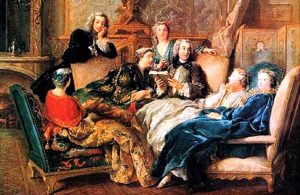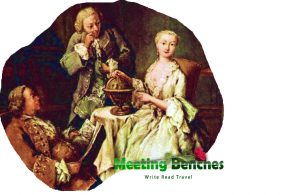 They were dedicated to cultivating the conversation, often appreciated for their beauty, but all those noblewomen were also united by the identical desire to get out of the female stereotypes of their time. In Venice, many of them started literary circles https://ohiostatepress.org/books/titles/9780814213711.html. Among them, Giustina Renier Michiel, Marina Querini Benzon and Caterina Dolfin Tron, whose literary salon met the writer Gasparo Gozzi and the playwright Carlo Goldoni. It was the father who started her to love reading and beauty. Single daughter, she married a patrician of mediocre substances and poor ambitions. Her parents belonged to the cadet branch of their patrician families. Caterina Dolfin https://www.visitmuve.it/en/home/, born in Venice on a day in May 1736, was an Italian poet. Staying in the countryside, she met a very wealthy patrician and began a relationship with him, initiating the request to cancel her marriage.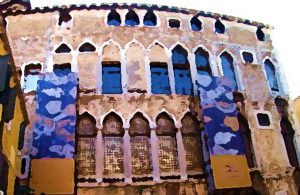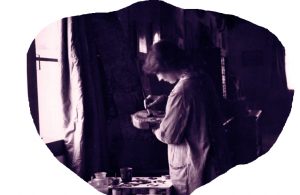 You can choose between velvets, taffeta and printed cottons. They furnish world famous buildings and are as precious as jewels. We are talking about Venetian fabrics that make you capture the soul of the city, offering you a fascinating visit itinerary. In the San Marco district, you can admire damasks and brocades in the Bevilacqua atelier. At Cà Pisani, Rubelli http://www.rubelli.com/it/rubelli-venezia/ hosts a textile shop and showroom in the Contrada di San Samuele. To complete your tour of precious fabrics, Palazzo Fortuny https://fortuny.visitmuve.it/en/pianifica-la-tua-visita/how-to-get-there/ awaits you in San Marco 3958. Henriette Negrin https://fortuny.visitmuve.it/en/home/, a stylist who became Mariano Fortuny's wife and muse, was born on an October day in 1877. With her husband, with whom she went to live in Venice in the Palazzo Pesaro dei Orfei, she founded the Fortuny Company, which is still in business today in Venice, as one of the museums of the city. In 1921, they opened the current day Giudecca factory in a convent by the water, but due to the scarcity of silk, they experimented with the cotton. It is miraculous that their sumptuous textiles, with their complex and multifarious designs, it is still being manufactured today.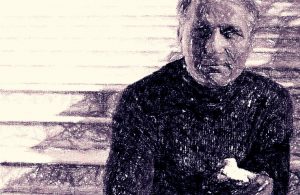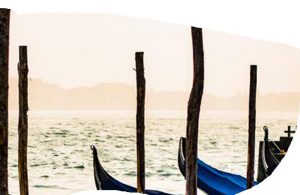 On this trip, we also suggest you exercise your olfactory memory, because Venetian gastronomy is a succession of aromas and flavors that deserve to be tasted, such as the risi e bisi, the dish of the Doges. In Venice, the Osteria La Zucca http://www.lazucca.it/en has a door on the shore that allows customers to also arrive by boat. Located at the foot of a bridge, the small restaurant offers you the opportunity to choose the baked pumpkin flan with potatoes and broccoli with smoked ricotta. Before eating, take a picture of it, but before leaving the city do not forget to buy a photo book by Fulvio Roiter. Coming from the school of neorealist photography, he developed his narrative power by inventing a rectangular format, placing characters and objects of everyday life in it. Expert in black and white photography, he used a technique in color that exalted places and details of the scene. Born in Meolo (Venice) on a day in November 1926, Fulvio Roiter https://fr-fr.facebook.com/fondazionefulvioroiter/ devoted himself to photography, which became his professional activity since 1953. Appreciated for having produced several photographic books, he rose to the international limelight for images concerning Venice, such as Essere Venezia, a 1977 photo book.
The intellectual properties of the images that appear on this blog correspond to their authors. The only purpose of this site is to spread the knowledge of these creative people, allowing others to appreciate the works. If you want to know our author travel already published, you can type http://meetingbenches.com/category/author_travels/.