When creativiy grow with garments up-to-date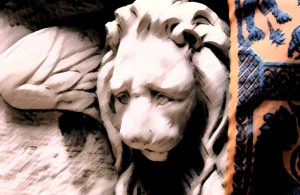 You can choose between velvets, taffeta and printed cottons. They furnish world famous buildings and are as precious as jewels. We are talking about Venetian fabrics, those that make you capture the soul of the city, offering you a fascinating visit itinerary. In the San Marco district, you can admire damasks and brocades in the Bevilacqua atelier. At Cà Pisani, Rubelli http://www.rubelli.com/it/rubelli-venezia/ hosts a textile shop and showroom in the Contrada di San Samuele. To complete your tour of precious fabrics, Palazzo Fortuny https://fortuny.visitmuve.it/en/pianifica-la-tua-visita/how-to-get-there/ awaits you in San Marco 3958.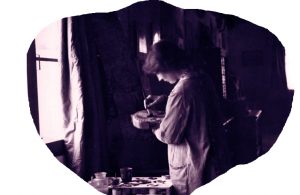 Henriette Negrin https://fortuny.visitmuve.it/en/home/, a stylist who became Mariano Fortuny's wife and muse, was born on an October day in 1877. With her husband, with whom she went to live in Venice in the Palazzo Pesaro dei Orfei, she founded the Fortuny Company, which is still in business today to the Giudecca in Venice, as one of the museums of the city. In 1921, they opened the current day Giudecca factory in a convent by the water, but due to the scarcity of silk, they experimented with the cotton. It is miraculous that their sumptuous textiles, with their complex and multifarious designs, it is still being manufactured today.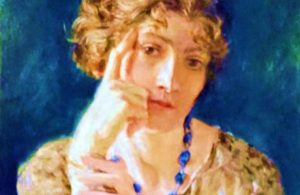 Faithful collaborator of her husband, Henriette Negrin https://artsandculture.google.com/exhibit/2gJyXe7qWmpwKg?hl=it shared a passion for fabrics with him. They invented a machine for pleating fabrics and they took care of the search for the colors to be spread on the wooden matrices, for the printing of the designs on the fabrics. They begins work in fashion and textiles by creating the Knossos scarf, which is designed and quickly becomes popular for theater. The revival of interest in Fortuny fabrics has been one of the fashion trends of recent years.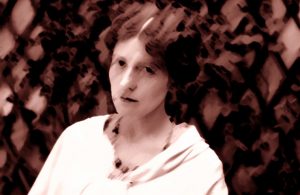 Their methods to treat cotton is a well guarded secret, that is still being used to produce Fortuny's fabrics today. This new pleating technique plays a central role in the design of the Delphos gown, creation by Henriette Negrin http://www.edwardianpromenade.com/fashion/fortunys-delphos-gown-2/. During her long life with Fortuny https://fortuny.com/history/, she was involved in all aspects of their creative life. Compiling the inventory of the contents of their residence, she curated her husband's art collection, donating works to museums and the building to the city of Venice.
If you want to get to know other creative people who have contributed to enriching international fashion scene, you can type http://meetingbenches.com/category/boutique_travel/. The sole purpose of this site is to spread the knowledge of these artists and that other people enjoy their works. The property of the images that appear in this blog correspond to their authors.