A journey not about the places only, but also about their cultural entertainments.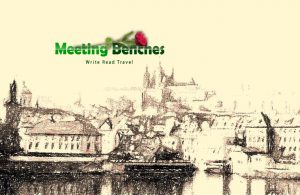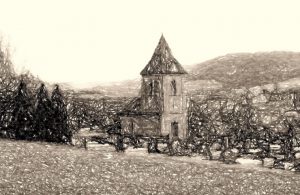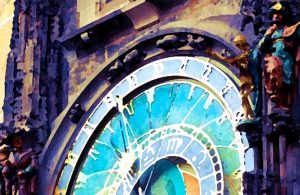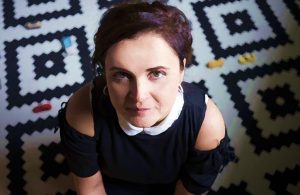 "Hladit hada bosou nohou", caressing snake barefoot. Do not worry; you will not have to experience this during your trip to the Czech Republic. This is their special way of saying, equivalent to your "walking in the lion's den". In the castle of Valtice https://www.czechtourism.com/home/, the wine salon is one of the best in the world, so it should be celebrated during the atmosphere of the harvest! In the center of Prague, you find a fantastic example of cubism in architecture (Cubist is also in furniture). Following our author's journey, from Vendryně you will arrive in Prague, touching Chropyně and Světlá nad Sázavou. Four special places, where the hand of five people, born in those places, can take you. They will tell you their ways of creativity.
"Mít knedlík v krku" – to have a dumpling in your throat – it is a Czech way fun way to say you are speechless. Do not forget: dumplings are here served as a side dish with meat. The village of Vendryněsi (birthplace of a famous pianist), is located in the northeastern tip of the Czech Republic. If you are looking for where to eat, try the Restaurace Zobawa https://www.zobawa.cz/, where the dishes most popular are prepared according to traditional recipes (such as pork dumplings, homemade sausage with cabbage or goulash with five dumplings)
The importance of her work is to organize from small groups to large groups of orchestras. She is one of the most sought-after pianists on the Czech jazz scene. She graduated from the Janáček Conservatory in Ostrava and currently teaches at New York University in Prague. Born in Vendryně on a February day, 1978, she became a singing pianist, but Beata Hlavenková https://www.jazz.sk/articles/beata-hlavenkova-vydava-solovy-klavirny-album also works as a music teacher. In Massachusetts, in 2004, she graduated in composition and arrangement.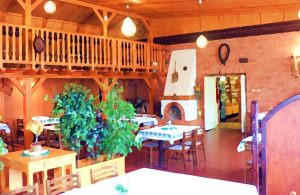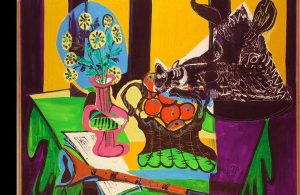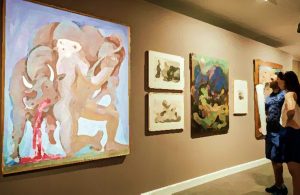 "Mluviti stříbro, mlčeti zlato". Speak is silver, silence is gold. The Czech proverb implies there is value in being quiet and just listening. Are you looking for a house in a natural environment for your stay? To experience the native atmosphere of a famous Czech painter, nothing better than a cottage located in the heart of a green square in the ancient village of Olomouc, right next to a chapel from 1770https://www.airbnb.it/rooms/32134226?source_impression_id=p3_1566222539_GVAz3F2ywtY1lq1J.
His works melded aspects of Cubism and Fauvism in his still lifes, landscapes, and figurative works. He was active in design (as well as in painting), like many Czech modernists. He was born in Chropyně (Moravia), into an 1882 April day, and spent his childhood in Brno, but later moved to Prague. After training at the Prague Fine Arts Academy, he travelled extensively before joining other young artists. The beginnings of modern Czech painting art are connect with the name Emil Filla. With works dealing with the human figure, by 1920, in Prague, he participated in almost all nation-wide exhibitions
When you cannot see things clearly, everything might seem the same to you, such as every cat is black at night. In Czech language, they say "V noci každá kočka černá." This is not a phrase suitable for a fashion designer who was born in Světlá nad Sázavou. In fact, in the fashion industry, you have a clear vision of what needs to be done, amazing with the display of unbridled luxury. In this city, you will find Crystalite Bohemia, unique shapes with distinctive character. https://translate.google.sk/translate?hl=it&tab=rT&sl=it&tl=en&u=https%3A%2F%2Fwww.crystalite.org%2Ffactory-shops%2F.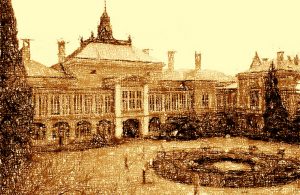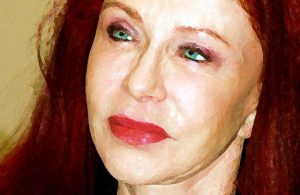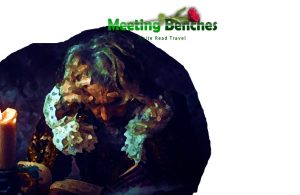 Her story is like a story of the thousand and one nights. She is a Czech designer born in Světlá nad Sázavou (city in the Havlíčkův Brod district), in February 1953. In her hometown, Blanka Matragi https://blankamatragi.eu/ specialized as a glass grinder, completing her studies at an applied arts school for glass production. She completed her university studies at the Academy of Arts in Prague, then moving to Beirut.
Patience brings roses (in Czech, trpělivost růže přináší), meaning there's a reward in waiting. Certainly, this way of Czech saying is perfectly suited to a famous Prague native photographer. A woman, a city and a nation who have spent so much patience to gather good flowers, waiting a long time. A beautiful, fun and easy experience in Prague? Photo Boutique https://www.facebook.com/Photoboutiqueprague/, a photographic studio right in the heart of Prague (V. Kotcích 516/15, Staré Město), which offers high quality images in historical costumes.
In 1968, she graduated with a thesis on religion in Slovakia, where she had know old Christian rites, deciding to document with a camera the surviving traditions. In her Pilgrimages cycle, she focused on the Slovak village of Šumiac. Considered one of the best Czech social photographers, since the 1990s she has photographed children. Markéta Luskačová http://www.marketaluskacova.com/, born in Pragaue in 1944, is a Czech photographer known for her series of photographs.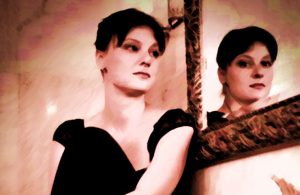 Kateřina Rudčenková http://rudcenkova.freehostia.com/ was born in Prague in April 1976, becoming a recognized and respected poet and writer. She graduated in writing and screenwriting, and in life sciences. She received second prize in a theatrical competition in 2006 for her theatrical comedy Niekur. In 2014, one of her poetry collections received Magnesia Liter for Poetry. She focuses on women's problems, pushing them to criticize the distorted constructions of female identity.
The purpose is to spread the knowledge of these artists and that other people enjoy their works. The property of the images in this blog correspond to their authors. If you want to know our author travel already published, you can type http://meetingbenches.com/category/author_travels/.