The impossibility of mutual understanding.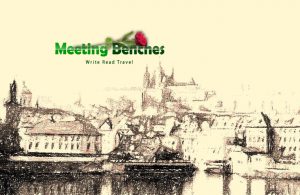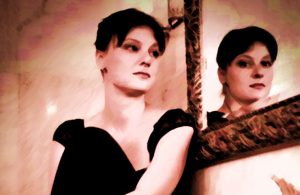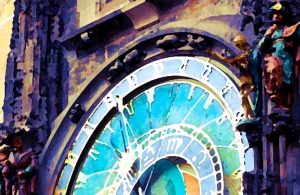 Kateřina Rudčenková http://rudcenkova.freehostia.com/ was born in Prague in April 1976, becoming a recognized and respected poet and writer. She graduated in writing and screenwriting, and in life sciences. He received second prize in a theatrical competition in 2006 for his theatrical comedy Niekur. In 2014, one of his poetry collections received Magnesia Liter for Poetry. She focuses on women's problems, pushing them to criticize the distorted constructions of female identity.
Her most famous drama is Niekur (2007), in which she interprets a clash of two different attitudes and narrative perspectives. Kateřina Rudčenková published poems for the first time in 1998, so she continued to create prose, photographs and reviews in newspapers. In the edition of Contemporary Czech Poetry, he has published three collections of poetry. His book of short stories Nights, was published by Torst publishing house in 2004. His fourth collection of poems (Walking on the Dunes), won the Magnesia Litera award.
In her Accident – Coma – Timelessness, she tells of a woman exposed to an accident, while facing the men of her life. Her theatrical comedy Frau in Blau was presented in 2004. In 2019, her stage presentation of Cherry Fume Time was introduced at the Theater Ouvert. She has often experienced the form of third-person writing. Her shows resemble stage poems, in which reality merges with dreams. Kateřina Rudčenková is a playwright with a special poetic vision.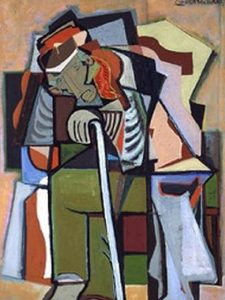 One of her books concludes with a captivating poetic cycle written on the beaches of the "Baltic Sahara", among the dunes in the landscape of desert grasslands where the end of the world is lived. Walking on the dunes is a book of poems by Kateřina Rudčenková, reports her verses from 2008-2011. By reading them, you will discover eroticism, sensuality, anxiety and loneliness that is the old themes of the poet's speeches and conversations with the world. https://www.martinus.sk/?uItem=164075.
WALKING ON THE DUNES – Even though you felt the emotional shade of greenery, trees and grasses and pine undergrowth, even if you were touched by the nostalgia of summer smoke, burnt grass and roasted fish, even if you were touched by children who had no idea of world restrictions jumping on tiles of only one color. Yet under all this emotion, you remained as disappointed as the ice pool in the Siberian forest. You turned to make sure the tracks pushed into the shore were already washed, washed, you were not. You did not want to be, you did not want to imprint on anything.
To get to know other writers, you can type http://meetingbenches.com/category/library/. For shades of poetry around the world, you can type http://meetingbenches.com/category/poetry/. The sole purpose of this site is to spread the knowledge of these artists and that other people enjoy their works. The property of the images that appear in this blog correspond to their authors.