Working with an artist, drawing inspiration from an androgynous singer.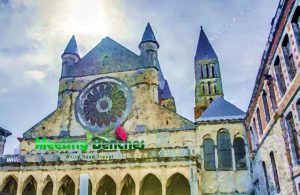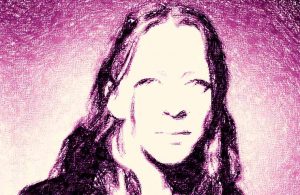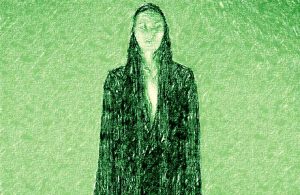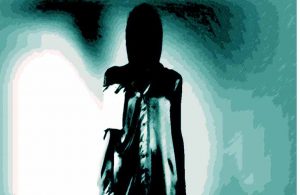 Local specialities include Kalletaart (apple cake with Calvados), Peperbollen and chocolate little beguines. The French called it Courtrai. The Roman name (Cortoriacum) meant in Latin the settlement near the curb in the river. Its name later evolved to Cortrycke, Cortryck and Kortrijk, a Belgian city in the Flemish province of West Flanders. Much of the city's medieval architecture remains intact. Interesting highlights are Medieval City Hall (on the main square), the beguinage (one of the quaintest sites in the city) and Broelmuseum, with paintings by Roelant Savery and international Ceramic. Among its notable citizens, painter Vincent de Vos, writer Stijn Streuvels and fashion designer Ann Demeulemeester.
After graduating from the Royal Academy of Fine Arts, she found success almost immediately. Born 1959, Kortrijk (Belgium), she is a fashion designer whose label https://www.anndemeulemeester.com/ is mainly showcased at the annual Paris Fashion Week. In the fashion industry, ANN DEMEULEMEESTER is one of the Antwerp protagonists. She began working as a freelance designer for a few years, and then proceeded to release her own line in 1985. She opened her own shop in Antwerp in 1999, but her collections are now sold in over 30 countries worldwide.
With somber models, her first collection was show in a Parisian art gallery in 1992. Four years later, she debuted her own menswear line. With a close attention to detail, during time her silhouette became more streamline, using cutting-edge techniques and materials. While remaining true to her own ideas, ANN DEMEULEMEESTER began by drawing influence from punk and Japanese styles. Her pieces always have hints of emotion, toghether the emphasis on sexuality https://www.farfetch.com/sk/shopping/women/ann-demeulemeester/items.aspx?view=180&scale=274&utm_medium=cpc
If you like to deepen the knowledge of creative people who have contributed to enriching Belgian fashion, you can type https://www.visitflanders.com/en/themes/belgian-fashion/famous-designers/. The sole purpose of this site is to spread the knowledge of these artists and that other people enjoy their works. The property of the images that appear in this blog correspond to their authors.