The only thing that beauty will bring to you is terror of losing it.
The capital of Belgium is a place with stunning architecture packed into every street and alleyway. A special multi-layered atmosphere makes Brussels a great city to visit. At the centre of the Grand Place, waiting for you the beautiful 15th Century city hall. The square is worth visiting several times at different times of the day. As you too will discover, tours are available that allow beer aficionados to experience the best pubs in the city. Something of an institution in the city of Brussels is hugely popular with locals, expats and tourists alike. Located at the heart of Place Flagey, the Cafe Belga has a buzzing atmosphere and affordable Belgian cafe food. Arriving in the evening, here you could also find a writer who loves to eat at night.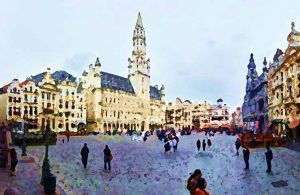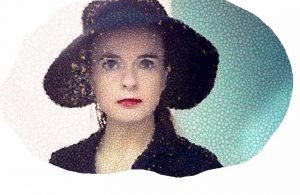 For her, the purpose of the photograph is to reveal the love that is felt in a single image. She is from an old noble Belgian political family and is the grandniece of a Belgian foreign minister. In 1999, and in 2015, she was elect member of the Royal Academy of French Language and Literature, in Belgium. She lives in Brussels and Paris. The daughter of Belgian diplomats, she was born in 1967 in Kobe (Japan), moving also on to live in China, Bangladesh, Burma and Laos. After studying philology at the Université Libre de Bruxelles, AMELIE NOTHOMB returned to Japan to work as an interpreter. In 1992, she published her first novel, Hygiene de l'Assasin.
https://www.amazon.com/Hygiene-Assassin-Amelie-Nothomb/dp/193337277X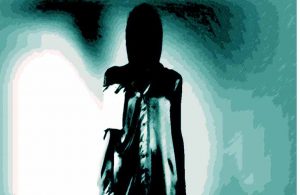 A famous novelist is strick by an imaginary syndrome invented by the author, and has only two more months to live. That novelist is an obnoxious misanthrope, provocateur and a misogynist. Hygiene and the Assassin, is her first novel, written almost entirely in dialogue, it was publish in 1992. All his interviews fall short, until an unknown journalist becomes the latest victim of the novelist. This journalist is a woman that, in a locked room full of mysteries, she will challenge the odious misogyny of that novelist and, with the demons of his former life.
To get to know other writers, you can type http://meetingbenches.com/category/library/. For shades of poetry around the world, you can type http://meetingbenches.com/category/poetry/. The sole purpose of this site is to spread the knowledge of these artists and that other people enjoy their works. The property of the images that appear in this blog correspond to their authors.