When a country's lifestyle is also a consequence of its wounds.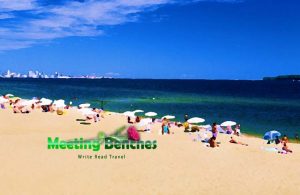 Our journey through Uruguayan creativity begins on the Atlantic Ocean. The most beautiful seaside resort in South America? Famous people (such as the singer Shakira), here they are at home, because the place has become a real South American "Saint Tropez". Discovered recently by cha loves the beautiful sea, Punta Del Este https://www.welcomeuruguay.com/puntadeleste/index_i.html, has confirmed its ancient vocation that of being the most fascinating beach of Uruguay. It is renowned for its palm-lined beaches and a promontory that stretches out to the Atlantic Ocean.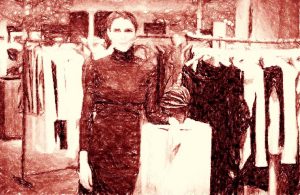 GABRIELA HEARST'S label https://www.gabrielahearst.com/, takes inspiration from her upbringing and her life. She is the winner of the 2016/17 International Woolmark Prize for Womenswear. Born in Uruguay, she grew up on her family's ranch, attending Communications at the O.R.T. University of Uruguay. From fine cashmere to elegant dresses, each her collection is based around luxurious materials and impeccable constructions. You can consult his online catalog https://www.net-a-porter.com/sk/en/, or you can find the fruits of her creativity in one of the stores that host her products, such as GABRIELA HEARST FLAGSHIP STORE (985 Madison Avenue, New York), and GIO MORETTI (Via della Spiga 4, Milan).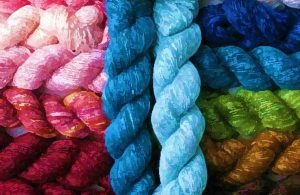 The second part of our author's journey in Uruguay, starting Punta Del Este brings us to the capital, Montevideo. Do not forget: take some cash (here, the only payment method accepted). Every Sunday, visitors can get lost for hours, looking for painting collections and all types of crafts. Feria Del Parque Rodò is one of the largest markets Montevideo. National brand Manos Del Uruguay https://www.manos.com.uy/, it is a non-profit brand that gives women from rural areas the opportunity to make some income from their craftwork. Any of these products (such as wool and leather), would be one of the best souvenirs to remember best painter of this country.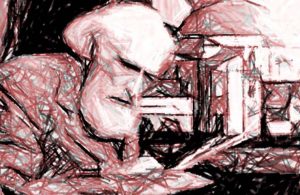 Since 1916, in a context of social upheavals, he has experienced "the crisis of 17", an artistic change where cities, people and roads are the protagonists of his paintings. In 1934, JOAQUIN TORRES-GARCIA returned to Uruguay, where introduced formative ideas to young artists. In 1935, he created the Constructive Art Association and in 1942, the "Torres García" laboratory was consolidated. Among others, today, artist's works are held in the collections of Museu Nacional d'Art de Catalunya in Barcelona and the Art Institute of Chicago. In the historic Ciudad Vieja of Montevideo, the TORRES-GARCIA MUSEUM  (with the first three floors used as exhibition space and the upper floors for educational activities), attracts over 85,000 visitors a year. Come in too, because you can admire his paintings.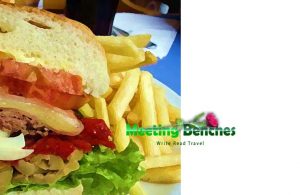 Was built in 1938 and recently renovated (retaining its Art-Decó facade). It is located in the Old City, Don Boutique Hotel Montevideo www.donhotelmontevideo.com.uy, strategically located close the best restaurants, theaters and museums. Restaurants? Its daily menu is made up of just a handful of dishes (such as classic Uruguayan steak sandwich, the chivito). At lunchtime, Estrecho restaurant (Sarandí 460), fills up with office workers and tourists coming for its creative plates. Desserts? Try caramelized pear tart.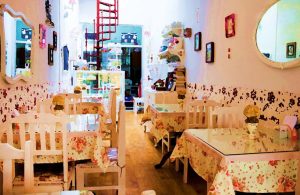 It is a culturally vibrant city, full of numerous cafés and bookshops. Here, inside its labyrinthine alleyways, you can experience the old town with its restaurants. Do not forget: Uruguayan cuisine on offer makes Montevideo a great foodie destination. Entering a tiny pastry shop and café in the Pocitos neighborhood, you will discover Doña Inés Dulces Tentaciones http://tusdulcestentaciones.wix.com/dona-ines, and its wide variety of homemade cakes (togheter some of the best coffee intothe town). These same flavors tasted a singer-songwriter who was born under this sky.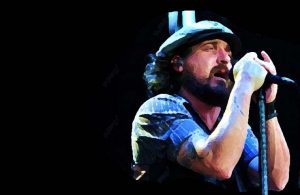 As a teenager, he played soccer in the interlical league. SEBASTIAN TEYSERA was born in Montevideo on a June day, 1973. He is the main songwriter, singer and leader of the rock band La Vela Puerca. His father taught him to play the guitar. He completed a course in hospitality, after which he worked in a hotel in Chile. Upon his return, he began his journey in the world of music.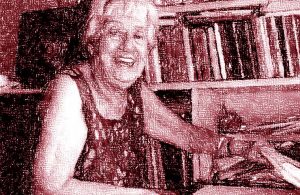 A long journey (from Montevideo to Tacuarembó), is what we will have to do to complete our itinerary in Uruguayan creativity. When she was just 12 years old, father published her first book of poetry. Her parents were both originally from the north of Uruguay. CIRCE MAIA was born in Montevideo, into a June day, 1932, becoming poet, essayist, and teacher. When married in 1962, she moved permanently to Tacuarembó (north of Uruguay), with her husband and theyr first two children.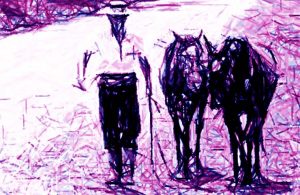 Here, in March, the city celebrate the most important event in the country: the Gaucho nation, when the identity of Uruguayan being is reasserted. Language, customs the culture of Tacuarembó https://www.welcomeuruguay.com/tacuarembo/index_i.html, seem to have no borders. Its name derives from a Guaraní word "Tacuara sprouts", a vegetable similar to bamboo, which grows by the river. The labor of its dwellers stands out in the arts and culture.
The property of the images in this blog correspond to their authors. The purpose is to spread the knowledge of these artists and that other people enjoy their works. If you want to know our "author's journeys" already published, you can type http://meetingbenches.com/category/boutique_travel/