Creative story adds a comma, like Amadeo de Souza-Cardoso, José Saramago and Ana Moura.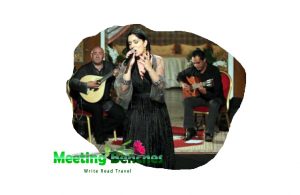 You do not understand it and you do not explain it. Arriving, the only thing that matters is to feel "the fado".  When you sit on a terrace, overlooking ocean or vineyard, there you feel cut off from the world. You too can observe its ocean, thinking to the words of its famous poet: Oh salty sea, how much of your salt is tears from Portugal? Arriving, we suggest you to buy a wicker basket. Along the way, you will be able to fill it with the travel memories of our " author's journey ": a book of art by the painter Amadeo de Souza-Cardoso and a novel by José Saramago, a few bottles of Port wine, a gift box of mini soaps Claus Porto and a musical CD of Ana Moura.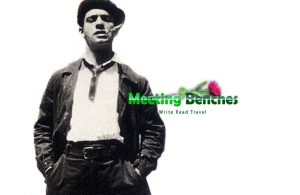 Our Portuguese creativity begins with an Amarante parish. Here, a joung had became close friends with writers and with Italian Futurists. Born in Mancelos, he become a famous painter. AMEDEO DE SOUSA-CARDOSO had entered the Superior School of Fine Arts of Lisbon, coming in Paris he studying painting start. In 1913, he travelled to USA, where was among the most commercially successful of the exhibitors. His a painting Greyhounds (oil on canvas with overall dimensions of 100 x 73 centimeters, 1911); it is in the collection of the Modern Art Center José de Azeredo Perdigão, in Lisbon.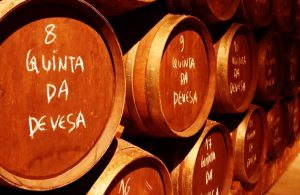 Second part of the journey: from Mancelos to Porto, 32 miles (60 km) in about an hour. A visit to the Port wine cellars is a mandatory activity during any trip to Porto, because is the city where the wine ages and is shipped from to all over the world. It is a sweet, red wine, often served as a dessert wine. Known as vinho do Porto https://www.tasteporto.com/port-wine-cellars-you-cant-miss-in-porto/, is a wine produced with distilled grape spirits exclusively in the Douro Valley (Northern provinces of Portugal). Before leaving, you can add something fragrant to your travel basket.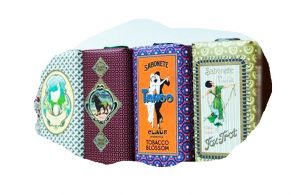 It seeks innovation, pursuing a philosophy that is artisanal oriented, yet keeping pace with modern standards. The brand was born in 1887, in Porto. Initially it offered scented soaps, made with local ingredients and packed in colorful paper packaging. Starting from the 30s, CLAUS PORTO the Portuguese fashion house had enriched its offer with specific products for shaving. In our days, the great-grandchildren of its founders have created five new fragrant colonies, where you can perceive the essences of the vineyards, exotic gardens and orange groves.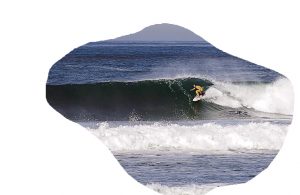 Third part of the journey: from Porto to Espinho, half an hour of time and 16 miles (about 25 km) of road. Under this sky, a deadly epidemic had stolen the young life of a promising painter. Its Surf Destination is an annual event organized by the World Surf League. Its fair, having been first organised in 1894, is well known in Portugal. Located in the Metropolitan Area of Porto, Espinho it is one of the smallest municipalities of the country. If you are looking for an apartment, near golf courses (200 meters from the beach, with restaurants nearby and other activities in the evicence), the Casa di Nuno is waiting for you in São Félix da Marinha.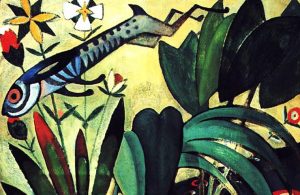 At first sight, his works may you seem random in their compositional structure, but a close observation reveale his clearly balanced style. Influenced both by cubism and by futurism, he became one of the first modern Portuguese painters. His early works were stylistically close to impressionism. In Barcelona met with Antoni Gaudí. Returned to Portugal, AMEDEO DE SOUSA-CARDOSO married, maintaining contact with other Portuguese artists and poets. Because the Spanish flu, on an October day 1918, he died in Espinho, a small fishing village located in area of Porto.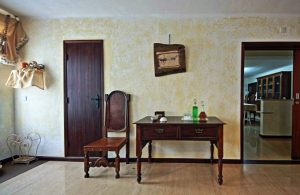 Fourth part of the itinerary: from Espinho to Azinhaga, 137 miles (almost 220 km) in three hours by car. It is everything you imagine when you dream of Portugal. Bed & Breakfast Casa da Azinhaga, Rua da Misericordia 25, Golega, is really well kept (the pool is a beautiful surprise). You are now 70 km above Lisbon. Azinhaga is a village in the municipality of Golegã (Ribatejo, Portugal. It was the birthplace of the Nobel Prize-winning author José Saramago.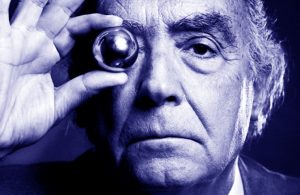 That man, who was born in Azinhaga on a November day in 1922, became a writer and poet who was awarded the Nobel Prize for literature. Because of the economic difficulties, JOSE' SARAMAGO was forced to abandon his studies, finding employment in the field of publishing. In 1947, he wrote Terra del Sin, his first novel. During the sixties, his activity as a literary critic was very successful, and his first collection of poetry dates back to that period.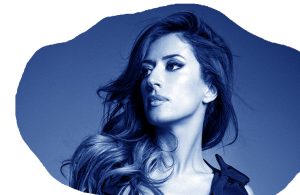 Fifth section of the journey: from Azinhaga to Santarem, 16 miles (25 km) in half an hour by car. Her fifth album Desfado was released in 2012, and went on to top the chart. The album topped sales in Portugal for 6 weeks. She sang in various nightspots in Lisbon, also becaming known on television. Her debut album was in 2003. ANA MOURA was born in Santarém, 1979, becoming an internationally recognized Portuguese fado singer. There is no other fado voice like her. A voice that traipses through tradition, flirting with pop music. With Fado, her voice expresses the spirit of her land.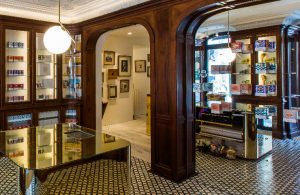 Sixth part of our Portuguese route: from Santaren to Lisbon: 50 miles (80 km). Still made with artisanal methods, its soaps are an irresistible temptation: scent and unmistakable cartons of paper. A very special souvenir? Claus Porto Le Parfum, limited edition inspired by the Portuguese landscapes. With prices ranging between 10 and 20 euros, in Lisbon, his shop with wooden furniture from an old pharmacy, exposes the famous soaps. What a curious thing, in this incredible place it is possible to book a shave, obviously in old style. A special souvenir? Claus Porto Soap, your gift box of 9 mini soaps (50g each).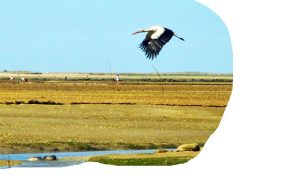 Last city of our "Author'stravel": from Lisbon to Faro: 174 miles (280 km) in 180 minutes. It is the beautiful southern coastline of Portugal. Caves and soaring cliffs, golden beaches and sandy islands draw million visitors here each year. Surrounded on two sides by the Atlantic, Algarve it is a paradise for surfers (especially along the undeveloped west coast). Stretches for 60 km along coastline, you can find the Parque Natural da Ria Formosa, a great system of lagoons and islands.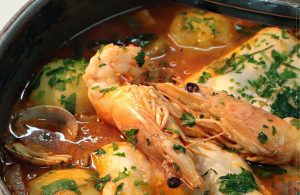 What you see experience in Faro is a Renaissance, Gothic and baroque features. The centrepiece of the Cidade Velha was completed in 1251. After walking for a long time, maybe you too will be hungry. Restaurante Faz Gostos Faro, luxurious environment in the heart of the historic center of the city, you will have excellent food and excellent wines.
The property of the images that appear in this blog correspond to their authors. The sole purpose of this site is to spread the knowledge of these artists and that other people enjoy their works. To pursue this issue, you can digit: http://meetingbenches.com/2019/02/a-blessed-region-where-a-voice-transform-into-fado-any-melody-algarve-ana-moura-all-you-have-to-do-is-decide-to-go-and-listen/