Monumental works, which significantly reflect on the true spirit of Indonesian people.
Kisaran is a City in the North Sumatra, a town located in the path of trains of northern Sumatra. Here you can experience the Bukit Lawang Jungle https://www.bukitlawang-jungletrekking.com/ Starting from the village Bukit Lawang (northern Sumatra, Indonesia), they arrange jungle trekking tours through the rainforest of Gunung Leuser National Park. A famous painter who was born under this sky, has been able to collect inside his paintings the colors of this land.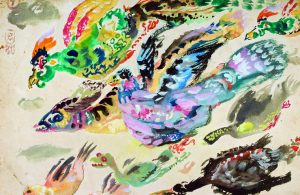 His paintings exhibit a modern self-reflexivity, toghether an emotive quality explicitated through a expressive brushwork. His commitment to revealing the visible soul in painting, always fueled his instruction of an honest approach to painting. Though a painter, SINDUDARSONO SUDJOJONO http://ssudjojonocenter.com/?p=503 was most influential as a critic and activist, becoming important in developing a discourse of modernity in early 20th-century Indonesia. Through his critical writings and political activism, he embraced his political aspirations for social equality with his career as a modernist painter.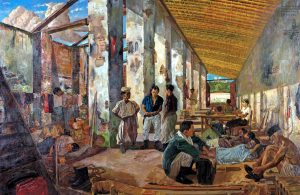 Born in Kisaran (Sumatra), after his resignation from the Indonesian Communist Party, his work largely focused on landscape, still lifes, and family portraits, but this period of contemplation has not attracted the same kind of attention as his earlier life and work.His paintings evok the gritty reality of daily life, demonstrating little regard for the academic qualities of earlier Indonesian painters. The life and career of SINDUDARSONO SUDJOJONO (tied to Indonesian independence), continues to be a great source of interest for art historians.
The intellectual property of the images that appear in this blog correspond to their authors. The sole purpose of this site, is to spread the knowledge of these artists and that other people enjoy their works. To pursue this issue, you can digit: https://www.youtube.com/watch?v=qTghqPiovhQ