Despite her studies in sciences, she found her inclination towards arts and literature.
Waiting for something to eat, read some beautiful poetry of a creative woman and art lover, who was born in this city. Be it the food or the gorgeous views, you too can to experience different things to do in Bandung exquisite atmosphere. Located in the heart this town, you can find a classic European-style hotel: the GH Universal Hotel.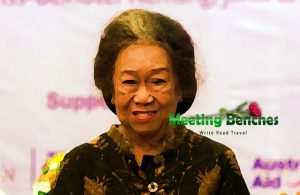 She first began to write as a college student, and has been a contributor to Indonesia's leading cultural and literary journals. She writes subtle poems, intimate and personal, that highlight repressive social and emotional conventions. TOETI HERATY, an outstanding Indonesian poet with a powerful vision, she was born in 1933 in Bandung, becoming poet, philosopher and art historian. She also become a human rights activist. In 1981, she was a guest at the Poetry International festival in Rotterdam.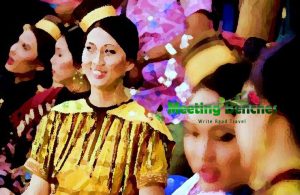 TWO WOMEN – Please, please come in. Easy smile, pregnant with meanings, masks on the back wall, this is an open house, my heart is open, see all the flowers on the table, the phone is ringing, just unplug it, spacious and pleasant, here we can sit in peace, beside the children playing on the floor, take off your armour, life's paraphernalia, the chaos of the city lies outside the fence, here there is space, ease, refreshments on the table and we can be open with each other, entrust ourselves to words. Your life, my life in bright colours, against an ashen backdrop, specks of black and crimson brushed off our clothes a fragrant mist enveloping the stage as coloured sparks circle, glittering words, reflections, are displayed on the table between the cups, car keys, the good intentions that have come to nothing, the chaos of the city lies outside the fence, plans to chase up an hour, a day, the essence of life squeezed for an instant. Ah, this charade has been going on far too long whenever two women talk.
The intellectual property of the images that appear in this blog correspond to their authors. The sole purpose of this site, is to spread the knowledge of these artists and that other people enjoy their works. To pursue this issue, you can digit: https://www.amazon.com/Poems-Toeti-Heraty/dp/1904634796?qid=1536849035&refinements=p_27%3AToeti+Heraty&s=Books&sr=1-2&ref=sr_1_2