408 miles of French creativity, together with two painters and a poet, a writer and a singer-songwriter.
The painter Suzanne Valadon was born in this village in 1865. Bessines-sur-Gartempe is a commune in the Haute-Vienne department (Nouvelle-Aquitaine, western France). Obviously, your "author'sjourney " needs to host you in a 16th century palace, the Manoir Henri IV http://www.henri4-hotel-restaurant.fr/manor-henry-iv.html The hotel's restaurant will propose you traditional French dishes.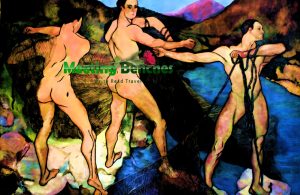 In Paris, Musée de Montmartre it's established in the building in which she had an apartment and studio. Her mother worked as a sewing maid, but the identity of her father was not known. She was born on a September day in the small town of Bessines-sur-Gartempe (Nouvelle-Aquitaine, in western France). In Paris, she attended a convent school before taking a job in a milliner's workshop. She it's remembered for her many love affairs, and such as the mother of prominent French painter Maurice Utrillo. At the turn of the twentieth century, before becoming a respected painter herself, SUZAN VALADON was an artist's model in Paris's Montmartre neighborhood.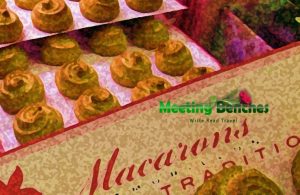 Here was born the writer of a well-known novel translated into twenty languages. City Centre has a small square which is surrounded by cafes, where you can sit down with a glass of wine or coffee. Its "Macaroons from Montmorillon" (a local speciality delicious with a coffee or tea), will be special as a gift. These can be found at Rannou Metivier http://www.rannou-metivier.com/macarons/index.php (30, rue des cordeliers and 13bis, rue des cordeliers, in Poitiers' town centre).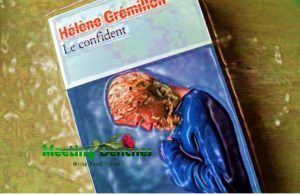 She had studies Letters, obtaining a master's degree, then turns to history. HELENE GREMILLON was born in a February day, 1977 in Poitiers. The Confident, her first novel, was published in 2010, quickly becoming a bestseller translated into twenty languages. Reading, you will discover a delicate love story that tells the life of a woman who, after the death of her mother, receives a letter from an unknown sender. For her novel, she won numerous prizes (such as the Prix Montalembert and the Prix Emmanuel-Roblès). On the private side, she married a singer in 2012, after meeting him in 2004, during a show in which she worked as a journalist. She had changed creative scenery in her second novel (La Garçonnière), a novel inspired by a real drama happening in Argentina, in 1987.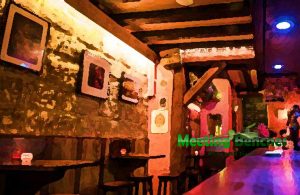 Here was born a special French songwriter.  It's France's sixth biggest city, an important university town with a rich variety of bars and pubs. Visiting Nantes you can know Le Briord, a rustic café with local art displayed on the walls. https://www.lebonbon.fr/nantes/drink-decouvertes/le-briord-a-la-bonne-franquette/ One Saturday a month, here you'll find special Camembert evenings (a soft cheese and flowery rind, produced in Normandy).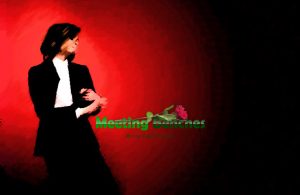 In her youth, parents recommended writers such as Sarah Waters and Judith Butler, because their works served both as inspiration. Her work combines music with art videos, drawings and photography. She is a French singer, songwriter and producer. HELOISE LETISSIER was born in Nantes into a June day 1988's. She studied theatre, before forming her solo musical group "Christine and the Queens". Describing her genre as "freakpop", she dedicated many of her creations to all transgender individuals. In 2010, when she visited London, she was inspired by the work of local drag queen musicians, and they then became her "Queens" as a backing band. In 2014, she identified herself as pansexual, declaring her sexual, romantic or emotional attraction towards people (regardless of their sex or gender identity).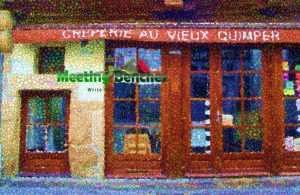 Not far from Brittany's far western point, where a poet was born who knew many forms of modernist art, Quimper is a historic city permeated with this region's identity. Every few steps, here there's a crêperie to tempt you http://alafoliecafe.com/about-us/. Its old town has medieval timber-framed houses (always with typical Breton granite at the base). Maybe you too can indulge in its ocean-fresh seafood. Since 1956, here there is a creperie that perpetuates the knowledge of the flavors of Breton culture, adapting itself to the culinary evolution. Before departing, do not forget to stop at the Old Quimper http://www.creperieauvieuxquimper.fr/ , a creperie rooted in its history, right in the historic center of Quimper.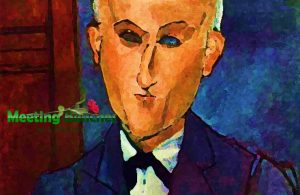 He was known for his playful wordplay, with skill with prose poetry. Born in Quimper into a July day, 1876, he became a leader of the Parisian avant-garde art scene. Although he converted to Catholicism, he was arrested by the Gestapo in 1944 and died in a prison camp. In Paris, during the early 20th century, MAX JACOB was among the leaders of the avant-garde art movement. In Paris, he fell in with the avant-garde artists who roamed the city, also becoming a close friend and roommate of Pablo Picasso. Immersed in symbolism, cubism, surrealism and other modernist art forms, he borrowed from many of these styles, and recognized as one of the leading practitioners of prose poetry.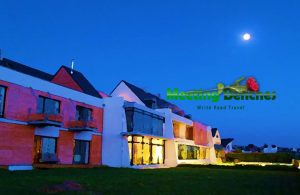 All year round, the landscape is fantastic with rocks and scum. In these places a woman was born who had her own way of painting things. Here, scattered in very different districts (the district, Argenton, Trémazan and Kersaint), the municipality of Landunvez is famous for the five kilometers of its tourist itinerary, the one that overlooks the sea of Iroise. Your trip it will include the remains of the medieval castle Trémazan (erected on a mound from 1256 by the lord of Du Chastel). As you will discover, part of its material consists of pebbles. Do not forget that your "author's journey" also browse through the delicate flavors of the land of your paths. At the Château de Sable restaurant http://www.lechateaudesablehotel.fr/ you will find creative cuisine for your palate. Its products are selected by local producers, (also regarding fish and shellfish).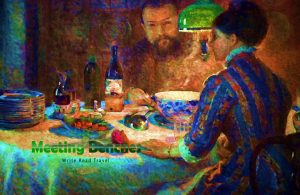 MARIE BRACQUEMOND was born into a December day in Argenton-en-Landunvez (near Brest, Brittany). While she was copying Old Masters in the Louvre, she was seen by Félix Bracquemond who fell in love with her, later becoming her husband. Her husband respected his wife's talents as an artist, but disagreed with her adaptation of Impressionist techniques. As she had said, Impressionism has produced a useful way of looking at things, as though all at once a window opens, with sun and air enter into your house.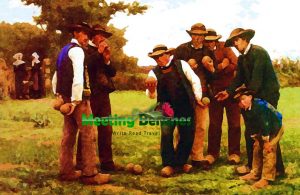 The intellectual property of the images that appear in this blog correspond to their authors. The sole purpose of this site, is to spread the knowledge of these artists and that other people enjoy their works. To pursue this issue, you can digit: http://meetingbenches.com/2018/05/the-atlantic-france-in-20-pictures-five-unmissable-places-where-the-french-creativity-continues-to-be-born/